Top U.S. Cities for a Staycation
Sponsored by Hyatt Hotels
These 10 cities offer unique outdoor spaces, historic architecture, and plenty of art and culture to make your vacation close to home feel like a distant getaway.  Are you close to one of these staycation destinations?
St. Louis, Missouri
Located on the banks of the Mississippi, St. Louis has numerous activities to keep everyone engaged. See the Gateway Arch and take a tram ride 630 feet up for spectacular views. Explore the free St. Louis Zoo, home to more than 13,000 animals, and visit the Magic House, St. Louis Children's Museum, and its 60,000 square feet of exhibits. Spend time at the free St. Louis Art Museum, known for its outstanding fine arts collection. 
Stay at Hyatt Regency St. Louis at the Arch. Admire the views of downtown from one of 910 stylish rooms, including 62 suites.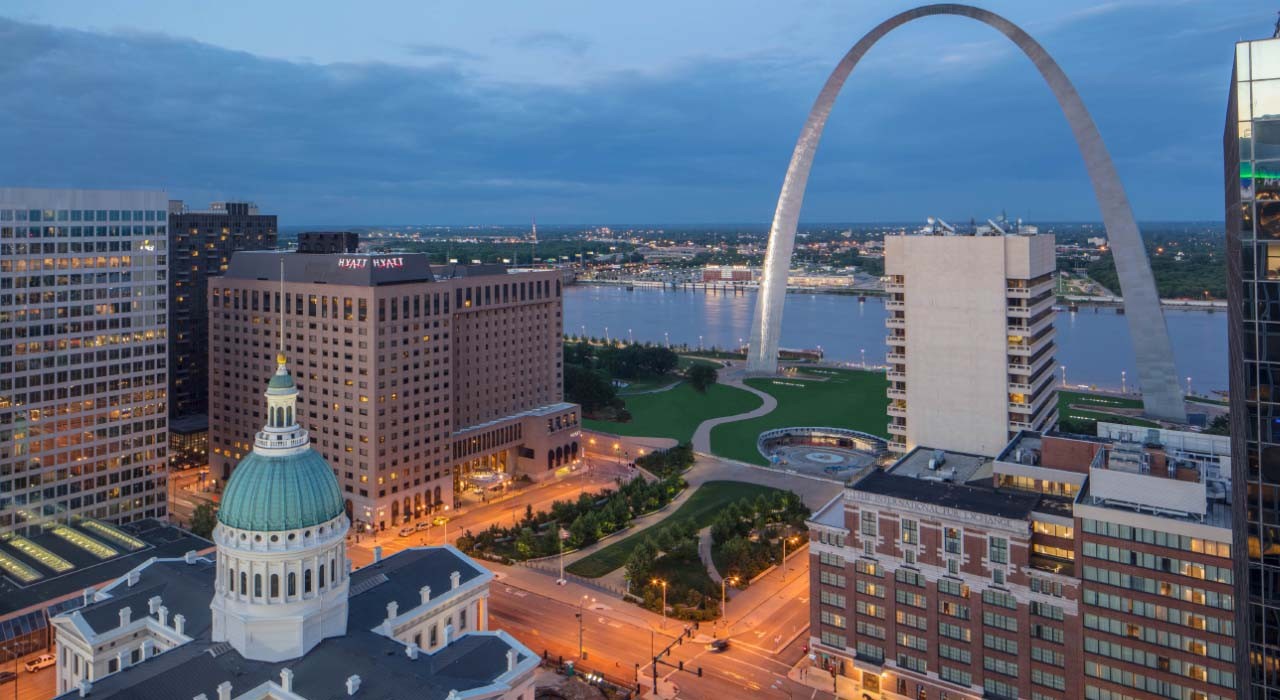 Overlooking the Gateway Arch, Hyatt Regency St Louis offers the ideal location to explore the city.
Kansas City
There's more to KC than great BBQ. Union Station, an architectural splendor, was one of the busiest train stations in the country. Now, the historic building is more famous for the exhibits, restaurants, and shops inside. Enjoy Powell Gardens, set on 915 acres, and its breathtaking display gardens, nature trail, and year-round events. Experience any of Kansas City's famous museums, including one dedicated to World War I.
Stay at Hotel Kansas City. Time-travel back to the Roaring Twenties at this hotel, which first opened its doors as a bustling social club near Union Station.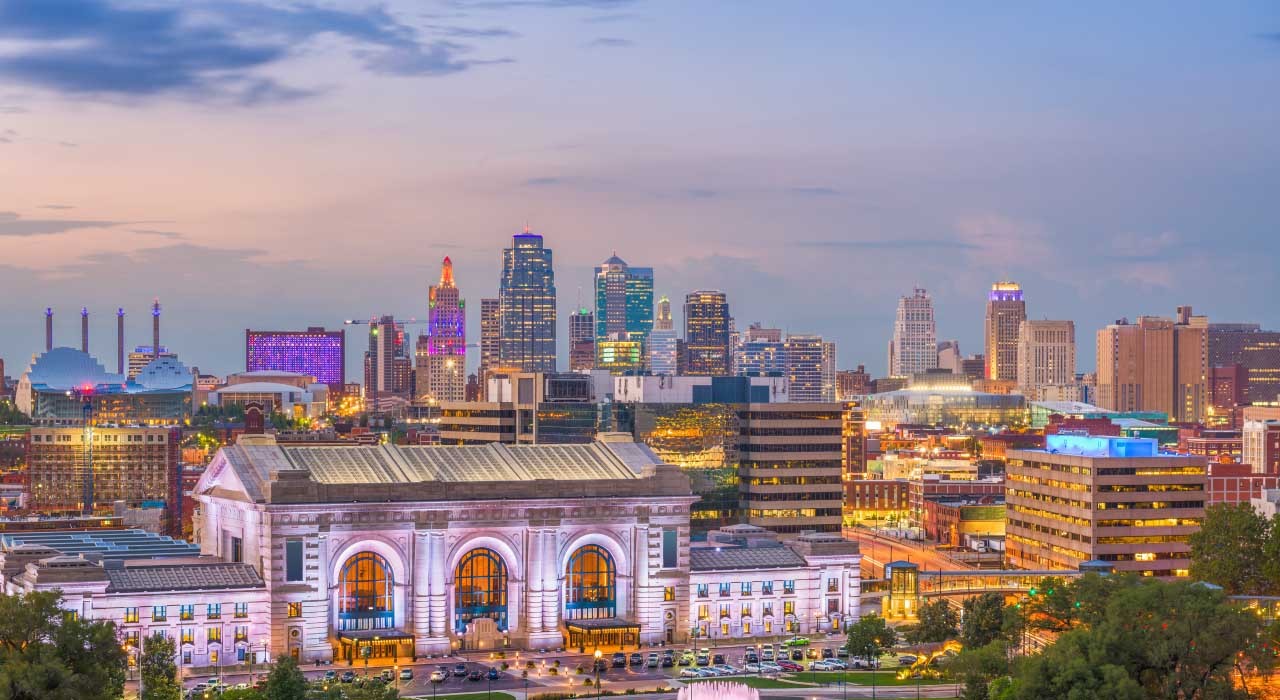 Union Station and the Kansas City Skyline at dusk.
Memphis, Tennessee
Memphis is famous for blues and BBQ. You can indulge in some Memphis-style 'cue, shopping, live music, and nightlife on Beale Street. Visit The Dixon Gallery and Gardens, a 17-acre venue with beautiful landscapes and a museum with 2,000 artifacts. Explore the National Civil Rights Museum, a center of historic buildings including the Lorraine Motel, where Dr. Martin Luther King Jr. was assassinated in 1968. And of course, a visit to Graceland, home of Elvis Presley, and a trip to Sun Studio, the birthplace of rock 'n' roll, is a must for music lovers.
Stay at Hyatt Place Memphis/Germantown and save 20 percent. This casually chic hotel, just minutes from popular attractions such as Graceland, offers complimentary parking and Wi-Fi.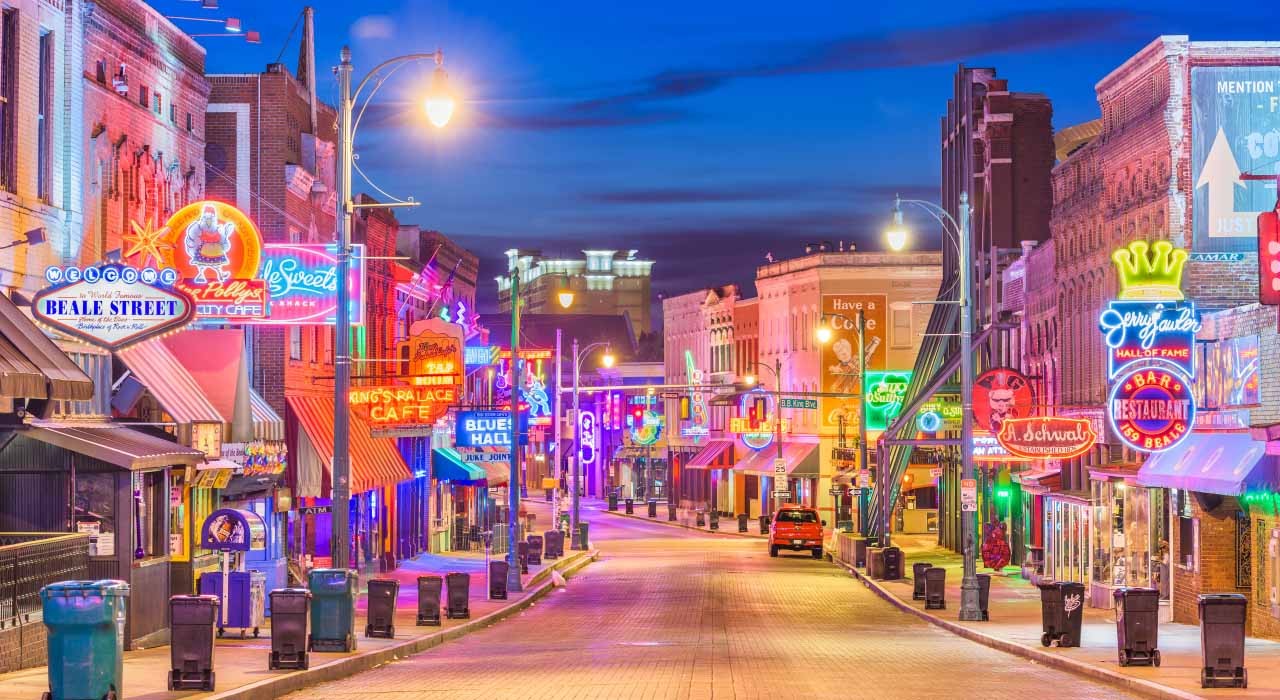 Blues clubs on historic Beale Street at twilight.
Birmingham, Alabama
Visit Vulcan Park & Museum, home of the world's largest cast-iron statue. The Vulcan statue commemorates the city's deep roots in the iron and steel industry. Experience two of the U.S. Civil Rights Trail's most poignant destinations: The Birmingham Civil Rights Institute, a museum and research center promoting education around the Civil Rights Movement in the 1950s and 1960s; and 16th Street Baptist Church, site of the 1963 bombing that killed four young African American girls. For a one-of-a-kind experience, check out Barber Vintage Motorsports Museum, home to the world's largest motorcycle collection, which houses hundreds of motorcycles and vintage vehicles artfully displayed throughout the complex.
Stay at Hyatt Regency Birmingham – The Wynfrey Hotel and save 20 percent. Connected to the Riverchase Galleria Mall, this chic, upscale hotel combines the modern conveniences of home with genuine Southern hospitality.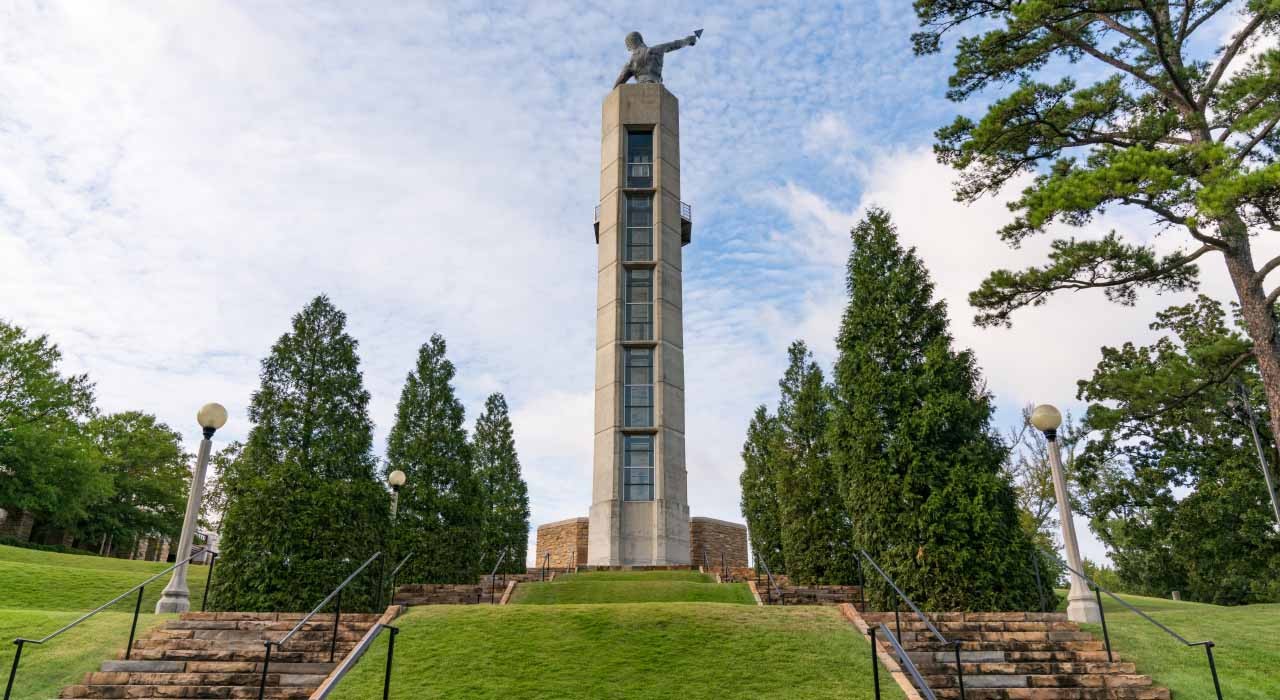 10-acre Vulcan Park & Museum, featuring views of Birmingham and an interactive museum that examines the statue and the city's history.
New Orleans, Louisiana
Most of NOLA's attractions, famous restaurants, and boutiques are open. The National World War II Museum, featuring a collection of artifacts that bring WWII history to life, is a must-see, as is the neighboring French Quarter, renowned for its nightlife and colorful architecture. Explore sprawling New Orleans City Park, home to the New Orleans Museum of Art and Sculpture Garden, or hit the links at the Bayou Oaks at City Park golf complex. You can even cruise through the park's meandering lagoons on an authentic Venetian gondola.
Stay at Hyatt Centric French Quarter and save 20 percent. With classic architecture, a heated outdoor pool, and a lively Bourbon Street scene, this hotel is your ideal headquarters to explore the city.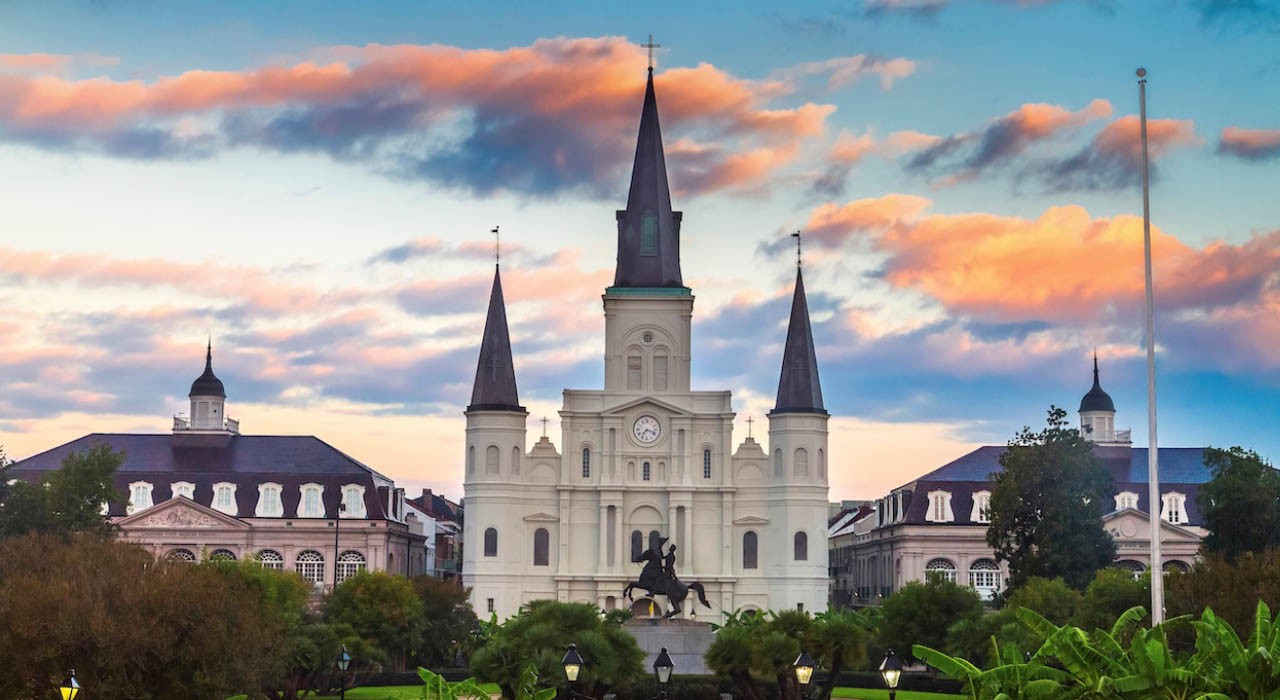 St Louis Cathedral in Jackson Square, in the heart of the French Quarter.
Atlanta, Georgia
Many of Atlanta's museums showcase the important role this city has played in both the Civil War and the civil rights movement. The Atlanta History Center spotlights the city's past and the Martin Luther King Jr. National Historic Park chronicles the civil rights leader's life as well as the movement he led. The 30-acre Atlanta Botanical Gardens is a welcome respite from the bustle of the city. Or visit the Georgia Aquarium, the world's third-largest home to hundreds of species of animals.
Stay at Grand Hyatt Atlanta in Buckhead and save 20 percent. Within blocks of the finest eateries and shops, this hotel features a Japanese Zen Garden and a 30-foot waterfall.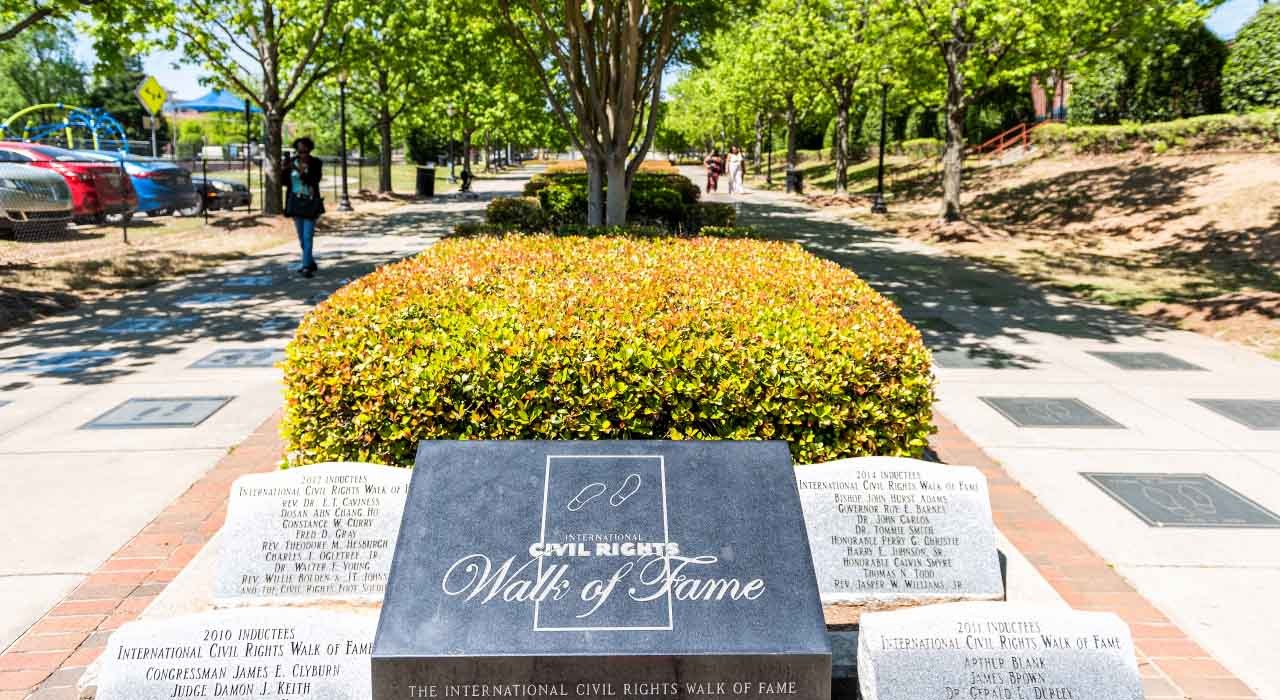 International Civil Rights Walk of Fame, part of the Martin Luther King, Jr. National Historical Park.
Houston, TX
Houston ranks first among the nation's 10 most populous cities in total acreage of green spaces. One of our favorites is the 12-acre Hermann Park. Here, you can enjoy a golf course, and visit numerous attractions including; the Houston Zoo, the Houston Museum of Natural Science, Burke Baker Planetarium, Japanese Garden at the Hermann Park Conservancy, and more. Or head to Discovery Green and ice skate beneath the lights of Houston's skyline 'til the end of January. Don't forget to visit Space Center Houston, where you can learn about NASA's space program, see actual spacecraft, and view the largest collection of moon rocks.
Stay at Hyatt Regency Houston. Enjoy spacious rooms with spectacular views while staying in the heart of the city. 
Hyatt Regency Houston, with its revolving restaurant on the 34th floor, offers great views of the downtown and its growing skyline.
Honolulu, Hawaii
Hawaii is nothing short of paradise, where temperatures still hover in the 80s during winter. Spend time surfing and swimming at Waikiki Beach. Hike Diamond Head for spectacular views of the city or visit Pearl Harbor National Memorial to learn about one of the most pivotal moments in U.S. history. Snorkel at Hanauma Bay Nature Preserve, but get there early because the number of daily visitors is limited.
Stay at Hyatt Regency Waikiki and save 20 percent. Steps from the azure blue waters and soft sands of Waikiki Beach, the hotel is centrally located in a dynamic city center.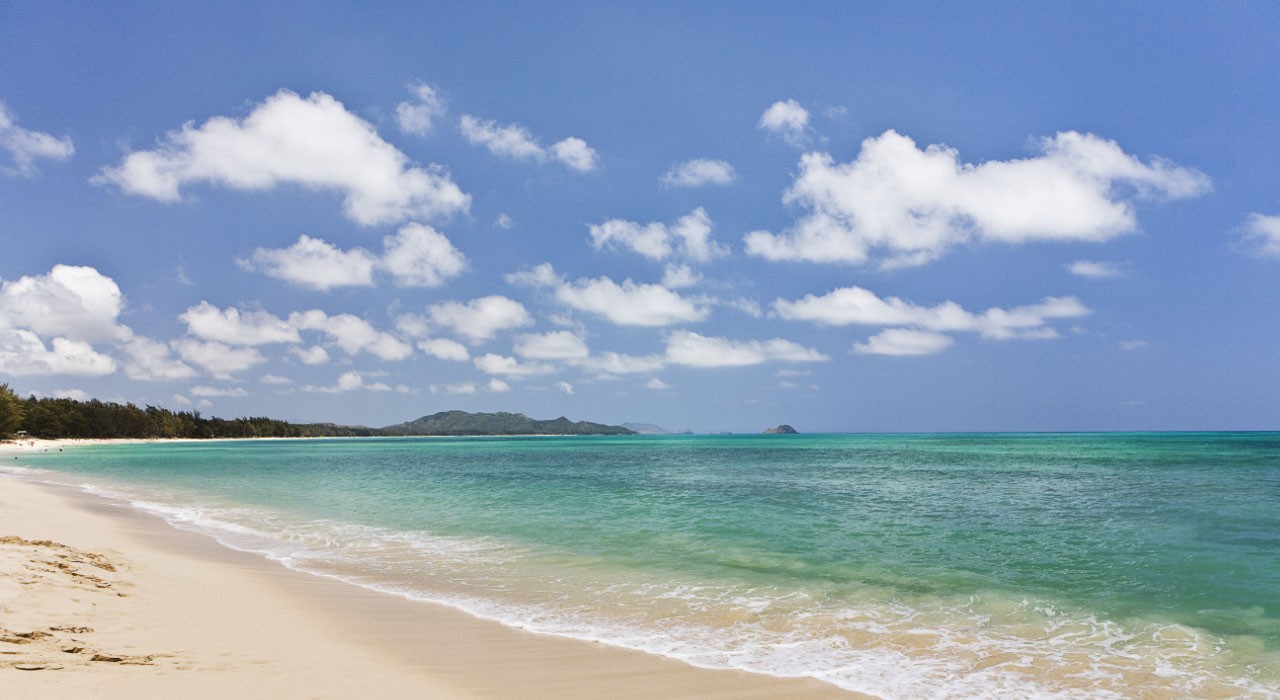 Waikiki Beach, despite being in the heart of bustling Honolulu, beckons with its clear turquoise waters.
Albuquerque, New Mexico
Home to a variety of museums and cultural centers, Albuquerque boasts a vibrant culture, authentic art, and plenty of natural beauty. Immerse yourself in Native American culture at the Indian Pueblo Cultural Center, or visit the National Hispanic Cultural Center, which features exhibits, a gift shop, and a restaurant. Ascend nearby Sandia Peak via tram for snowboarding, skiing, and panoramic views. Or book a sunset hot-air balloon ride and admire Albuquerque's stunning scenery from a birds-eye view.
Stay at Hyatt Regency Albuquerque Airport. This hotel offers free shuttle service to the airport, free breakfast, and free Wi-Fi, and is just minutes from downtown and most attractions.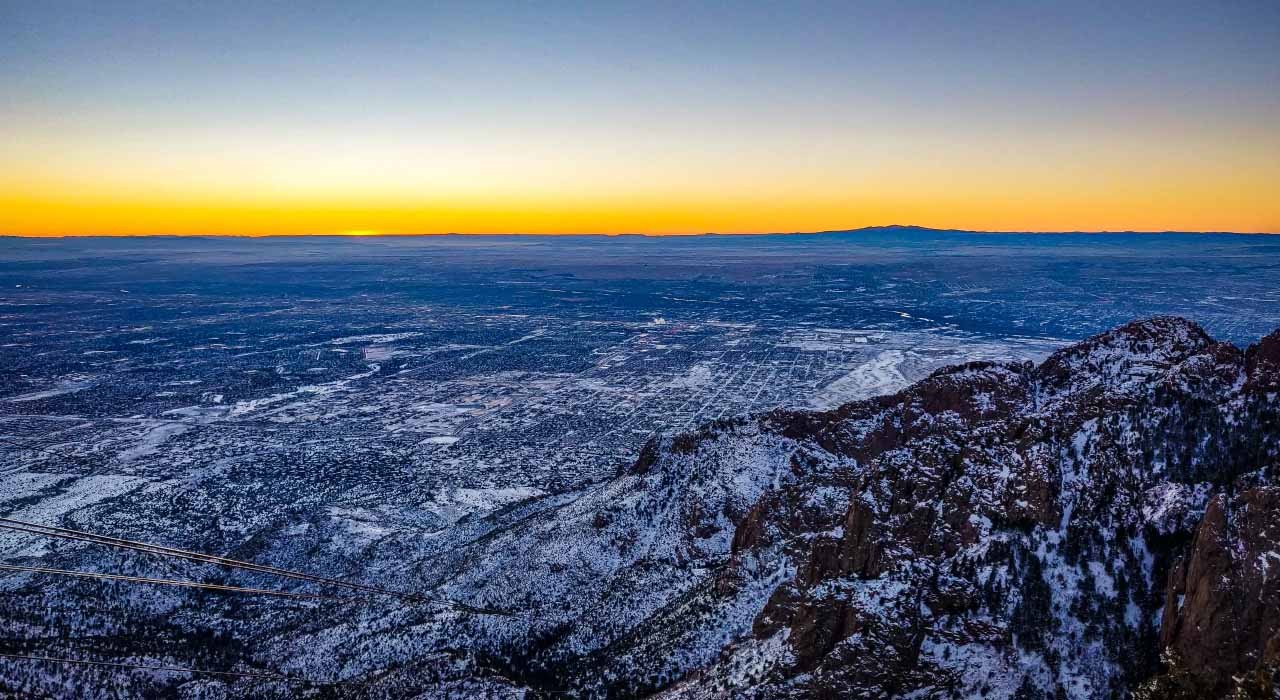 Sunset View of Albuquerque from Sandia Peak during winter
Virginia Beach, Virginia
Because of its temperate climate, Virginia Beach is an ideal destination for a winter vacation. Explore the nature and wildlife of First Landing State Park, take in exquisite views of Chesapeake Bay, or stroll along the 3-mile Virginia Beach boardwalk. Biking enthusiasts can enjoy the city's 200 miles of bike trails while outdoor enthusiasts can enjoy Virginia's outdoors in more than 230 parks and natural areas. Visit the Military Aviation Museum, housing one of the world's largest private collections of WWI and WWII military aircraft.
Stay at Hyatt House Virginia Beach Oceanfront and save 20 percent. This dog-friendly hotel offers spacious rooms with balconies, along with full kitchens in many rooms.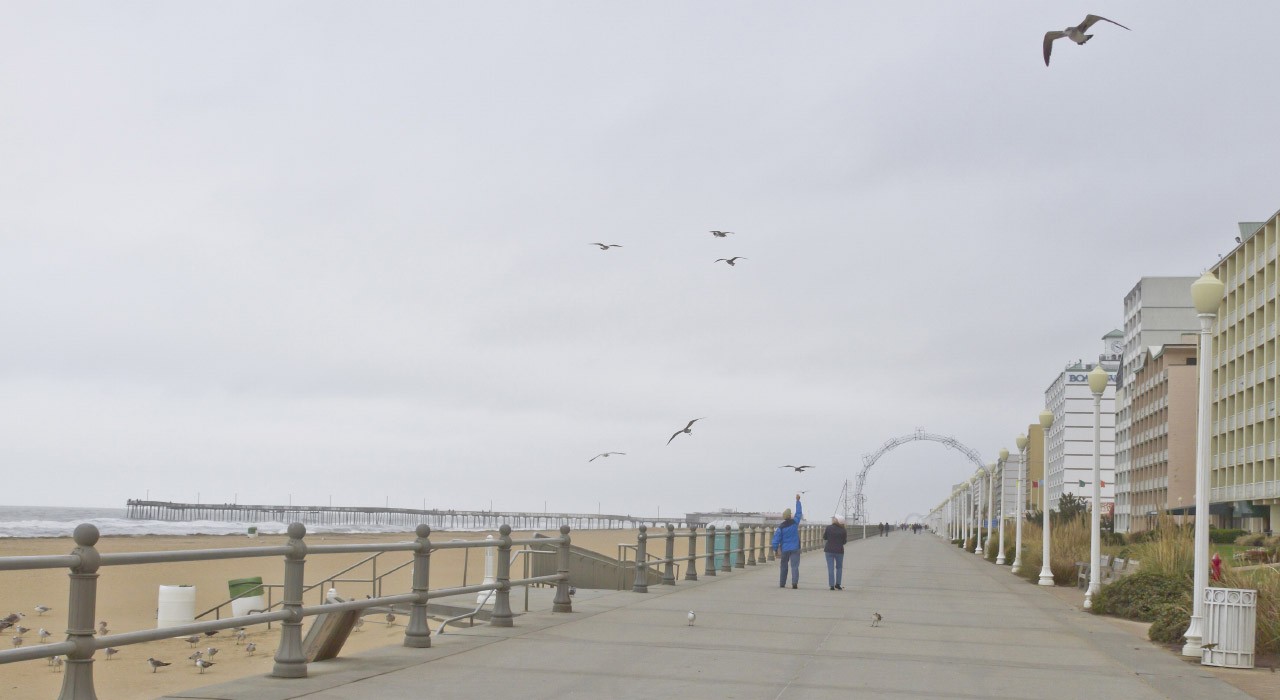 3-mile long Virginia Beach Boardwalk is ideal for strolling, biking, rollerblading, and people-watching.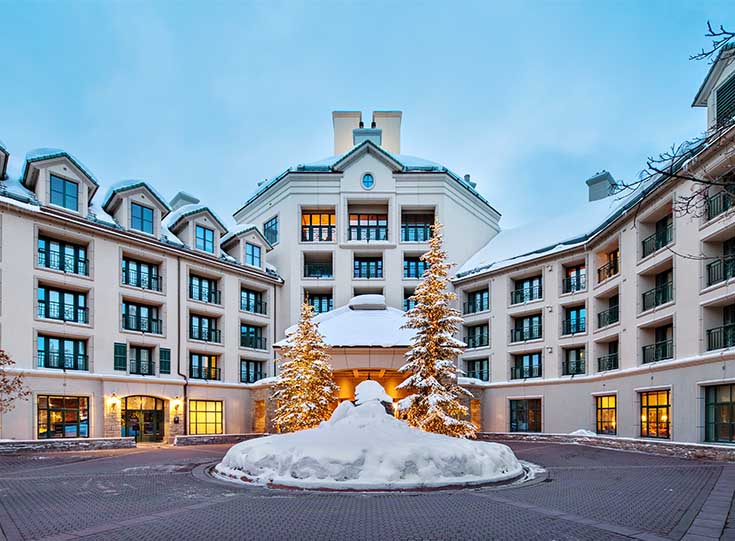 PLAN YOUR ROAD TRIP NOW. REST ASSURED LATER.
Pack your bags, fill up the tank, and arrive at a warm and safe welcome where your safety and well-being remains a top priority.
And for a limited time, AAA Members can enjoy up to 20% off the standard rate with a flexible cancellation policy at participating Hyatt hotels and resorts.
Many travel destinations have implemented COVID-19–related restrictions. Before making travel plans, check to see if hotels, attractions, businesses, restaurants, and local authorities have issued health and safety-related restrictions or entry requirements.