Teen driving
Resources for young motorists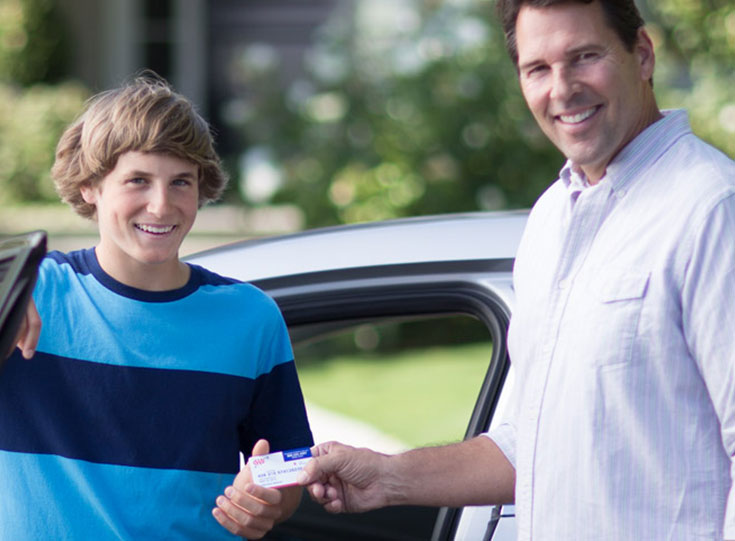 Help prepare your teen for the road ahead
AAA places a high priority on providing effective teen traffic safety and educational programs. We can help you coach your teen driver on safe driving habits and prepare them for the road ahead.
The right driving school can make a big difference. AAA cares about your teen's safety and wants to help prepare your new driver. We have developed a premier research-based curriculum with teen safety in mind, so you can put your new driver on the road with confidence.
AAA Driving School – Maine & New Hampshire
Help you prepare your teen for driving with our premier research-based curriculum focused on safety and taught by AAA-trained and state-licensed instructors.
Driver improvement – Maine & New Hampshire
Learn the newest defensive-driving techniques in 6 hours. Drivers who complete the course can receive a 3-point demerit credit. An online option is available for Maine drivers.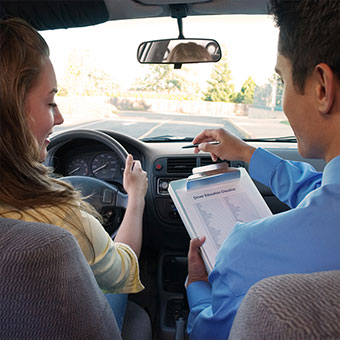 How to choose a quality driving school
When it's time to pick a driving school for your teen, prioritize their safety, not simply passing the license test at the cheapest price. Ask friends and family about driving schools they've used, and make sure to visit different schools before deciding. 
Pennsylvania, New York, Ohio, & West Virginia teen drivers
AAA's How to Drive Online training program supplements states' specific requirements for teen drivers. The course includes driving simulations, memory exercises, and quizzes. 

South Central Ohio teen drivers
This program teaches teens fundamental driving skills and techniques. After completion, teens receive a state certificate that may qualify them for an auto insurance discount. 

This free, interactive workshop that focuses on critical information before teens take the wheel, such as the roles and responsibilities of driving, how to pick a safe vehicle, and what to look for in a good driving school.
Supplemental online driving course
AAA's How to Drive Online training program supplements states' specific requirements for driver's licenses for teens. Teens can work at their own pace through the content. The course includes driving simulations, memory exercises, and quizzes. 
When you can't be there, AAA can
Add your teen to your membership and know they'll be covered by our Roadside Assistance, no matter what car they're in as a passenger or driver.
Contact your insurance company before your teen begins driving. If you're insured through AAA, call to ask about adding your teen to your policy.1
Parent-Teen Driving Agreement
To help parents coach their teens, AAA developed a free document
that outlines rules for safe driving and agreed-upon consequences.
Keys2Drive gives parents tools to work through their teen's driving
process, from choosing driver education to permitting solo driving.
Graduated Driver Licensing laws
Graduated Driver Licensing programs aim to lower the death and injury toll among teen drivers by allowing them to gain driving experience before getting a license. Most programs include 3 stages for teenagers. More information is available through your local licensing agency.
Learner: supervised driving, followed by a driving test
Intermediate/Provisional: limited unsupervised driving
Full privilege: standard driver's license
J. Theron "Tim" Timmons Scholarship
J. Theron Timmons became managing director for AAA Tidewater Virginia in 1934,with the club on the brink of collapse. By the time he retired in 1996, the company had more than 280,000 members. Timmons' namesake scholarship provides up to $5,000 annually to recipients. 
Driver handbook & sample tests
Teen drivers should be familiar with the California Driver Handbook so they're up to date on driving-related laws. They can also practice before their written driver's exam by taking sample tests on the DMW website.
Articles for parents & teen drivers
Teen drivers need cars that are safe and easy to drive. We evaluate crash test ratings, fuel economy, and more to help you choose.
Distraction in teen crashes
A study by the AAA Foundation for Traffic Safety and University of Iowa found 6 out of 10 teen crashes involve driver distraction. 
Using voice commands while driving may feel safe, but our research
found you're probably more distracted than you realize.
20% of teen drivers experience an accident in their first year of driving. Be prepared with our guide on what to do after a crash.