AAA Travel
U.S. passport information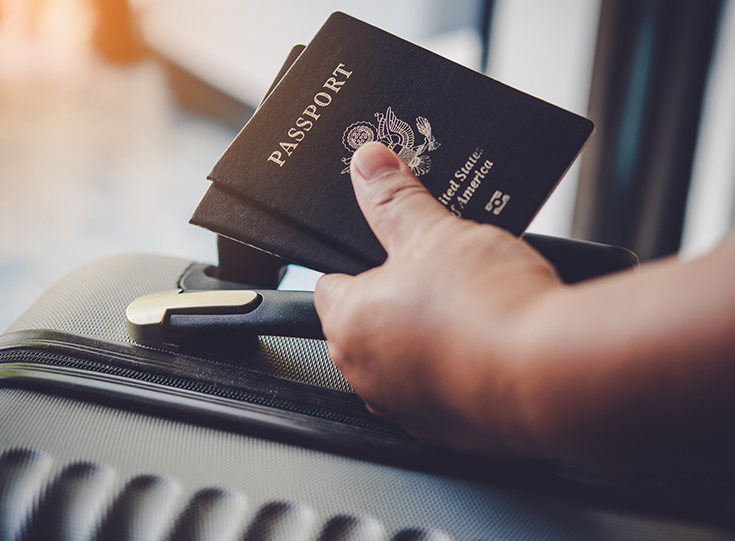 How to get a U.S. passport
Do you daydream of exploring the world? From ancient ruins and sandy shores, to picturesque country sides and exciting new cities, make your dreams a reality. If your trip takes you international, you will need to obtain a valid U.S. passport, and possibly a travel visa so you don't miss out on your vacation. Let AAA be your guide. 
How to apply for a U.S. passport
First-time applicants
First-time applicants must apply in person at an authorized Passport Application Acceptance Facility or Passport Agency if:   
You are applying for your first U.S. passport or are under age 16
Your previous U.S. passport was issued when you were under age 16; was lost, stolen or damaged; or was issued more than 15 years ago
Your name has changed since your U.S. passport was issued and you are unable to legally document your name change.
Visit the U.S. Department of State website to download required forms and for more information. 
Renewal by mail
You can renew an expired or soon-to-be expired U.S. passport by mail if it meets the following criteria: 
It is undamaged and can be submitted with your renewal application
It was issued when you were 16 or older and within the last 15 years
Visit the U.S. Department of State website to download required forms, for more information and to see where to mail your renewal application. 
Expedited passport and travel visas
Traveling soon & need a passport?
Receive exclusive AAA rates on expedited passport courier service with Rushmypassport. Personalized application review can help avoid common mistakes. Start your online application today.
Traveling internationally and need a visa?
Receive exclusive AAA rates with RushMyPassport, an industry leader in online visa expediting services. Personalized document review helps avoid common mistakes. There's no need to visit a Consulate or Embassy on your own. Start your online visa order today.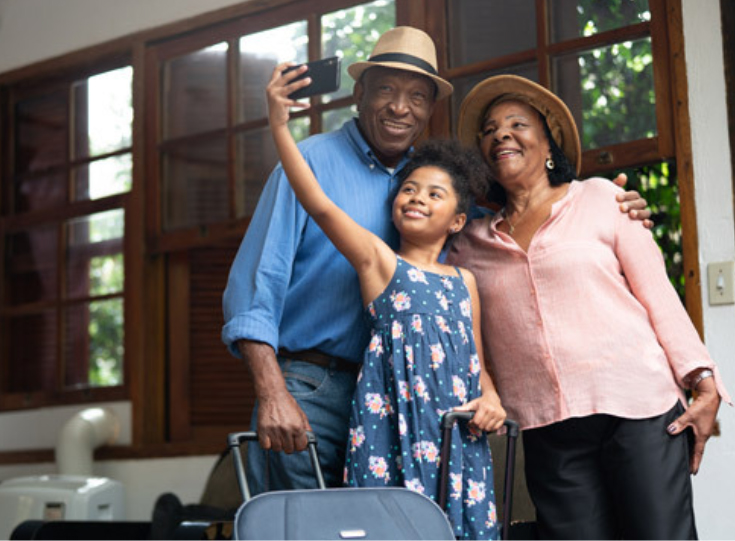 Get your passport photos taken at a AAA branch
AAA members receive a discount on a set of two (2) passport photos taken at a AAA branch.1
Classic members pay $10 plus tax
AAA Plus® members pay $8 plus tax
AAA Premier® members receive a set for free
Non-members pay $15 plus tax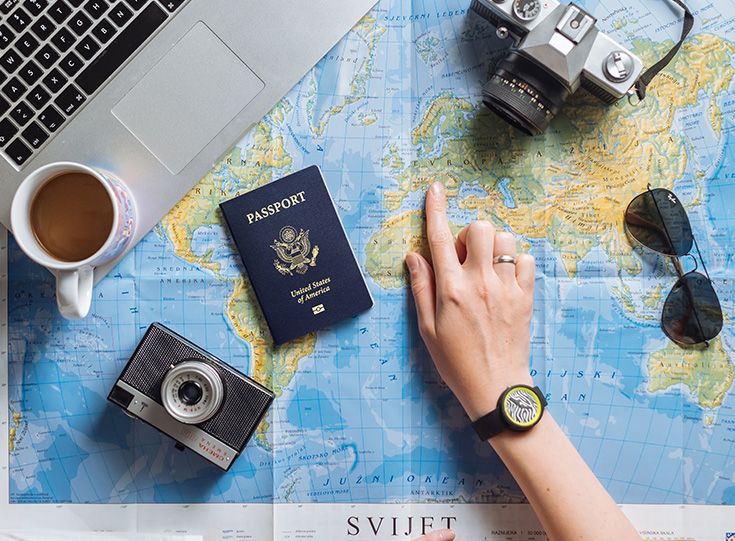 6 tips to speed up your passport application
According to the U.S. State Department, routine service to get a passport could take as long as 16 weeks from the date of submission. AAA has helpful tips for you to consider before you apply.
Get the latest offers from AAA Travel's preferred partners.
See how we can help you plan, book, and save on your next vacation.
Save big with AAA discounts on tickets to your next adventure.
Purchase travel insurance with Allianz Global Assistance.