AAA Travel
O'ahu Hotels & vacation packages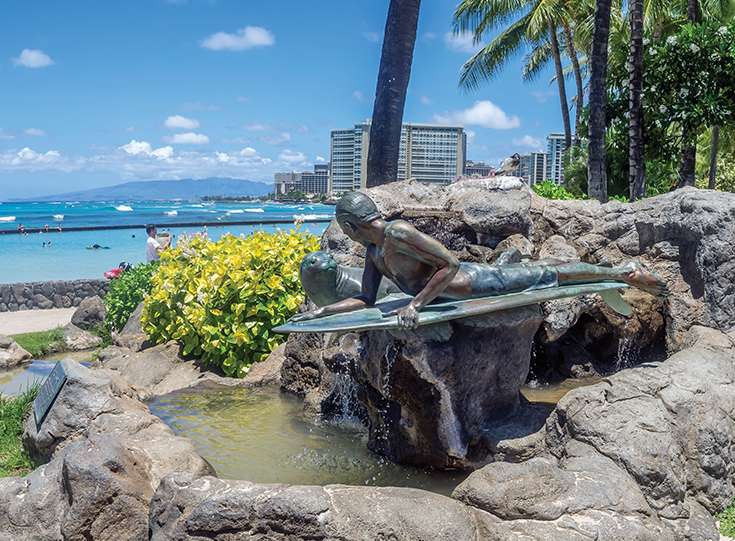 O'ahu, famous for its white-sand beaches, lush rainforests, and stunning ocean views, is the perfect place to relax and enjoy a tropical vacation. There are many O'ahu vacation packages available, so you can choose the one that best suits your needs and budget. O'ahu is an ideal destination whether you're planning a romantic getaway or a family-friendly vacation.
O'ahu hotels & resorts
If you're looking for an island paradise, look no further than O'ahu, Hawai'i. This beautiful island is home to some of the world's best hotels and resorts, each offering unique amenities and experiences. From luxurious beachfront properties to secluded mountain retreats, there's something for everyone on O'ahu. Whether you want to relax on the beach or explore everything this island offers, pick O'ahu for your next vacation. You can search all O'ahu Resorts or check out our top picks for the best resorts and hotels on O'ahu.
Top picks for O'ahu resort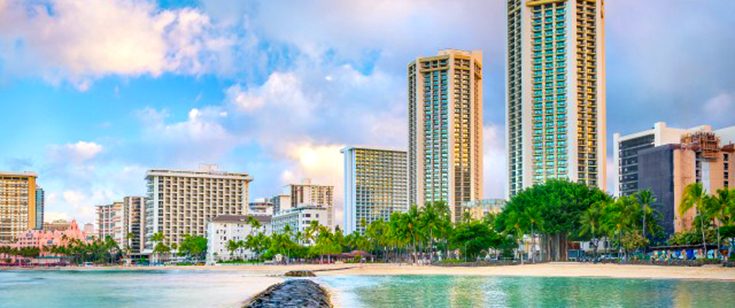 Hyatt Regency Waikiki Beach Resort & Spa
Guests can enjoy rooms that are spacious and feature private lanais. Amenities include a swimming pool overlooking the Pacific Ocean and on-site boutiques.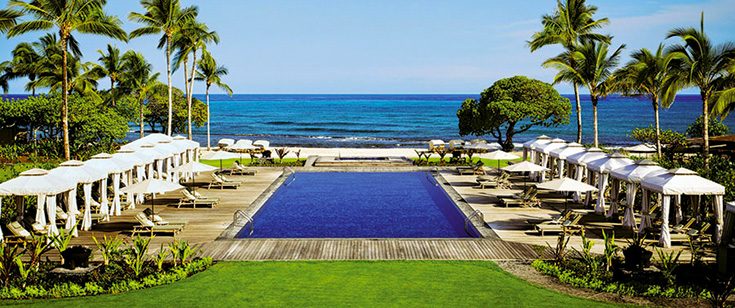 Four Seasons Resort O'ahu at Ko Olina
The resort features pristine white-sand beaches, turquoise waters, and lush tropical gardens. Guests can enjoy Ko Olina Gold Club and the Naupaka Spa & Wellness Centre.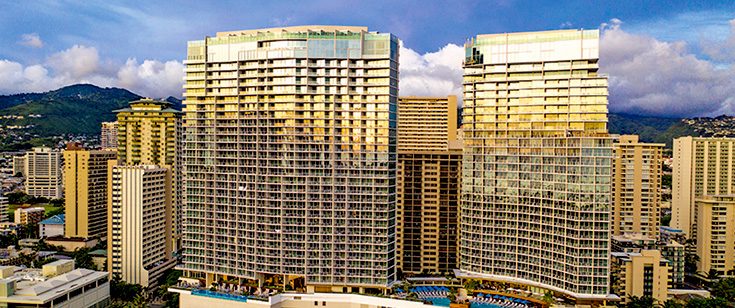 The Ritz-Carlton Residences, Waikiki Beach
Amenities at this resort include the highest infinity pool in Waikiki and renowned dining options including La Vie and Sushi Sho.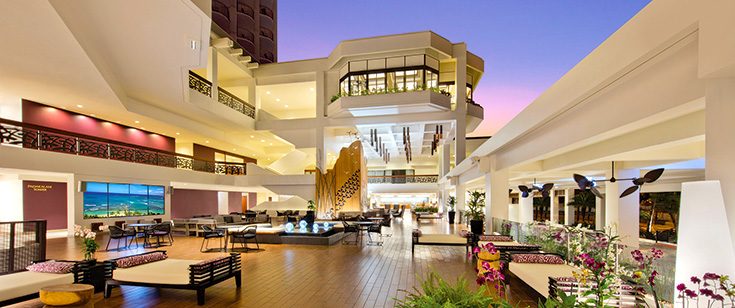 Waikiki Beach Marriott Resort & Spa
Enjoy luxurious accommodations and unparalleled service, plus Waikiki's largest outdoor entertainment space. The resort is located in the heart of Waikiki Beach.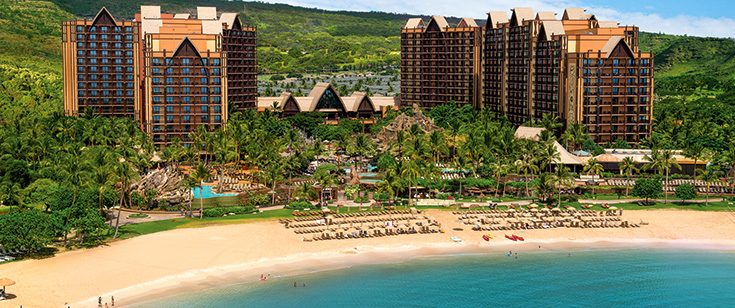 Aulani, a Disney® Resort & Spa
The resort offers a wide variety of activities for kids, a lazy river, pools, and a water park. There are also several restaurants on site, a spa, and shopping.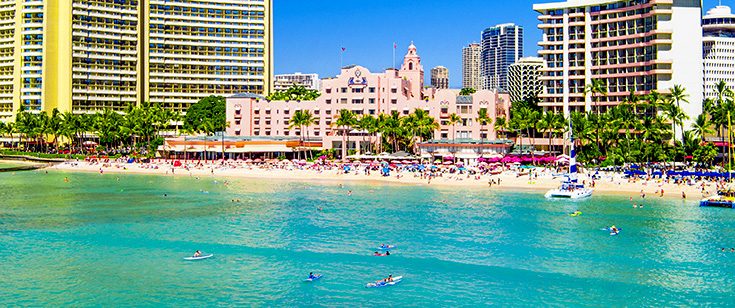 The Royal Hawaiian, a Luxury Collection Resort
The resort redefines luxury with amenities including a pool with private cabanas and butler service, beach amenities, and more. 
O'ahu vacation packages
When it comes to planning a Hawaiian vacation, O'ahu is one of the most popular destinations for good reason—this island has bustling city life, stunning beaches, historic sites, and natural beauty.
Of course, with so much to see and do, planning a trip to O'ahu can be overwhelming. That's where vacation packages come in. By bundling flights, hotels, activities, and more, vacation packages make it easy and convenient to book your entire trip in one place. Plus, they often come with great discounts and deals.
Search for the perfect O'ahu vacation package or check out our top picks below.
Featured O'ahu vacation packages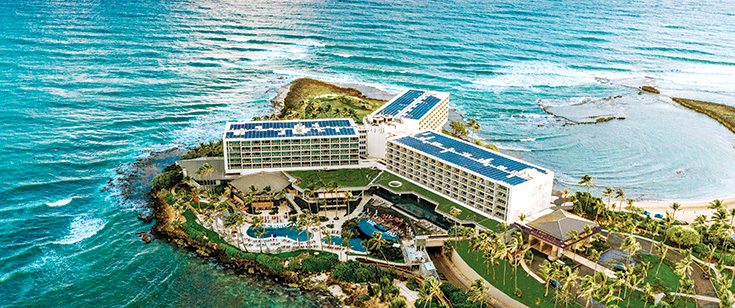 Some of the resort's highlights include luxurious bungalows and suites, beautiful ocean views, horseback riding, surfing lessons, and a full-service spa.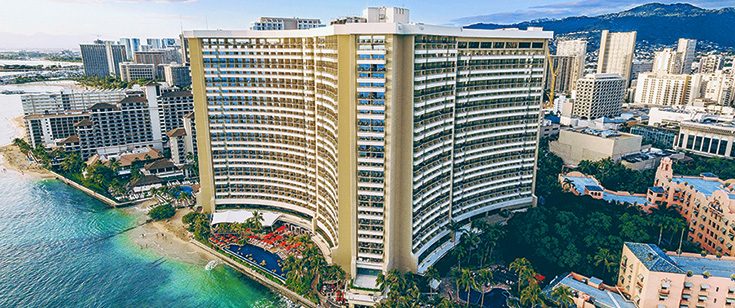 Guests can enjoy spacious beachfront accommodations with a fresh-air lanai, spectacular views, and unique restaurants.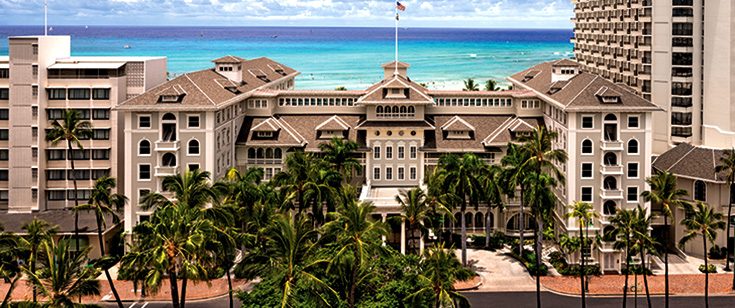 Moana Surfrider by Westin
Operating since 1901, the hotel features a Victorian-era design with contemporary amenities, plus several restaurants and bars on site.
Considering a vacation in O'ahu?
O'ahu is one of the most popular tourist destinations in Hawai'i. It's home to Waikiki Beach, Diamond Head, and many other iconic landmarks. Sun, sand, and surf on this beautiful island.
Visitors are sure to stay busy with activities including swimming, sunbathing, surfing, stand-up paddle boarding, kayaking, hiking, and much more. There are also plenty of shops and restaurants to explore in the various tourist areas.
O'ahu is home to many great resorts with a variety of amenities and activities. No matter what kind of vacation you're looking for, you'll find the perfect resort on O'ahu. With so many stunning options, all you have to do is decide which is right for you.
Things to do in O'ahu
O'ahu is loaded with fun activities for you to enjoy
Wondering what to do on O'ahu? The island is teeming with activities and attractions for visitors to enjoy. Whether you're looking for a day of relaxation on the beach or an action-packed adventure, you'll find it all on O'ahu.
Other islands in Hawai'i
The Hawaiian Islands are some of the most beautiful and alluring places on Earth so whether you are looking for a romantic getaway or an action-packed vacation, these Hawaiian Islands have plenty to offer.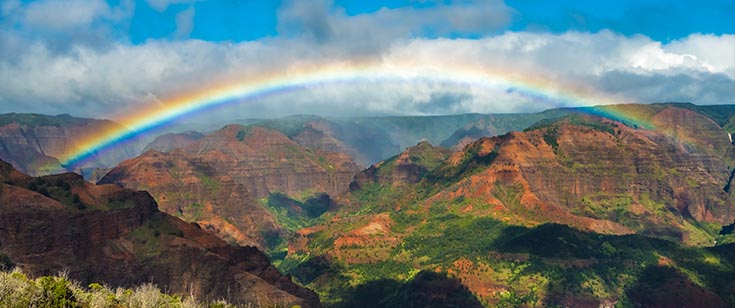 Whether you want  to spend most your vacation relaxing, or you'd rather seek adventure and explore, Hawai'I Island can provide perfect escape. 
Maui is home to some of the most popular tourist destinations in Hawaii, including Lahaina, Kaanapali, and Kapalua.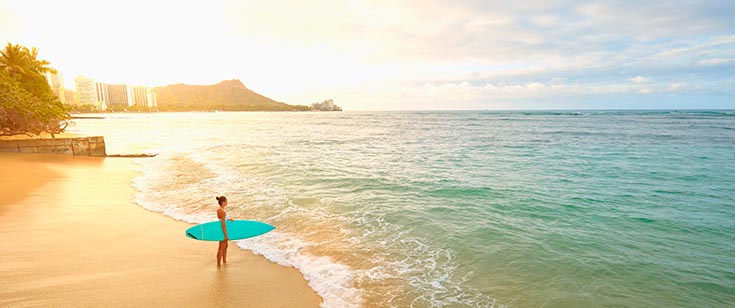 O'ahu hosts some of the most picturesque beaches in the world, as well as a variety of activities and attractions that appeal to travelers of all ages.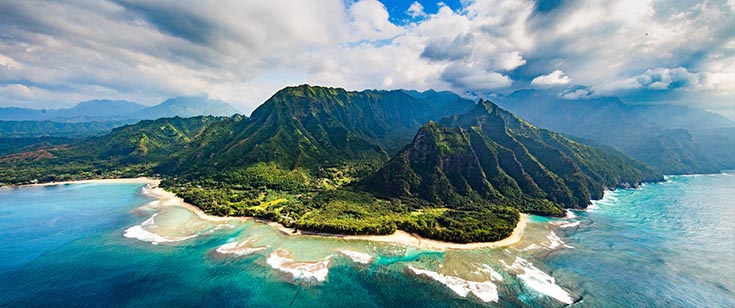 Kaua'i is one of the many islands in Hawai'i that are full of natural beauty. This island is a perfect destination for a vacation or travel getaway.

AAA Travel is here to help plan the perfect Hawaii vacation
When it comes to booking your dream vacation, you want to make sure you're working with a travel company that has your best interests at heart. That's why AAA travel is the perfect choice for anyone looking for a hassle-free travel experience.
AAA travel agents are experts in their field and can help you find the perfect vacation package to suit your needs. They also have access to exclusive deals and discounts that you won't find anywhere else.
Perhaps most importantly, AAA travel offers comprehensive travel insurance in case of trip cancelation or other unforeseen circumstances. This means that you can book your vacation with confidence knowing that you're protected against any potential problems.
So, if you're looking for a stress-free vacation planning experience, be sure to book with AAA travel. You won't regret it!
AAA Travel advisors are here to help
AAA travel agents are here to help you book your favorite Maui resort or vacation package and save you money. With years of experience, our agents know how to find the best deals and make sure you have a great vacation. Contact us today to start planning your dream trip!