AAA Travel
Traveling With AAA podcast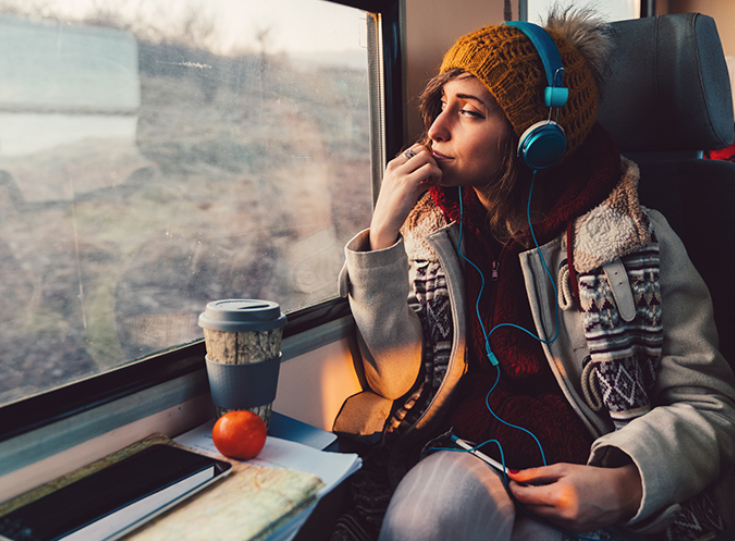 Get insights from those who know on Traveling With AAA
Traveling With AAA is a new podcast that inspires listeners to discover the joy and transformational value of travel. Find hidden gems, get tips from knowledgeable travel advisors, and listen to interesting guests tell stories about their adventures.

Episode 10: River Cruising in America
River cruising in the U.S. is gaining in popularity—is it right for you? Guests Nick Chabarria and Elizabeth Harryman Lasley share their experiences cruising U.S. rivers and offer insights about riverboating on the Mississippi and others. 

Episode 9: RV Camping - Oregon Coast
RVs offer a comfortable way to see the country and camp in the great outdoors, but they may not be for everyone. Brad Wright shares his experience as an RV newcomer and offers tips to others considering RV travel and exploring Oregon.

Episode 8: All-Inclusive Resorts
The popularity of all-inclusive resorts is soaring. Is an all-inclusive right for you? What's it like to stay in one? Jack Richards, CEO and president of Pleasant Holidays, discusses the many advantages of a staying in these popular resorts.

Episode 7: Hawai'i for First-Timers
The Hawaiian Islands offer something for every type of traveler, but knowing where to begin can be tricky if you've never been. Doug Shupe, recently returned from his first visit to the islands, offers insights and tips for first-time visitors.

Episode 6: The Rise of Wellness Travel
More than ever, travelers want to focus on their health and well-being, and resorts and other travel providers are racing to meet their needs. Pulitzer winner Jessica Fender discusses the trend and offers tips.

Is it time to go back on the water again? We give you the answers to safely plan your cruise. Fran Golden, an award-winning journalist and cruise expert, chats with Mary about setting sail.

Hawai'i-based journalist Rachel Ng will share the rich cultural heritage of the Hawaiian Islands, discuss activities on the different islands, and give updates on the state's COVID protocols and requirements.

Episode 3: Visit Mexico and the Caribbean
Sarah Greaves-Gabbadon (JetSet Sarah), former editor of Caribbean Travel and Life, reveals the magic of Mexico and the Caribbean, including shopping, unusual activities, and all-inclusive resorts

Episode 2: Explore the Great Outdoors
ACE Publications travel editor Jim Benning and AAA field cartographer Shane Henry explore Arches National Park and share tips on visiting many of the country's most popular parks.

Episode 1: Travel Planning in the Age of COVID
Emma Weissmann, Digital Managing Editor of TravelAge West, touches on the value of using a travel advisor, how to keep up with COVID protocols, and how far to plan ahead. Then Doug Shupe recaps his cruise to Alaska during the pandemic.