Auto & home claims
Call anytime to submit an auto or home claim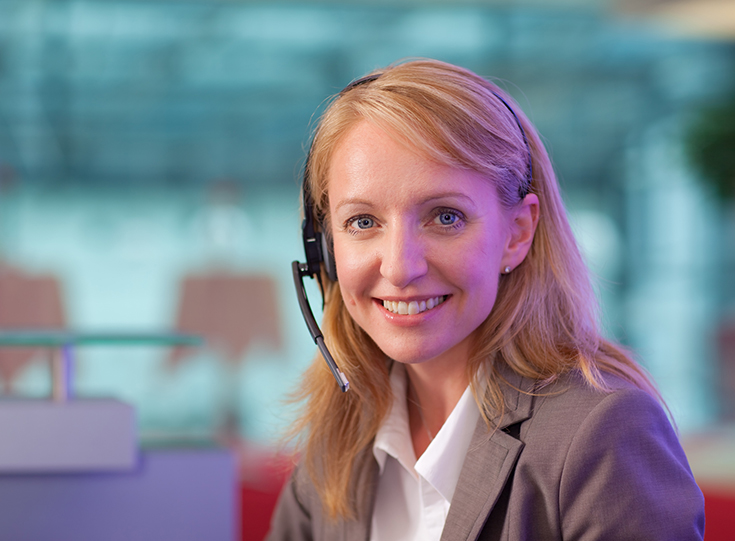 Call us anytime to report a claim
You can contact us 24/7 to file a claim on your auto or home insurance policy through AAA. We'll gather the facts so we can determine how to proceed, help select applicable coverages and benefits, and do our best to address any concerns you may have.
Already have a claim? If you're in the middle of the process, you can call your claims representative. You can also track your recent auto claim online.

What to do if your property is damaged

1. Call 911 to get medical assistance. Discuss the incident with police only.
2. Exchange contact information with drivers, passengers, and witnesses.
3. Collect documentation; photograph the damage, get license plate numbers, and sketch out the impact.
4. Report your claim by contacting our 24/7 claims call center.
1. Immediately following a loss to your home or belongings, call AAA to report your claim.
2. Protect your property from further damage by making temporary repairs or obtaining emergency services as necessary and save all receipts and damaged parts.
3. Take photos whenever possible and provide and supporting documentation (e.g. reports, receipts, invoices).
4. For theft claims or crimes, report the incident to the police.
Get help after an accident
AAA policyholders can call us to get assistance after a crash.1 With AAA Accident Assist, we'll:
 Tow your vehicle to the repair shop of your choice
 At your request, contact family members on your behalf
 Arrange a rental vehicle if coverage applies
 Complete your claim notice at your convenience
If you're in a crash, call AAA Accident Assist from a safe location and provide information on:
 Where and when the crash happened
 The drivers and vehicles involved
 Police report, if applicable
 Any witnesses and descriptions of damage
Easily access your vehicle proof of insurance
We make it easy for you to access your vehicle proof of insurance card. You can log in to your account for a printable card, or use our mobile app to access a digital version that's handy when you're on the go.
Frequently asked questions
What information should I collect after a crash?

+
Name, address, phone number, driver's license number, vehicle, and insurance information of those involved


If safe to do so, photos of all vehicles at the scene


Witness and/or police information, if applicable
What is the claims process?
+
A claims representative will assist you throughout the entire claims process. Here are the key steps:
Gather facts of the accident to determine responsibility


Explain coverage and benefits of your policy


Arrange repairs and a rental car if covered by your policy


Coordinate a tow if your vehicle is not drivable
What is the vehicle repair process?
+
On average, the repair process takes about 14 days. While new technology can help prevent accidents, it has also made repairs more complex. Here is how our vehicle repair process works:
AAA appraiser or shop completes appraisal/estimate


Vehicle disassembled as necessary to identify damage


Appraisal/estimate finalized


Parts ordered


Body and mechanical repairs completed


Vehicle primed, painted, reassembled, and lightly detailed


Vehicle undergoes quality assurance check


Vehicle test driven as needed


Status updates provided throughout the repair


Vehicle pickup scheduled
How can I track the repair status of my vehicle?
+
You can monitor the repair status of your vehicle anytime by logging in to your account and accessing the claim status option from your auto insurance policy.
This feature is not available in Alabama, Arkansas, Illinois, Indiana, Kansas, Kentucky, Louisiana, Mississippi, Ohio, or West Virginia.
How is the cost of my repair determined?
+
As part of our claims service, we will provide an estimate for your vehicle repairs. Many advanced safety features in newer vehicles require special handling.
What if my vehicle is declared a total loss?
+
Here are some things you should know in the event your vehicle is declared a total loss:
A detailed valuation report will be generated based on the fair market value for comparable vehicles for sale in your market area.


If your car is financed, we will need the contact information for your lienholder including the account number so that we can obtain a payoff amount.


AAA offers a car purchasing program that can assist you with locating a replacement vehicle.
Do I need to speak to the other insurance carrier?
+
As part of the claims process, the other insurance carrier may request your information. You'll need to communicate with the other carrier if you are seeking damages beyond your AAA coverage.
What are the benefits of using my own insurance company?
+
Using your own insurance can expedite and simplify the claims process. If you have the applicable coverage, we can handle vehicle repairs and help you rent a vehicle. Also, if you are not primarily responsible, using your own insurance does not impact your annual premium.
Will my deductible apply?
+
Your deductible applies only to your insured vehicle and is payable to the repair shop or will be deducted from the total loss settlement. Certain factors may allow AAA to waive your deductible. Your claims representative will let you know if your deductible applies.
What if I don't have rental coverage?
+
Your claims representative can provide a courtesy insurance rate with a preferred rental agency.
Does AAA have a network of approved repair shops?
+
Yes. Our Member Preferred Repairs program consists of AAA Approved Auto Repair shops that communicate directly with claims representatives to provide expedited inspections, quality service, and a lifetime workmanship warranty on the repairs as long as you own the vehicle. Your claims representative can assist you in selecting an approved shop.
Will my insurance rates go up because of the crash?
+
If you are found to be primarily responsible for the crash, your rates may be affected. Any applicable increase will go into effect once your policy renews and will be in effect for 3 years.
What if my vehicle is towed from the accident scene?

+
If your vehicle carries the appropriate coverage, your insurance will pay for the tow and reasonable tow yard storage fees. The tow is not deducted from your annual road service calls afforded by your membership. Keep a record of who towed your vehicle and where so your claims representative can assist with recovering the vehicle. We also offer AAA Accident Assist if your vehicle is not drivable after a crash. The program features:
Prompt arrival at the crash scene with a AAA-branded service provider


A simplified claim reporting process through first contact resolution


Reduced repair time; your vehicle is delivered promptly to the repair shop


Expedited rental vehicle delivery, if applicable

What if I'm involved in a collision and the other party sues me?
+
If you receive any legal correspondence, advise your claims representative.
Should I pay for optional protection on a rental car while my vehicle is in the shop due to a claim?
+
Purchasing the optional protection products from the rental agency is a personal choice. While your AAA insurance coverage may transfer to the rental vehicle, the deductible may apply if a loss occurs with the rental vehicle. Optional protection products are not reimbursable.
What information should I provide when reporting a property claim?

+
The following information will be helpful when reporting your claim:

Date and cause of the loss


Inventory of damaged property


For theft claims, were the police contacted? What is the police report number?


For injury claims, names and contact information of injured person(s) and witnesses
Should I wait to file a claim if I don't have all of the information above?
+
While the information above is helpful, we recommend reporting your claim as soon as possible that way we can inspect the damaged property and investigate your claim. You can provide updates to your claims representative during the process.
Do I need to contact the police?
+
Yes, the police should be contacted if you believe a crime has been committed.
What if I need emergency repairs?
+
When filing your claim, ask if your situation qualifies for a referral through AAA's network of emergency services providers. This network is available to assist emergency claims 24 hours a day, 7 days a week.
There are many advantages to using a pre-approved contractor, but you ultimately choose who provides services for your home. Coverage for emergency services may be subject to policy terms and conditions.
What if I need to make temporary repairs, such as repairing a broken pipe?
+
Make temporary repairs if needed to avoid additional damage. If you make repairs, photograph the affected area before, during, and after. Remember to also keep receipts for temporary repairs, and when possible, save the original parts that were fixed.
Will my claim be covered?
+
Each situation is unique. Your representative will explain your policy coverage, investigate your loss, and answer your questions. We may not know if your loss is covered until an investigation is completed.
If someone is injured on my property and they file a claim, am I liable?
+
If someone files a claim against you, we will investigate to determine if you are liable for damages.
What should I do if my home is not livable after a loss?
+
Report your claim immediately. Additional living expenses are provided for covered losses in the event your home is uninhabitable. We can assist you in finding temporary housing if needed.
Will my insurance rates increase because of this claim?
+
A claim may cause an increase in your next renewal premium. There are multiple factors considered in determining future premium rate changes such as the type, cause, and frequency of losses.
What is a deductible and who do I pay it to?
+
A deductible is the amount of money you will be required to pay out of pocket toward a covered loss. Your deductible is subtracted from our settlement payment to you. If your covered loss includes damage to your home, you would pay your deductible, plus the funds we provided for covered repairs, to your repair contractor. Your deductible amount(s) can be found on your policy Declarations Page. The applicable deductible may differ depending on the type or cause of loss you are reporting.
Why is my mortgage company included on my settlement check?
+
Your mortgage company may be included on your settlement check because they have a financial interest in your property. Your policy requires us to protect your mortgage company by including them as a payee on the check.  We suggest you contact your mortgage company to discuss their requirements for endorsing the settlement check and releasing the funds necessary to repair your home. The most common documents your mortgage company may request from you are: a copy of the adjuster's report (which is the AAA repair estimate) and an adjuster's worksheet (AAA's settlement letter or e-mail acts in place of an adjuster's worksheet). Be sure to provide your mortgage company with these documents.
Why was depreciation withheld from my claim settlement?
+
If your building (Coverage A) loss exceeds $5,000, depreciation may be applied to your settlement depending on your policy and endorsement provisions. If depreciation was withheld from your claim settlement, then you were paid for the Actual Cash Value (ACV) of the damaged or stolen property. Actual Cash Value is the amount it will take to repair, rebuild, or replace the affected material or items, minus a fair and reasonable deduction for physical depreciation based upon age and condition at the time of loss. Your adjuster will explain depreciation and inform you whether the depreciation is recoverable or non-recoverable.
If I have replacement cost coverage on my policy, how do I obtain the depreciated value that was withheld from my settlement?
+
Your policy may provide replacement cost coverage for repairs or replacement. To qualify for replacement cost coverage, the damaged or stolen property must be repaired or replaced. If the repair or replacement costs you incur exceed the actual cash value settlement you received, you will qualify for replacement cost coverage up to the Replacement Cost Value (RCV) amount listed on our estimate. The amount available for recoverable depreciation cannot exceed the amounts identified in the estimate we provide you. To receive payment for recoverable depreciation, send your itemized estimate or receipts and proof of payment or your contractor's certificate of completion to your handling adjuster for review.
How do I choose a contractor to repair the damage to my home?
+
Here are a few things for you to consider:
Ask family or friends for names of reputable contractors who have performed work for them.
Check the contractor's licensing and confirm that they carry liability and workers' compensation insurance.
Require that the contractor provide you with a written contract and only sign the contract once you fully understand the terms. Ask the contractor questions if you do not understand something.
If you are unable to locate a contractor and need assistance, please contact your Adjuster for help. AAA has partnered with Contractor Connection to help refer you to a pre-screened network contractor who can assist in restoring your home. Your claim team will check to ensure this service is available to you and will have a contractor schedule an inspection of your property. The network provides:

Free referral service
A five-year warranty on workmanship
Contractors that are pre-screened and certified annually for proper licensing, insurance and financial stability
What if my contractor cannot complete the work based on the AAA estimate or what if additional damage is found?
+
If your contractor cannot complete the work for the amount stated in the AAA estimate because the estimates differ in value, you should contact your AAA Estimator immediately before incurring additional costs or allowing your contractor to begin work. Your contractor and the AAA Estimator will work together to attempt to resolve differences and make any necessary adjustments to the estimate for covered items within your policy. We recognize that additional damage may be discovered during the repair process. If additional damages are found by you or your contractor, please contact your AAA Estimator immediately before repairing the unforeseen damage. Your AAA Estimator will review the damage and re-inspect your property if necessary to resolve any estimate differences.