AAA Travel
Maui, Hawai'i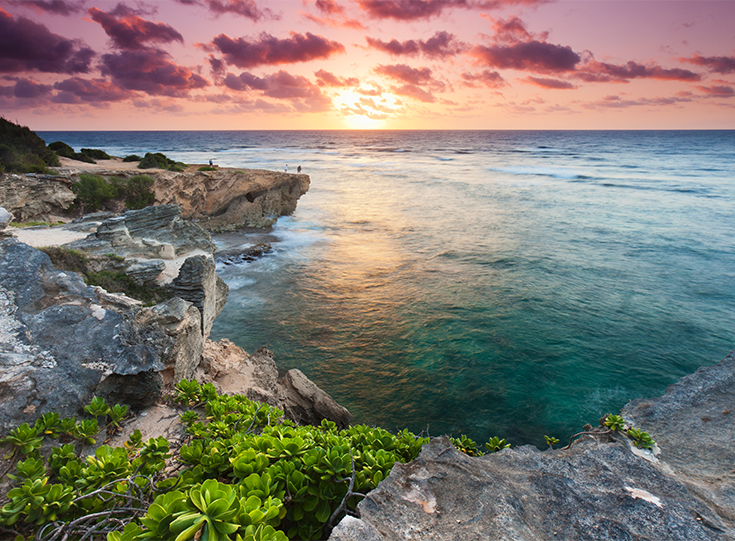 Each Hawaiian island has its specialties, but people who know Maui know the Valley Isle has it all. Beaches that are often ranked among the best on the planet, rainforests, waterfalls, and watching the sunrise from atop 10,023-foot Haleakala make for an experience you won't soon forget.
Maui is the second largest of all the Hawaiian Islands, with its main attraction being its world-renowned beaches. Maui has 2 major resort areas that boast miles of sandy beaches along with plentiful restaurants and shopping: West Maui and South Maui.  Perhaps the most famous beaches to visit in Maui are the golden beaches of Wailea, which also have luxury shopping, fine dining, and some of Maui's top resorts and golf courses nearby. If you're looking for a more laidback vibe, check out Waianapanapa State Park to see a few of Maui's famous black-sand beaches and beautiful ocean views.
If you want to boost your activity level and try snorkeling or surfing, check out the crystal-clear waters of Honolua Bay, a favorite spot for these activities. Be on the lookout for captivating marine life, as you're very likely to spot a pod of dolphins and possibly a sea turtle.
If you're in the mood for sightseeing in your rental car, Maui also boasts the Hana Highway, a 64 mile-long road that connects Kahului to the town of Hana. Even though Hana is only 52 miles away from Kahului, an uninterrupted 1-way drive takes about 2.5 hours by car as the road is narrow, winding, and traverses 59 bridges, most of which are single lane. 
For a list of everything to do in see in Maui, including top attractions, restaurants, and resorts, check out the Maui section of our AAA TourBook.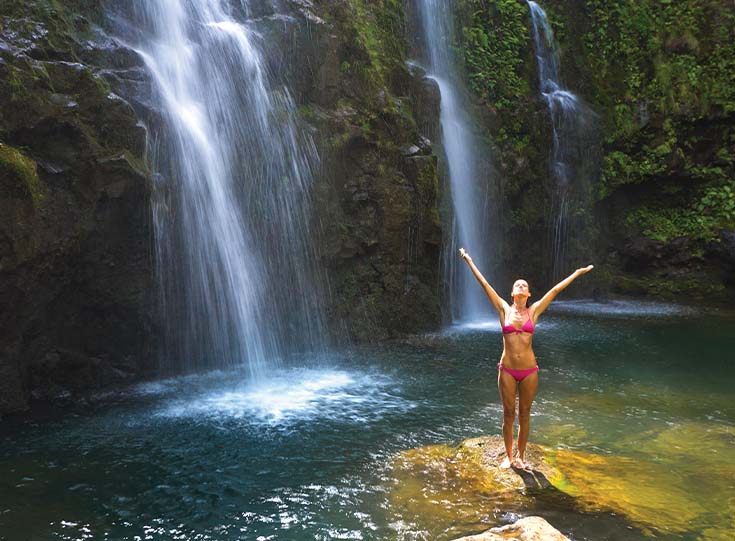 Ready to book a Maui vacation?
Explore resort and vacation packages to experience everything Maui has to offer.
Bundle a resort with a flight and save.
Here are some top scenic drives though the island of Maui:
This guide to must-see stops along the Road to Hana is a great resource to read before your drive. 
Explore Maui like a local
The central part of Maui is away from the resorts and boasts authentic communities, food, and culture. 
Want an overview of the Islands of Hawaii? You can find it here.