Need to take your car to a repair shop?
AAA Approved Repair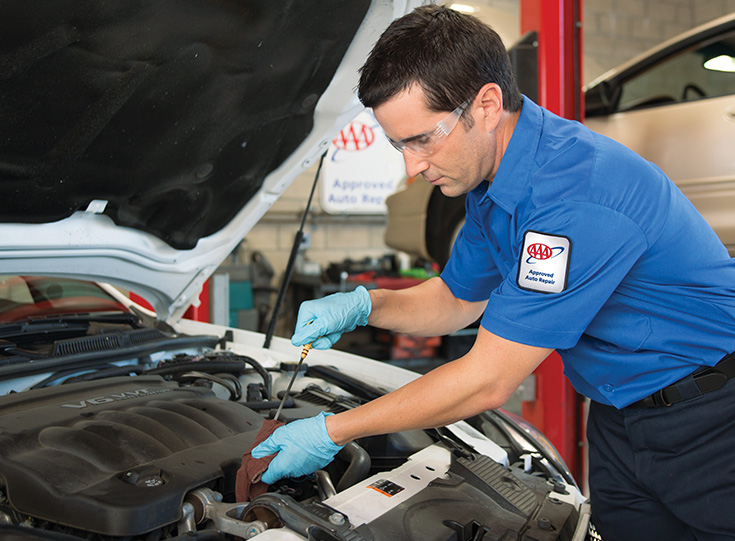 Trust AAA Approved Repair facilities with vehicle repairs & maintenance
AAA has been referring members to trusted, high-quality facilities since it was established in 1975. Today, there are approximately 7,000 AAA Approved Repair facilities throughout the U.S. and Canada. 
AAA Approved Repair offers members:
Why pick a AAA Approved facility?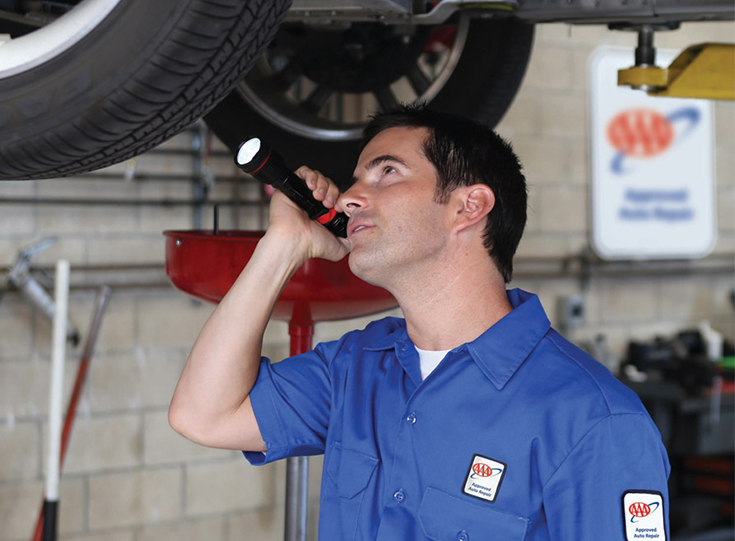 Get a free vehicle inspection
Through March 31, 2022, AAA members can request a free 40-point AAA Vehicle Maintenance Inspection2 (a $60 value) at a participating AAA Approved Repair facility, with no purchase necessary. Plus, members save 10% (up to $50) on parts and labor.1
Prepare yourself before getting your car repaired
If you already know what work your vehicle needs, our Repair Cost Estimator can give you an idea of how much you'll pay for parts and labor, and how much you'll save with your AAA discount at a AAA Approved facility. 
Get a professional vehicle inspection
If you're buying a used vehicle, get a comprehensive inspection for a fee at a participating AAA Approved facility to help avoid costly repairs in the future.3 For more information or to schedule your appointment, contact a facility.
You can buy a AAA battery at select shops
AAA batteries are available at select AAA Approved facilities. With the purchase of a AAA battery, you'll receive:
 
A high-quality battery that meets or exceeds your vehicle manufacturer's specifications4

A nationwide 3-year free replacement warranty4

Safe disposal and recycling of your old battery
AAA also certifies specialized facilities in select markets

We give members peace of mind by screening and reviewing each AAA Approved Auto Body facility to assure they meet our tough standards for collision repairs.5

These facilities are ready to help with certified technicians; OEM quality replacement glass and adhesives; and mobile service at select facilities.5

Safety tips from Discount Tire
AAA has teamed up with Discount Tire to educate drivers about the importance of well-maintained tires and tire safety.

Disinfecting your car during the coronavirus pandemic
As you step up COVID-19 hygiene and sanitizing practices, don't forget your vehicle, because germs can lurk on the steering wheel and other surfaces.
Want to become a AAA certified repair facility? Learn more