Mexico car insurance
Mexico car insurance for your drive across the border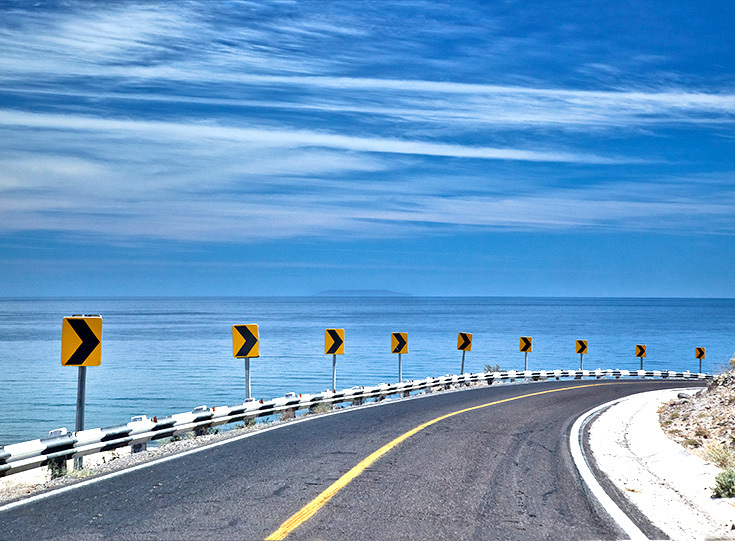 Do I need Mexico auto insurance?
Since U.S. liability insurance is invalid in Mexico, you'll need proof of Mexico auto insurance for a road trip south of the border. AAA can help you get what's required through one of Mexico's largest and most reputable insurance companies.1 Policies range from a day to a year so you can customize coverage to fit your needs. Choose from liability only to extended coverage for automobiles, RVs, and trailers.
Mexico car insurance policies offered through Auto Club Enterprises are only available for purchase by members in California, New Mexico, and Texas.
What can Mexico auto insurance cover?
Optional emergency travel insurance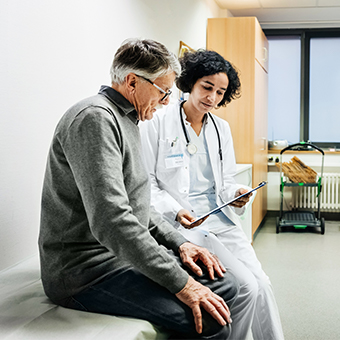 Medical emergencies & accidents
TravelGold covers medical emergencies and/or accidents while you're outside of your vehicle in Mexico.3 Covered expenses may include emergency hospitalization, licensed medical physician fees, ambulance services, as well as X-rays and diagnostic lab services.
Frequently asked questions
Who can purchase Mexico auto insurance from AAA?
+
The policy is strictly for tourists and cannot be sold to insureds driving commercially operated vehicles. The driver must have a valid driver's license issued by their home state or country (other than the Republic of Mexico).
What information is needed to buy a policy?
+
The current registration (or a copy of the registration) for each vehicle you wish to insure
For rental vehicles, a rental agreement showing that the vehicle is authorized to enter Mexico
For leased or financed vehicles, a notarized letter of authorization from the leasing company or lienholder permitting vehicle usage in Mexico
For borrowed vehicles, a notarized letter of authorization from the registered owner permitting vehicle usage in Mexico

What types of vehicles are covered?
+
Private passenger vehicles (vehicles older than 20 years are eligible for civil liability coverage only)
Boats and personal watercraft while transported on a trailer
Pickup trucks with or without camper unit sports top or shell (values of campers, sports tops, or shells must be determined and added to the value of the pickup)
Street-legal motorcycles
Private passenger vans that hold 15 or fewer passengers
Motorhomes, including converted buses
Non-commercial trailers
Vans equipped for camping (house cars)
Vehicles that do not exceed 1.5 tons towing capacity (except for motorhomes, pickups with camper units, and vans equipped for camping)
What is TravelGold® Travel Assistance?
+
TravelGold is excess medical insurance applicable in the event of sudden and unexpected sickness or accidents while traveling in Mexico, covering any medical emergencies and/or accidents while out of the vehicle. Injuries sustained from automobile accidents are covered by the Mexico auto policy medical expenses coverage and do not fall under TravelGold coverage.
Does GNP offer coverage for boats?
+
Boats and personal watercraft are only covered while they are being transported on a trailer.
I would like to take my vehicles off-road. Does the policy cover me?
+
No. All coverage is excluded while the vehicle is being driven off established roads, or on roads that are not in good driving condition.
Does GNP offer coverage for motorcycles?
+
Yes, with some conditions:
Only street-legal motorcycles are covered. Mopeds, all-terrain vehicles, off-road motorcycles, motorcycles pulling a trailer or sidecar, and dune buggies are not covered.
A motorcycle driven into Mexico may only be covered for civil liability, guaranteed legal assistance and bail, and traveler's assistance. Damage, theft, medical, and TravelGold coverage are never afforded on motorcycles driven into or in Mexico.
What should I do if I'm involved in a crash?
+
Remain at the scene with all parties involved until authorities arrive.
Do not accept any responsibility or make any arrangements with other parties involved.
Report all claims to your insurer before leaving Mexico. AAA's Mexico broker provides a 24-hour, toll-free number for reporting claims in Mexico.
What travel documents are required to enter Mexico?
+
Start booking your next vacation