I've come to realize that Oregon is one of my favorite states for road tripping. And even when I'm not technically road-tripping, it's still one of my favorite places to be. I've visited Oregon during every season, with each trip bringing its own special memories. There are snow-covered mountain tops in winter, but the temperature is still warm enough, so you don't freeze. Summers are glorious because the days are extra-long, and sunsets are stunning. There are things to see and do through the changing but dazzling landscapes in both fall and spring. So, I've compiled the ultimate Oregon road trip itinerary. I hope you find it inspiring and helpful, and you find yourself planning your next trip to this beautiful state.
Let's start this adventure off in Portland, one of my favorite cities for great food and trendy coffee shops. Before you head out on the road and start sightseeing, make sure to stop at Blue Star Donuts and Good Coffee to pick up some treats for the road.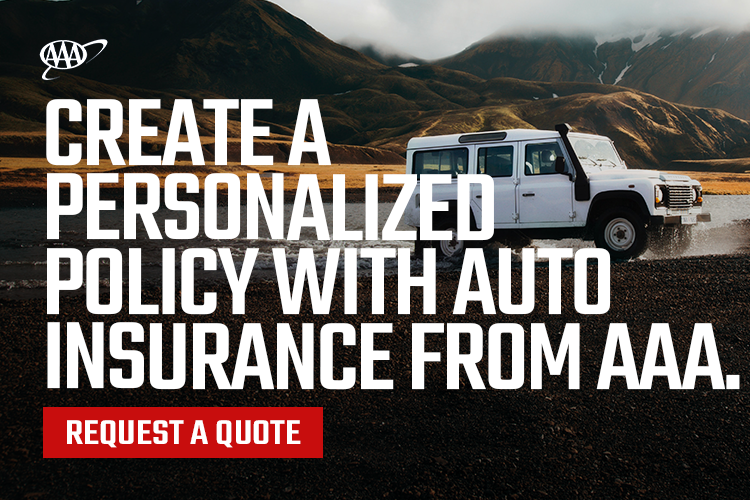 Mount Saint Helens National Volcanic Monument
Our first stop is a bit of a detour from the rest of the itinerary, but it's a spot well worth the drive. Let's start our adventure at the Mount Saint Helens National Volcanic Monument. It's about a two-hour drive north of Portland. A little history on Mount Saint Helens: it's best known for its eruption in 1980 that, to this day, still holds the record as the most economically destructive volcanic event in U.S. history. On the way to the observatory, make sure to pause at the numerous viewpoints where you can watch the sunset over Mount Saint Helens. This experience is an absolute must and a great way to start your road trip.
Tip: While driving to the monument, make sure to stop by at Castle Lake Viewpoint. It provides the best location for taking photos of Mount Saint Helens.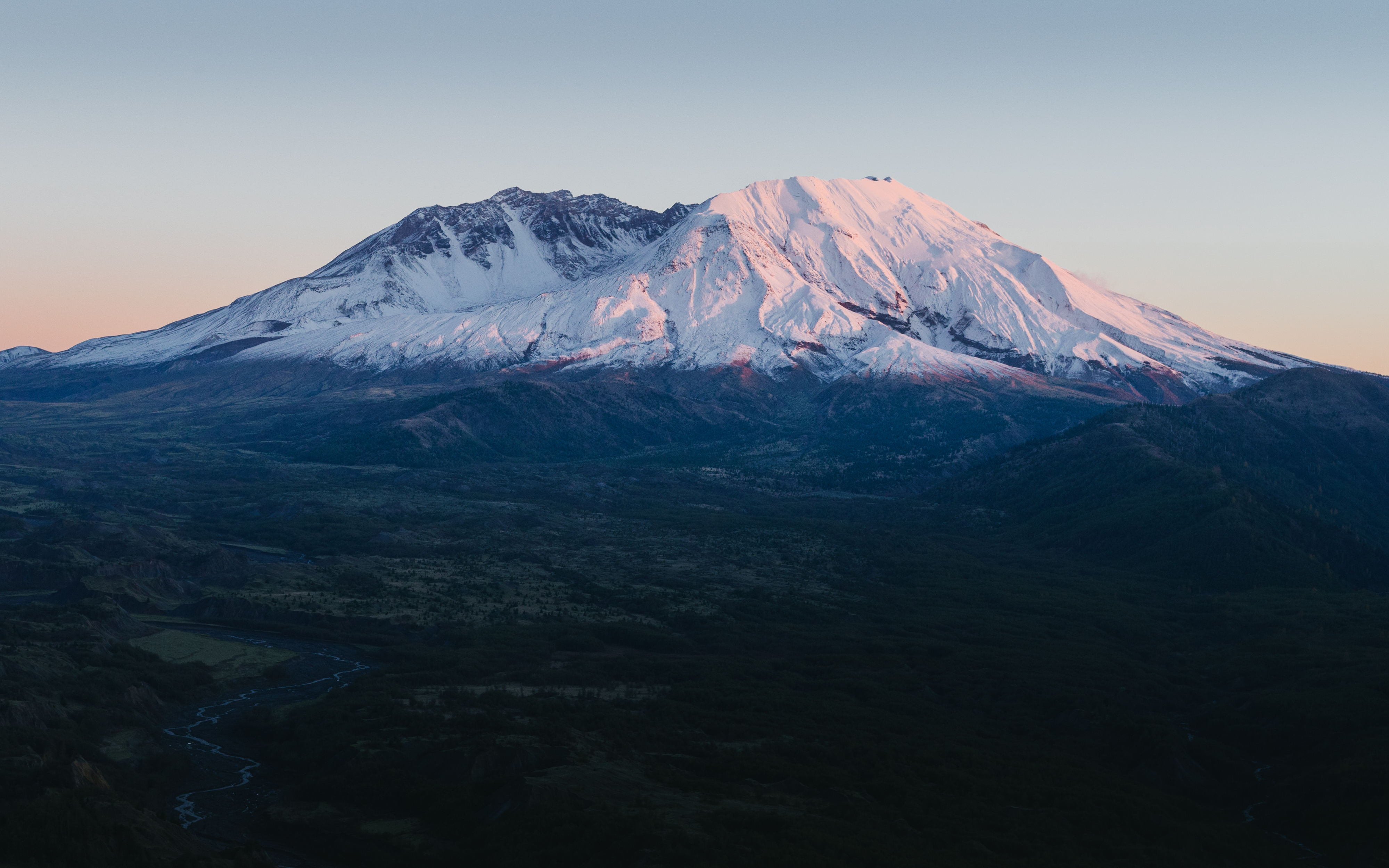 Multnomah Falls
The next stop along the road trip is Multnomah Falls, the tallest waterfall in Oregon. It's about a two-and-a-half-hour drive from Mount Saint Helens and is located east of Portland. You'll have the option to stop in Portland for the night and make the quick thirty-minute drive in the morning if you'd rather savor the journey.
When you arrive, you'll be presented with the stunning two-tier waterfall with a vertical drop of 620 feet. Follow a short foot trail up to the bridge, where you'll get a close-up view of the upper falls, with the option to continue to the top of the falls for a spectacular view of the Columbia River Gorge.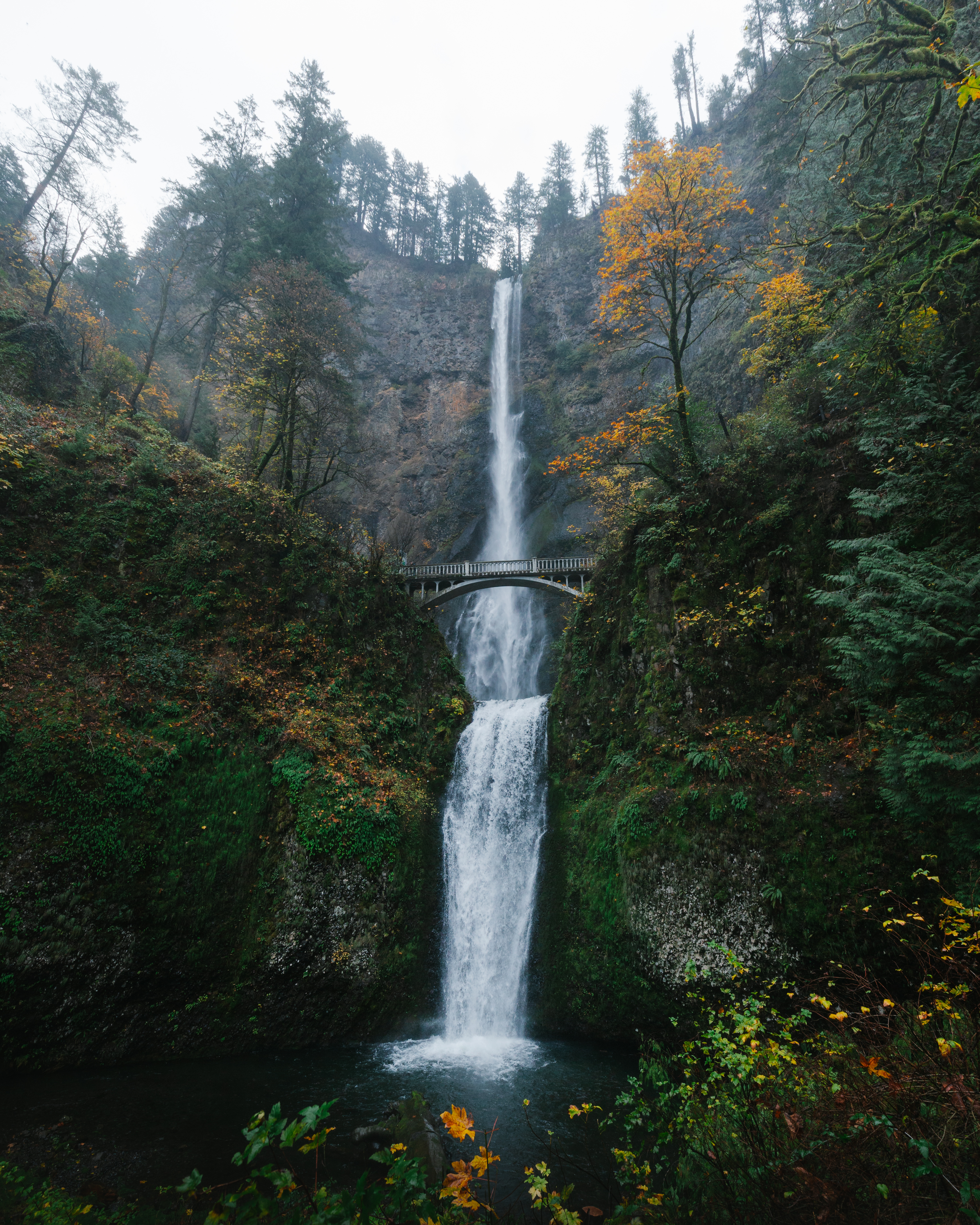 While in the area, make sure to check out these additional waterfalls:
Latourell Falls: One of the most photogenic waterfalls in the gorge with a single 224-foot plunge over an undercut amphitheater of basalt columns. Your eyes will be drawn to the bright yellowish-green lichen around the waterfall, contrasting with the dark basalt walls.
Wahclella Falls: The most visible part of this formation is the lower falls that roar out of a narrow gorge. A combination of the massive plunge pool, green moss, and dark basalt rocks make this waterfall quite picturesque.
Willamette National Forest
Just a few hours away from Portland, Willamette National Forest is home to countless waterfalls. My personal favorite is Koosah Falls, which is much smaller than Multnomah Falls but equally as beautiful with the vibrant blue water of the McKenzie. Be sure to make the short journey over to Sahalie Falls; this can be done as a full loop trail with Koosah Falls, or you can hop in your car and drive over. Another noteworthy spot is Tamolitch Falls (Blue Pool). Although it may seem enticing to go for a swim, it's considered quite dangerous as the water sits at a chilly thirty-eight degrees Fahrenheit. Even microorganisms can't survive at that temperature.
Tip: If you're looking for good food and coffee during your visit, head over to Sisters Coffee Company, located in the quirky town of Sisters, which is also a great option for an overnight stay.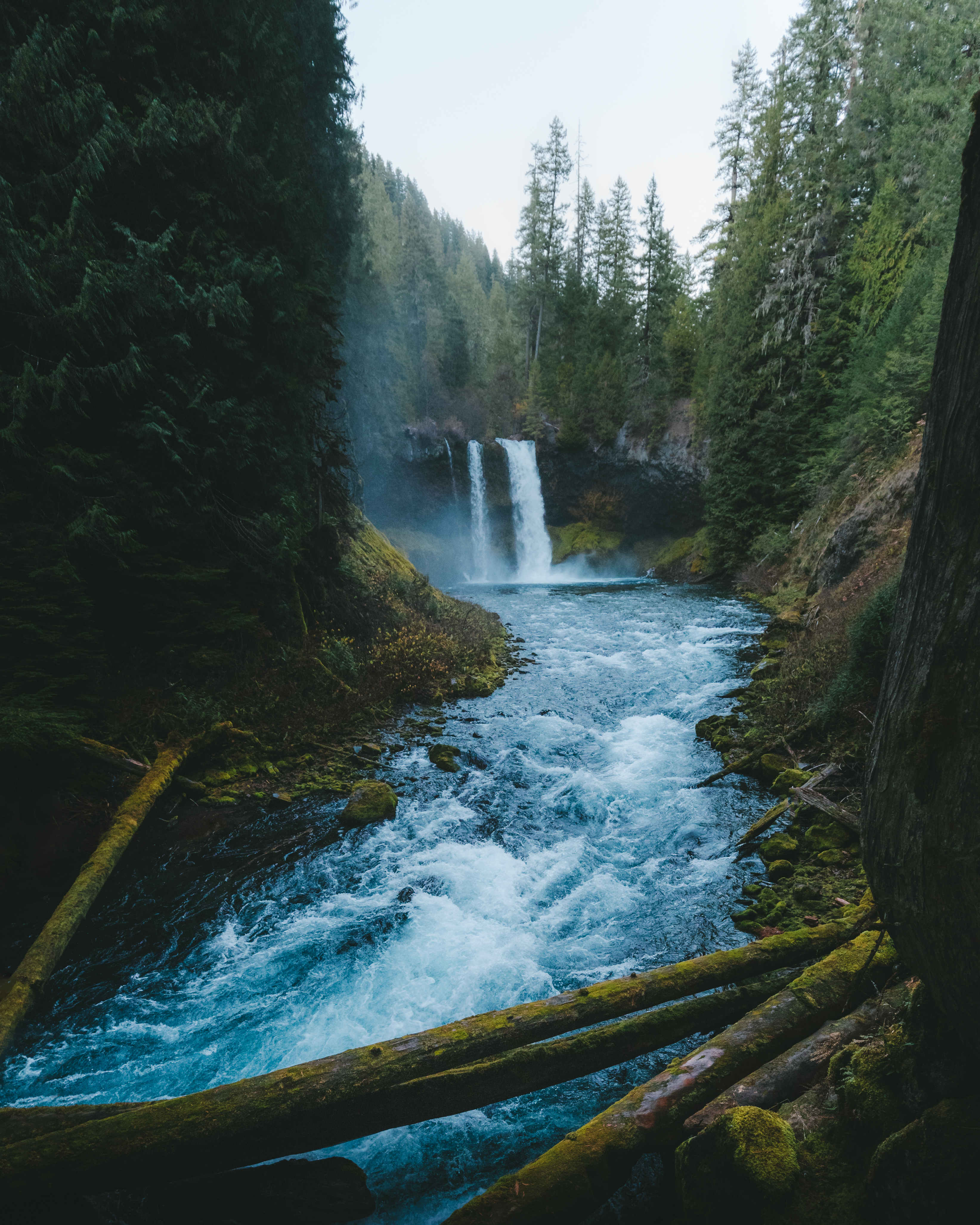 Samuel H. Boardman State Scenic Corridor
Now that you've seen at least a half dozen waterfalls, it's time to make your way to the coast. This will be one of the longer driving days, as it's a five-and-a-half-hour drive to reach Samuel H. Boardman State Scenic Corridor. The great part about this drive is that you can break it up into two days. Coos Bay and Bandon are two coastal cities that are great options to grab a bite to eat or spend a night. Once you've made it to Samuel H. Boardman, there are endless viewpoints along the twelve miles of coastline. My favorites are Natural Bridges and Secret Beach. The sea stacks here are one surreal sight!
Tip: If you have time, I recommend catching the sunset at Secret Beach, followed by the sunrise at Natural Bridge for the best viewing conditions.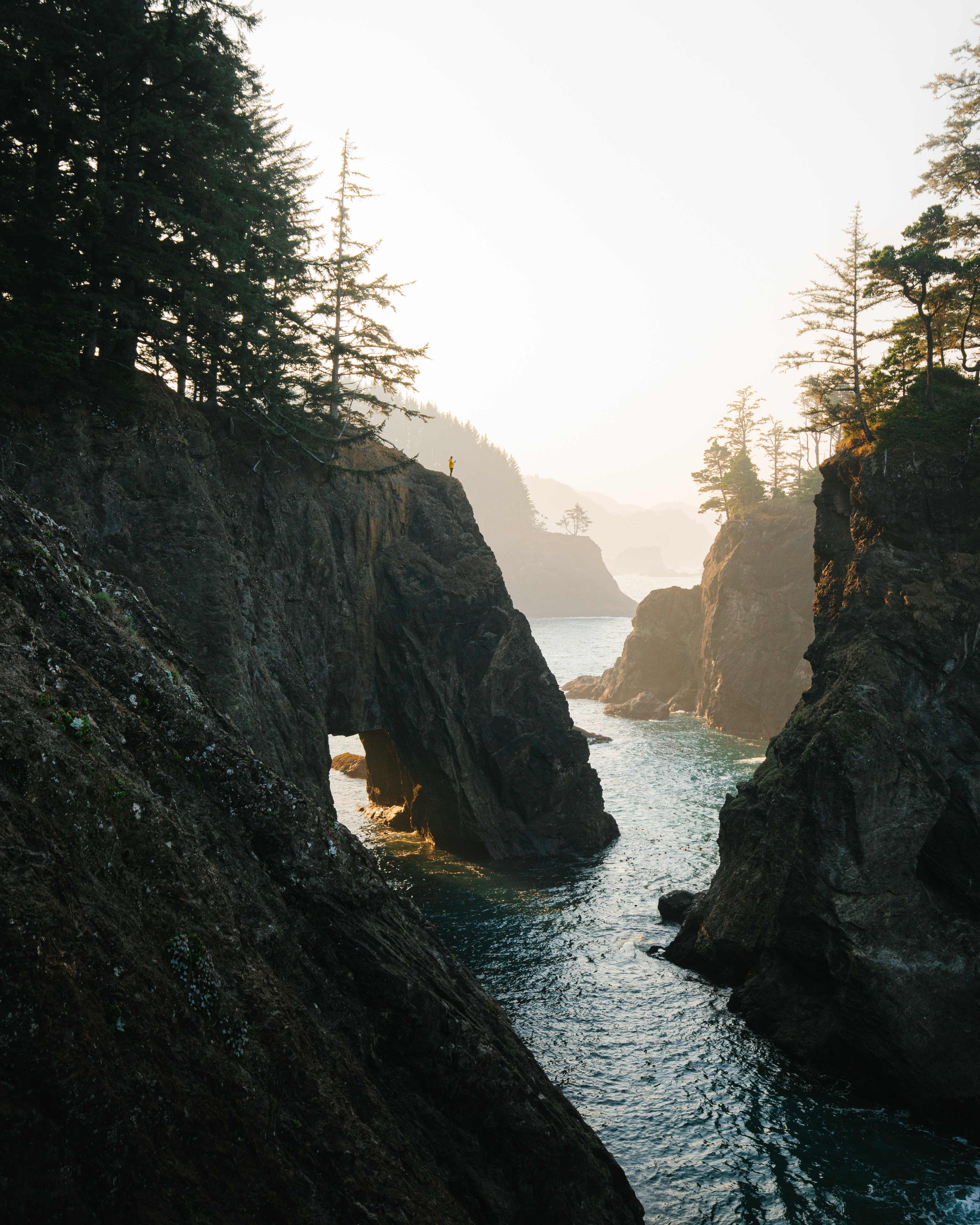 John Day Fossil Beds National Monument
The road trip is coming to a close, and our last spot along the route is John Day Fossil Beds National Monument. It's quite the drive from Samuel H. Boardman State Scenic Corridor, but it's one of the most unique landscapes you'll see. Known for the yellow, gold, and red-colored stratifications, the landscape looks like something out of a sci-fi movie. The different soil band colors represent changes in climate as the land was formed over millions of years. The red soil represents a period of warm, tropical climates, while the yellows are from a cooler and drier period.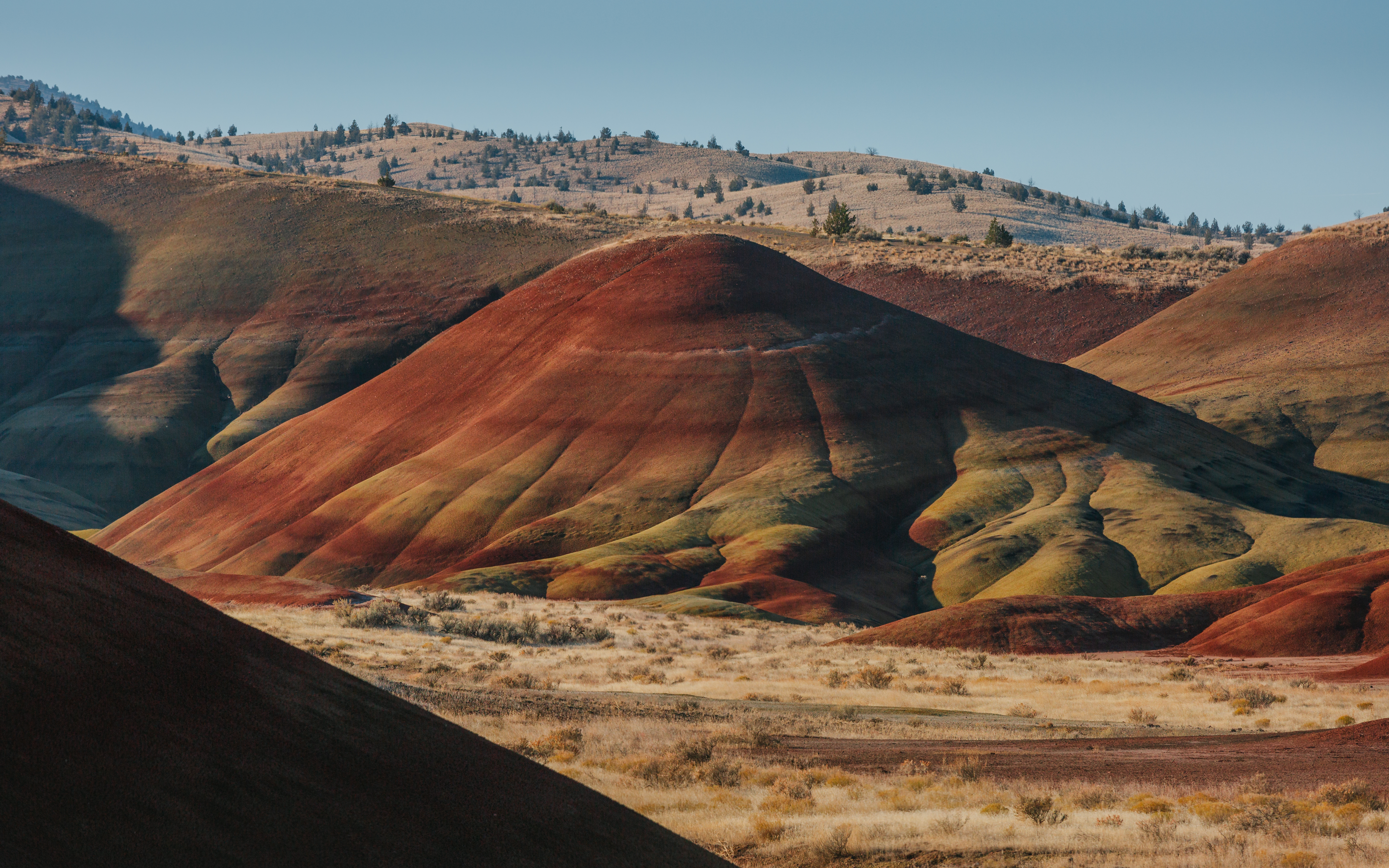 While in the area, there are three trails I would recommend:
Painted Hill Cove Trail: A short boardwalk trail that gets you up close to the red bentonite rock.
Leaf Hill Trail: A short loop trail that has several fossil-viewing exhibits along the way.
Painted Hills Overlook Trail: Because the hills themselves are off-limits to walk on, this ridge trail offers great views of the colorful hills.
Now, you've probably realized that there is a lot to see in Oregon. After making many trips to the state over the years, these locations represent some of my favorite spots—but be sure to make it your own adventure! Take it slow and enjoy all the beauty that Oregon has to offer.