We can't wait to travel again. Where to? Several of our writers and editors share their top picks.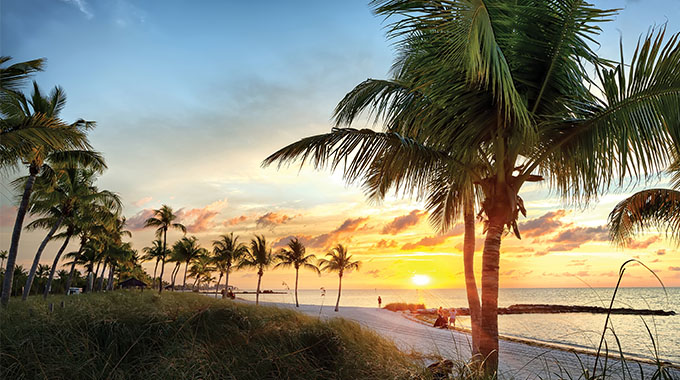 I've visited Key West annually for years—except, sadly, for this past year. I've felt unmoored and can't wait to return. I want to hit the eccentrically decorated dive bar (whose name I've been sworn to keep secret) to sing karaoke with friends—I've promised them that next time I'll do my favorite Gorillaz song. But mostly, I can't wait to wander. I miss long strolls around Old Town's serene side streets, with their historic cottages and free-roaming chickens. And I'm eager to amble through Duval Street's buzzing crowds and crooning buskers.
I always end up at a particular bench on the waterfront promenade by the Custom House, overlooking a tiny marina. It's a middle ground between the calm and bustle. There, in the lazy moments of late afternoon, the boats rock gently, the world feels right, and the sea stretches out forever. —Doug Mack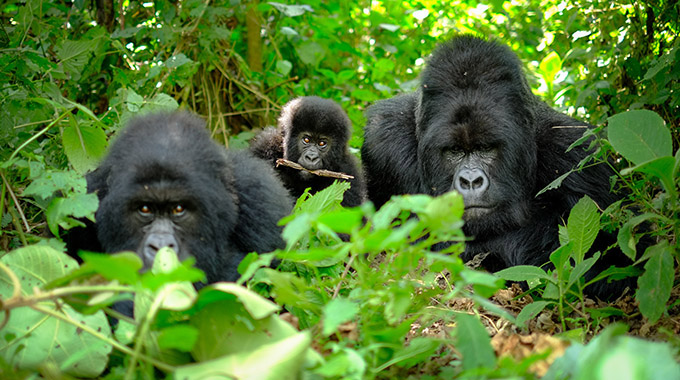 I've been dreaming about going gorilla tracking in Rwanda again. In Volcanoes National Park, you can take a guided trek up a hillside to gawk at one of 12 wild gorilla troops. The tour isn't cheap, but spending an hour or so mere feet from a silverback will stay with you forever. For me, the most goose bump–inducing moment came when I first laid eyes on a dozen or so apes: Male and female, young and old, they were calmly and gracefully going about their lives. —David Farley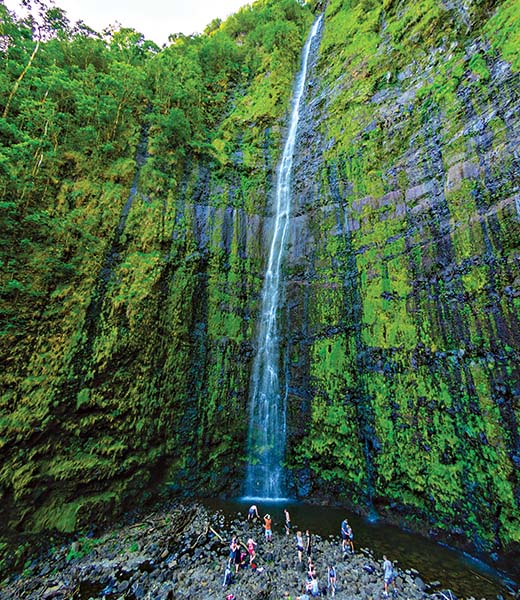 In the Aloha State, it sometimes seems as though every road leads to some enchanting or sacred place: an ancient fishpond, a snorkeling cove, or a lush rain forest. To cover all of Hawai'i's greatest hits, I suggest heading out on Maui's legendary Hāna Highway. The twisting, two-lane (and oftentimes one-lane) road is a slow-motion thrill ride of a drive along coastal cliffs and through sultry jungle.
The last time I made the trip, I stopped to wander through a grove of rainbow eucalyptus trees, to explore a lava tube, to swim at a black-sand beach, and to photograph a wall calendar's worth of waterfalls. For me, the ideal visit includes a couple of nights in Hāna, so you can emerge refreshed in the morning and beat the day-tripping crowds at the "seven sacred pools" of 'O'heo Gulch. Follow that by hiking the Pīpīwai Trail through a bamboo forest to 400-foot Waimoku Falls, and, in my mind at least, you've found your own tropical Hawaiian fantasy. —Brad Wright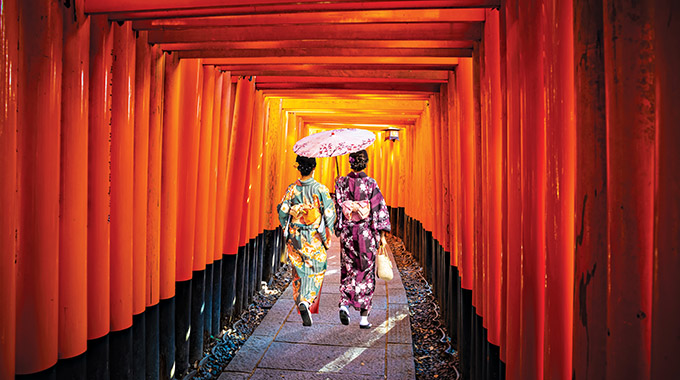 Motorcycling through Japan three years ago, I fell in love with the country's orderly neon-lit urban efficiency—especially Kyoto, where women in kimonos passed almost like a flurry of cherry blossoms between the vermilion torii of the Fushimi Inari shrine.
"Irasshaimase! Irasshaimase!" (Welcome! Welcome!) intoned the staff at my hotel when I arrived, before handing me a yukata (robe) and slippers. I long to return to soak again in a communal onsen, to savor traditional delicacies prepared with fastidious care, and to sleep on a futon and rice-filled pillow on a tatami floor. 
—Christopher P. Baker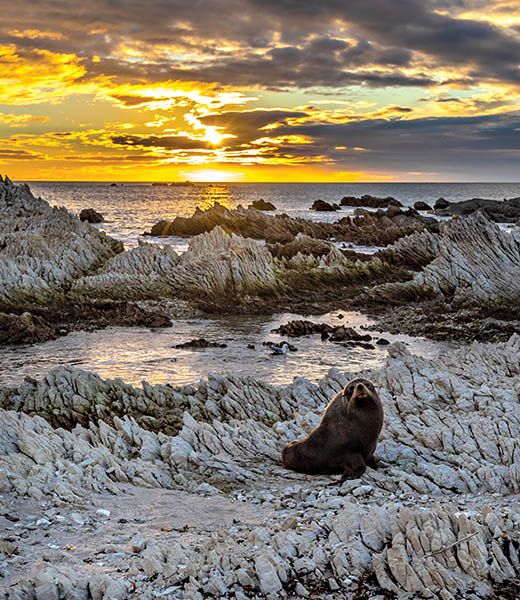 I've been thinking a lot about New Zealand lately, and particularly a beach town called Kaikoura. I'd spent a few days there early on during a visit and returned to savor the place one last time as my trip wound down.
I hiked to the peak of Mount Fyffe and stayed overnight in a hut partway up the mountain. Clouds had obscured my view of the town on my way up, but as the sky cleared that night, I emerged from the warm hut to peek at Kaikoura's dim lights dancing below, mirroring the twinkling stars above. I loved so much about New Zealand: watching clouds over the Southern Alps light up at sunset, and following hand-drawn maps to spectacular beaches at sunrise.
But I fell hardest for Kaikoura, a charming coastal town on the South Island with dark skies, glassy seas, and fur seal pups that play on the beach. I can't wait to get back. —Sivani Babu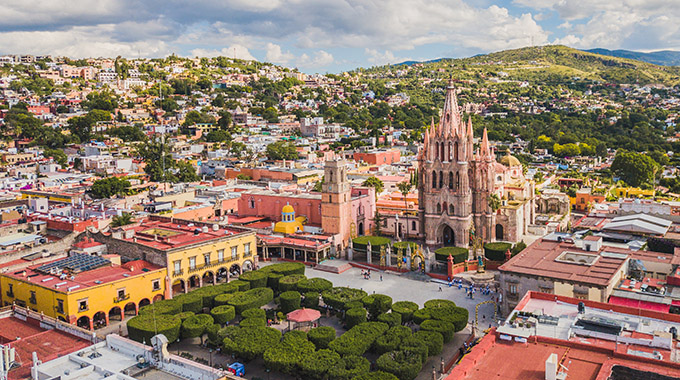 While I've had nothing but good times on Mexico's beaches, I'm partial to the country's interior. When I think of returning—and I do more often than I'd care to admit—I long to get back to towns like Tlaquepaque, where mariachis play corridos late into the night. I think about San Miguel de Allende, where a food cart near the main plaza turns out the most extraordinary tacos I've ever had, each a symphony of al pastor pork, sweet pineapple, hot sauce, and tortilla. And I'm eager to once again set foot in Oaxaca, the southern city famous for its Day of the Dead celebrations and rich, spice-laden cuisine.
When I finally get back there, I'm going to sit out under the stars, sip mescal, and dig into a tlayuda covered in queso fresco and mole negro. That, for me, will be a kind of post-pandemic perfection. —Jim Benning
[Read about travel writer Jeff Greenwald's return to Oaxaca in search of a girl from his past.]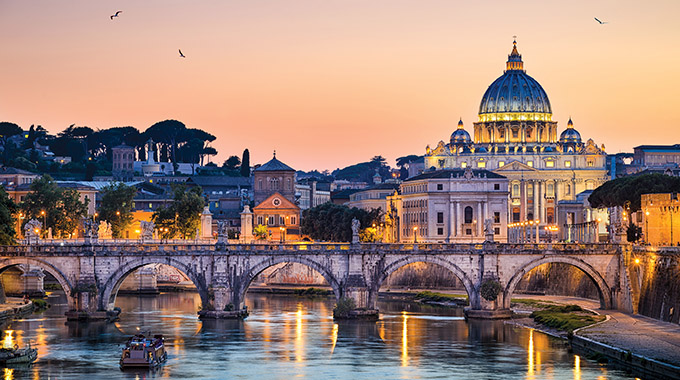 I miss so much about Italy, but especially the food. When I land in Rome, I head straight to Da Enzo al 29, a salt-of-the-earth trattoria in the city's Trastevere district, for rigatoni alla carbonara. The perfectly cooked al dente rigatoni smothered in a creamy sauce of runny egg yolks and parmigiana, dotted with grated pepper, and spiked with unctuous guanciale, is a ticket straight to heaven. —David Farley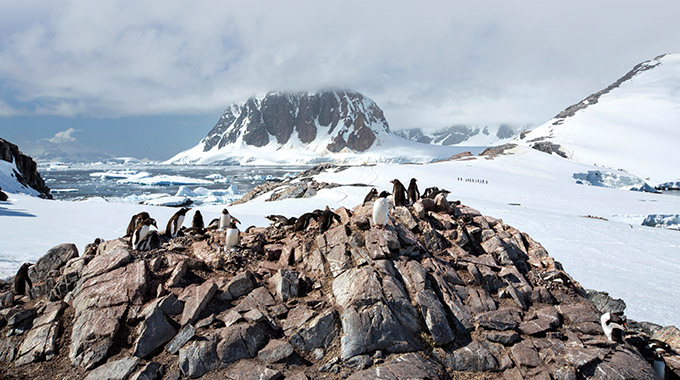 After a four-day sail from Ushuaia, Argentina, I stood atop an icy hill at Port Charcot, Antarctica, and gazed out at the cold sea. In the shallow waters below, dozens of icebergs, some several stories tall, had run aground. Trapped, they stood like towering sculptures in a windswept museum.
Yes, I also marveled at curious penguin chicks and smiling Weddell seals during my visit. But most captivating was the ice, with its seemingly infinite shades of blue. I've never loved a place more, so it's little surprise that these days, when I dream of traveling again, I most often dream of Antarctica and its iceberg-studded sea. —S.B.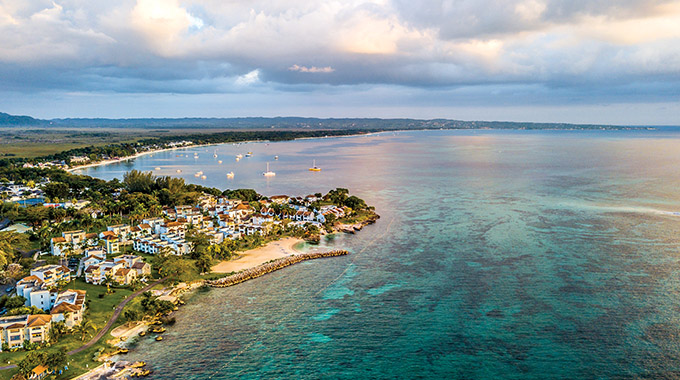 I first arrived in Negril four decades ago. Back then, for only a buck a night, I slept in a Rastafarian's hut, aided in slumber by the cheeping of geckos in the thatched eaves.
Today, the rootsy, laid-back beach haven, with its 7-mile ribbon of sugar-white sand and spectacular sunsets, is renowned for its all-inclusive resorts—perfect counterpoints to luxurious Georgian Great House hotels for which Jamaica is also acclaimed.
I miss the islanders' lilting patois, the reggae riffs, the sensuous whisper of waves, and the trade winds teasing the palms. I can't wait to get back. —C.P.B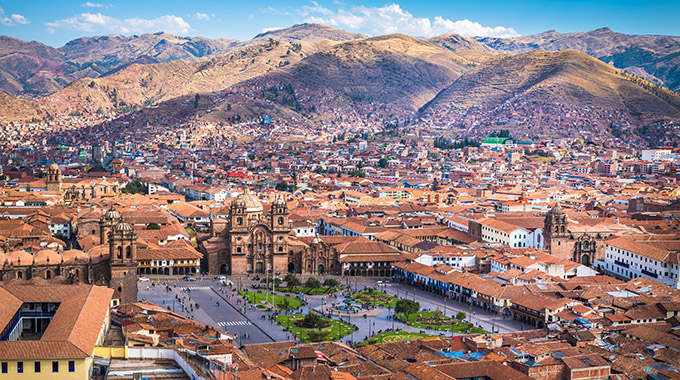 The Incan ruins of Machu Picchu get all of the ink and attention, but when I think about returning to Peru, I dream first of Cusco, the vibrant city over 11,000 feet up in the Andes. From the seaside capital of Lima, a flight carries you over the mountains into this cool, misty, ancient world. Once there, in the one-time center of the Inca Empire, you're greeted with steaming cups of coca leaf tea to counteract the effects of the altitude.
Then it's up to you to roam Cusco's cobblestone alleyways and sprawling plazas, to soak in the haunting Andean pan flute music, and to dine on regional specialties such as choclo, the Peruvian corn with giant kernels, or papa a la huancaina, an appetizer of boiled potatoes served in a delicious creamy sauce.
Of course, you'll want to visit the Sacred Valley of the Incas and Machu Picchu while in the region, but if you're anything like me, you'll also fall for this soulful city. —J.B.
Read more: Jim Benning travels to the Sacred Valley of the Incas.
Jim Benning and Brad Wright are editors at AAA Explorer. Sivani Babu, Doug Mack, Christopher P. Baker, and David Farley are contributing writers.
AAA Travel Alert: Many travel destinations have implemented COVID-19–related restrictions. Before making travel plans, check to see if hotels, attractions, cruise lines, tour operators, restaurants, and local authorities have issued health and safety-related restrictions or entry requirements. The local tourism board is a good resource for updated information.