Westways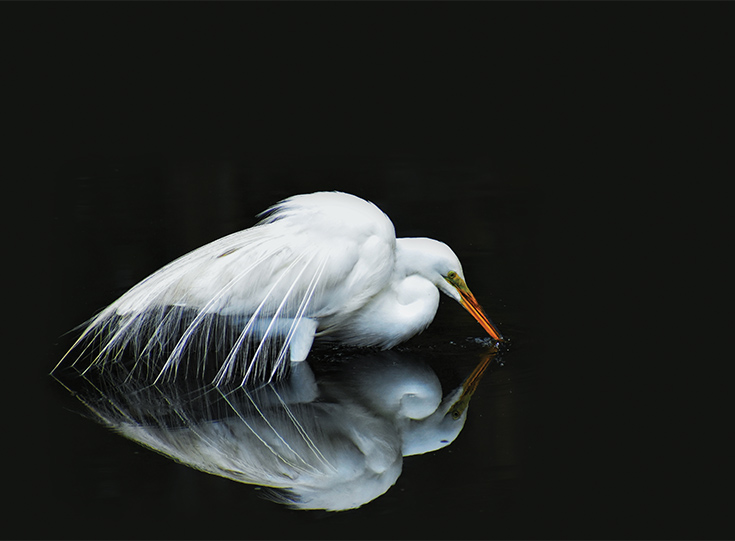 Finding Beauty: Winners of our 2021 Photo Contest
The pandemic upended our lives, but that didn't stop AAA members from submitting more than 2,600 entries to our 2021 Westways Photo Contest. The result is another gorgeous, timeless collection in our winner's circle.
A return visit to Florence allows a writer to try things her younger self had only dreamed of doing. 
A cross-country rail journey provides ample time for reflection, conversation, and observation.
The new Academy Museum of Motion Pictures is just one reason why it's a good time to visit L.A.'s Miracle Mile. 
A writer's passion for paddle tennis (a.k.a. "Venice tennis") blooms anew during the pandemic. 
Westways food critics review restaurants around Southern California.
San Diegans take their fish tacos very seriously. Here are three great places to try them.
Here's what you should know about extended warranties, gap insurance, and other car dealer add-ons. 
Construction costs are going up. Do you have enough insurance coverage to rebuild your home?
A Perfect Santa Ynez Valley Weekend
Savor crisp nights and spectacular eats in the friendly towns of Ballard, Buellton, Los Alamos, Los Olivos, Santa Ynez, and Solvang.
Westways' restaurant critics review a year's worth of meals and reveal their favorite places to eat in 2021.
10 Charming Central Coast Towns
Easily accessible yet a world away from clogged freeways, California's Central Coast is a haven for stressed-out souls.
This neighborhood between hip Los Feliz and family-oriented Glendale is where inventive restaurants and cool boutiques coexist with dry cleaners and fortune-telling joints. 
Like so many locales along the historic "Mother Road," Upland is flush with fun places to discover.
Check out our 10 picks to explore in Leimert Park, which was once dubbed "Black Greenwich Village.
This authentic old-west village in the heart of Santa Barbara's wine country offers a taste of history, adventure, and farm-to-table delights. 
A Dog-Friendly Escape to June Lake
The alpine village in California's Eastern Sierra is an ideal setting for a low-key, dog-friendly vacay. Check out these pet-friendly things to do in and around the June Lake Loop.
California's National Scenic Byways
Pack up the car and hit the road. Here's a snapshot of California's eight national scenic byways—where the journey is the destination.
Joshua Tree National Park Hikes
To help you explore this fascinating Southern California national park, here's a list of day hikes—from easy walks to more difficult treks.
A camping weekend on a Central Coast apple farm resets a couple's outlook on life. 
From flaming lava to snowcapped glaciers, this island's natural wonders are awe-inspiring.
Can parents and their 13-year-old make it up Japan's tallest mountain?
Our guide will help you choose the right tropical vacation spot for you.
Reasons to Visit Europe Now
Reason No. 1? You may find some deals. 
Scrumptious Egg Sandwiches
Finally, the nutritious egg gets a starring role.
Our roundup of restaurants worth a visit all over Southern California.
Westways' restaurant critics' favorite takeout spots. 
Some Japanese eateries have devised inventive ways for you to enjoy a piping-hot bowl of ramen at home.
AAA's Southern California restaurant critics share easy-to-follow recipes from their favorite restaurants.
Try New Hampshire food blogger Sarah Kenney's recipe for warm, gooey cinnamon rolls.
Talking Tacos With Danny Trejo
The SoCal native, tough-guy actor, and taco titan shares stories and tasty recipes that you'll love. 
4 Fantastic Holiday Cookie Recipes
Freshen up your holiday baking routine with homemade treats shared by New Hampshire inns.
Owner's Manual Essentials
Reading your car's owner's manual will save you time, frustration, and money.
Prevent Catalytic Converter Theft
Catalytic converter theft has become epidemic. Here's how to protect your car.
Why Use Synthetic Motor Oil?
It protects engines better than conventional oil for all cars—older ones included. Here are its other benefits.
Car Safety Kit Essentials
Keeping certain items in an emergency kit could help you get back on the road quickly, or keep you comfortable and safe until a AAA truck arrives.
Good looks that beckon the great outdoors.
Off-road capability to match its rugged image.
A blast to drive, but short on range.
The least-known, most-fun sport sedan on the road.
Assessing Your Insurance Needs
A life insurance needs analysis is a first step toward peace of mind.
Clutter Cures for Every Room
Here are some tips from Kati Wadsworth, who loves organizing homes. 
Are You Covered for a Natural Disaster?
Disaster-related can vary depending on your location and the type of home you own. 
Watch Out for Porch Pirates
These steps will prevent the theft of packages from your porch.