Stunning landscapes, wildlife encounters, and fresh seafood highlight the drive on some of the Last Frontier's most scenic highways.
The first we-have-to-pull-over-the-Alaska-scenery-is-so-spectacular moment came early on Day One of our Alaska road trip. We were driving south on the Kenai Peninsula's Seward Highway, and we stopped at Beluga Point (at Milepost 16.7 from Anchorage), named for the whales that pass by here.
My wife, Vani, and I scampered down to the mudflat shoreline, taking in a sweeping view of the Turnagain Arm waterway framed by majestic mountains in Chugach State Park. We wore down our cell phones taking photos and videos before returning to the road. Two miles later we stopped again, after seeing our first bald eagle sitting in a tree. At yet another spot, we admired swans swimming at an inlet. "Every turnout is so stunning," Vani said. 
As we continued south on the Seward Highway, glaciers came into view and we gave up comparing the Alaskan landscape with other places we've seen. Nothing matched the scale of its raw beauty. And this was just Day One.
Alaska is so immense—it could hold our 22 smallest states—that exploring it in a week on our own seemed daunting at first. Vani and I prefer crafting our own trips rather than joining tours, and we knew we wanted to travel by car, so we decided to chart an eight-day road trip. Even then, we covered only a sliver of this vast state. Our itinerary: Fly into Anchorage and pick up a rental car, drive south to Seward, drive back north to Denali National Park, and end up back in Anchorage. 
For each day, we plotted activities, meals, and stays that gave us a good feel for the landscape, the wildlife, and the culture.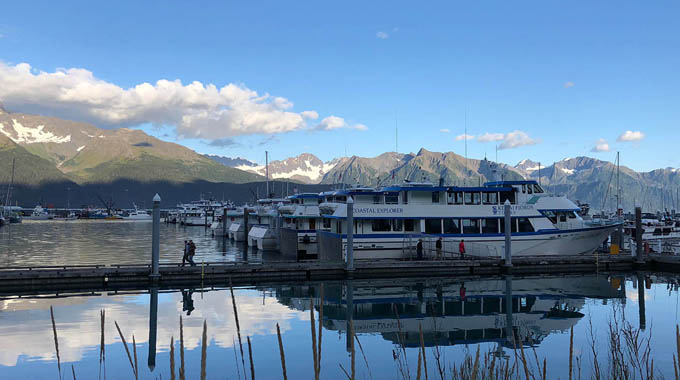 Day 1

Eat: At Ray's Waterfront, a 5-minute drive from downtown Seward, we gobbled jumbo oysters, Kodiak Island scallops, and halibut while enjoying the marina's views. 
Stay: At the Best Western Plus Edgewater Hotel in Seward, a clerk advised us there was no smoking and "no fish processing" allowed. Apparently, a previous guest had dumped a halibut into a bathtub, carved it up, and put pieces of it in plastic bags that leaked out of the fridge and ruined carpets. Our carpet was fine; the lovely bay view was even better.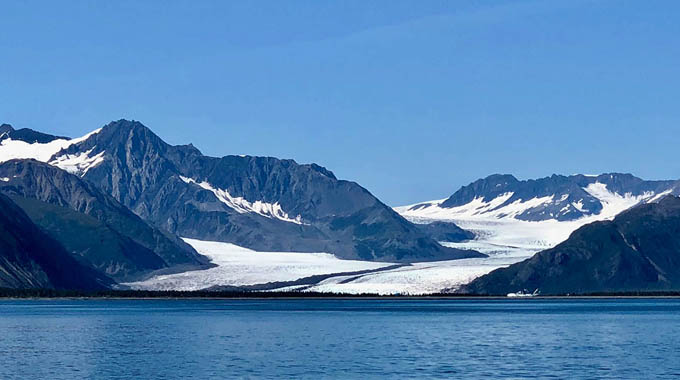 Day 2
Our big Seward adventure was the Kenai Fjords Tours 4½-hour wildlife cruise ($112 per person) around Resurrection Bay. Photographers hurried to the handrail when we pulled alongside a sea otter that was relaxing belly up. Our guide pointed out sea lions, jumping salmon, bald eagles, cormorants, and puffins. After a pleasant buffet-style lunch at Fox Island, we still had time for a stroll on the rocky beach littered with lion's mane jellyfish. 
On our return leg, we sailed west to take in the brilliant whiteness of the Harding Icefield in Kenai Fjords National Park. Even from a distance, the glimpse of this raw glacial landscape, which covers more than 700 square miles, lured many passengers to the guardrails. They steadied themselves against a brisk headwind so they could add another memory into their cell phones.
As we entered Seward's harbor, the full-bodied smell of seafood cooking at restaurants ashore wafted out to the ship, while salmon were jumping in the bay and a row of fishermen were casting their lines along the breakwater.  
Eat: Cruise-weary, we walked two blocks from our hotel to Seward Brewing Company and enjoyed fish tacos, halibut curry, and a flight of beer. 
Stay: It was still bright out when we went to bed at the Best Western, but we slept well, aided by the heavy blackout curtains—a must during Alaska's late sunsets in spring and summer.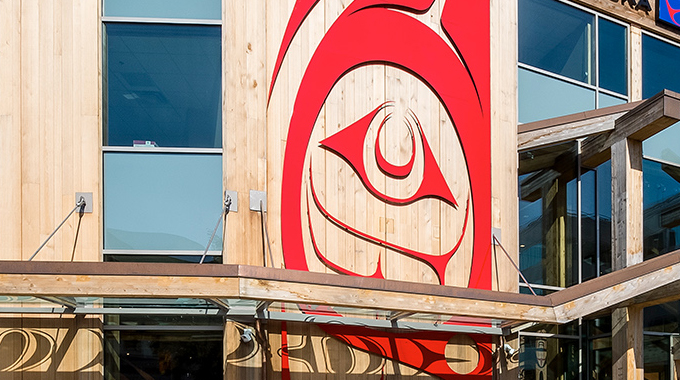 Day 3
We closed our Seward stay that morning by visiting the Alaska SeaLife Center, where we were mesmerized by a flock of puffins splattering in a pool as staffers scrubbed the aviary rocks. 
Heading back north on Seward Highway, we found an isolated lunch spot at Upper Trail Lake (Mile 32 from Seward), but we only nibbled on our picnic snacks because the symphony of lake, forest, mountain ridges, distant snow, and blue sky—all reflected on the water—proved too much of a distraction.  
Hunting is popular in Alaska, and we got a taste of it at Indian Valley Meats (off Mile 104), where locals bring game for processing. Next to the storefront is a garage with a sign that reads: "Full Carcass Drop-off." Inside, I tried every available sample; my favorite was the chewy, spicy reindeer summer sausage. I ended up buying reindeer, elk, venison, and salmon jerky. 
In late afternoon we reached Anchorage, and though tired, set out for a downtown walk. Anchorage (pop. 294,356) is the state's biggest city, but has relatively few high-rises and a smaller-city feel. 
We posed for a photo in front of a pair of huge totems, then followed a crowd into the nearby 49th State Brewing Company, a lively brewpub with rooftop views of the waterfront. A framed U.S. flag with seven rows of seven stars, marking Alaska's entry as our 49th state in 1959, caught my eye. That flag is a rarity because Hawaii became our 50th state just eight months later. 
[Read about Barry's quest to visit all 50 states.]
Eat: We were still in a seafood mood when we went to Simon and Seafort's, a popular downtown restaurant. At our table overlooking the harbor, with the late-summer sunset on the horizon, we ate Alaskan rockfish and scallops with king crab risotto. 
Stay: Our 18th-floor room at the luxurious Hotel Captain Cook presented a blanket view of mountains and the downtown, plus sounds of railroad cars and small seaplanes. We liked the place so much that we canceled another hotel reservation so we could stay here again when we returned four days later.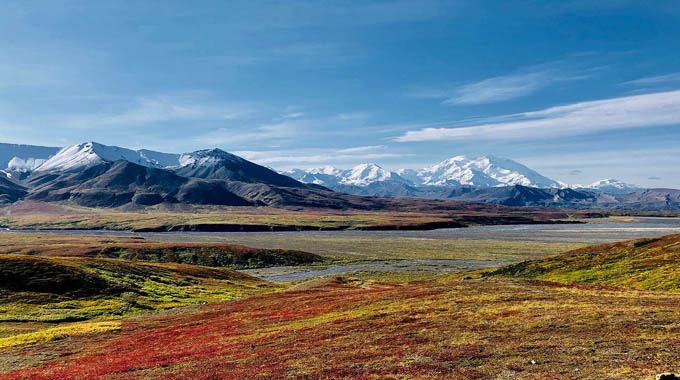 Day 4
Driving north on George Parks Highway, we headed for Denali National Park and Preserve with one wish: to see Denali (formerly called Mount McKinley), the continent's highest peak at 20,310 feet. We weren't counting on it, though, because summer clouds blot it out 75 percent of the time. 
At Mile 118 from Anchorage, we got our first sighting of the ragged, snowcapped mountain through our windshield. We stood in the weeds next to the highway taking zoom pictures as trucks roared past. Back inside the car, we high-fived to celebrate. 
This was mostly a driving day to get near the park, but at Mile 142 we had a wildlife encounter when we noticed an animal parked in the middle of the highway and blocking our way. Was it a baby bear? It turned out to be a plump porcupine, and only after another car approached did it waddle off.
Eat: At Mile 238, just north of the park entrance, we explored the Denali Princess Wilderness Lodge complex. We didn't have a dinner reservation and it was rush hour at the two primary restaurants, but we were able to snag a table at the noisy Grizzly Burger, where we had a so-so burger and seafood mac-and-cheese. 
Stay: After a fatiguing six-hour journey from Anchorage, we arrived at the Denali Grizzly Bear Resort (Mile 231), six miles south of the park entrance. Our cramped room overlooked the roaring, glacier-fed Nenana River.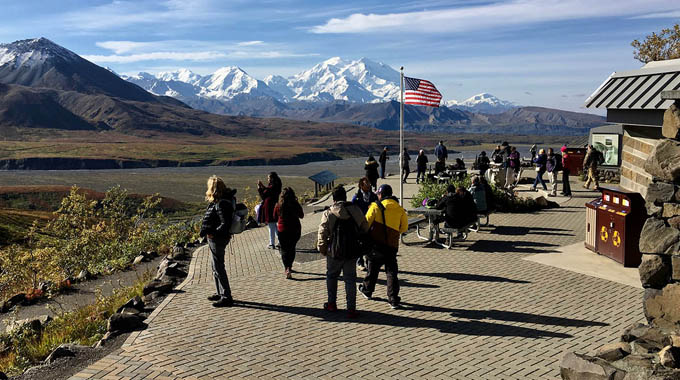 Day 5 
Driving is restricted inside the park, so we bought tickets ($50 per person) for an eight-hour, round-trip shuttle bus to the Eielson Visitors Center, 66 miles into the wilderness. 
The chatter at the bus depot sounded like the United Nations, with visitors from Europe, Asia, and Australia lining up. Rain was falling steadily when we departed at 8 a.m. in an aged green bus, with just four empty seats. Our driver, Judy, a chatty park veteran, instructed us to yell, "Stop" when we saw something. 
At 8:55 a.m. somebody hollered, "Stop! Bear at 10 o'clock!" Sure enough, we spotted a grizzly, munching berries. Big camera lenses turned left. Ten minutes later we saw another grizzly; we counted 14 that day. At another stop, with binoculars, eight white Dall sheep came into focus.
The lone, narrow park road is partly paved, and its cliff-side curves are breathtaking. A Japanese tourist with a mountain bike, a backpack, and camera gear hailed the bus and climbed on. 
The sky cleared, and after a rest stop we ascended to a ridge. Judy excitedly warned, "Here it comes!" And, there it was: Denali, its south peak postcard-perfect. Judy parked by a curve and announced we had five minutes. Everybody poured out, cell phones and cameras pointed at Denali. The woman who snapped our photo said she'd driven all the way from Texas.
Our bus stop at the visitors center lasted only 30 minutes. But the weather is this clear only 10 percent of the time, so we put our names on a wait list for another ride and went hiking. 
The panorama was hypnotic: the Denali peak only 33 miles away, a string of snowy summits to the south, a broad valley below us. The only sounds came from the wind and plump Arctic ground squirrels in the grass.
On the return bus, two couples asked the driver to stop so they could exit and go hiking. Around the next bend, we spotted three grizzlies 250 yards across a streambed. I thought about the hikers and what they'd think when they saw the bears. 
By the end of the marathon ride, the bus was quiet, and several passengers were napping in their seats. 
Eat: To celebrate our Denali luck, we drove north to Healy (pop. 1,021) to the 49th State Brewing pub (Mile 249). Outside is a battered bus used in the 2007 film Into the Wild, which told the true story of Chris McCandless, who hiked from Healy into bush country to live off the land but died four months later in a deserted bus. Inside the pub, underneath a chandelier of antlers, Vani devoured a half-pound yak burger. 
Stay: Back at the Denali Grizzly Bear Resort, we enjoyed the sounds of an Alaska Railroad train across the river as it headed south.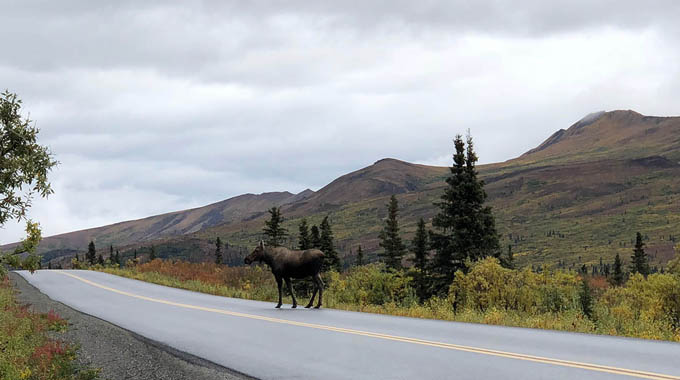 Day 6
In summer, private vehicles can drive 15 miles into Denali National Park, so we did that. At a creek-bed stop, I was alarmed to see Vani standing 50 feet from a moose who'd silently emerged onto the road. I didn't know whether to wave or yell, so I did both. The moose just stared at us, then sauntered into the bush.
Our drive concluded at Savage River. We hiked 2 miles along a trail, noting the bear-warning signs, as rain fell and temperatures dipped into the 40s. Later at the park's main visitors center, I learned 250 grizzlies live in the park and the last grizzly-related fatality came in 2012. I half-jokingly asked a ranger if a bear were to charge me should I wait till it was 10 feet away before firing bear spray. Nope, the ranger said, ideal spraying distance is 3 feet.
Eat: Dinner was at 229 Parks Restaurant and Tavern (Mile 229.7), a farm-to-table oasis of fine dining. After finishing king crab with cucumbers, ginger halibut with lobster glaze, reindeer ragu, and roasted fruit tart, we pronounced this the best meal on our trip. 
Stay: In our room at the Denali Grizzly Bear Resort, I was amused, as always, by the outdated poster with "Mount McKinley" printed on it.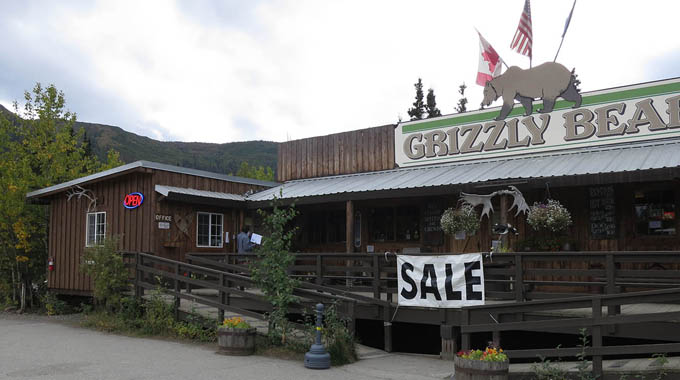 Day 7
Heading south to Anchorage, we took a detour at Mile 138 from Denali for 14 miles on a scenic roadway until it dead-ended at Talkeetna (pop. 876), a long-ago trading post. We explored shops, lodgings, and the Denali Brewpub, while hearing air taxis take off nearby for Denali and the Alaska Railroad make a scheduled stop in town.
Eat: Back in Anchorage, dinner was at the Hotel Captain Cook's Crow's Nest on the 20th floor, and our table overlooked the Cook Inlet. We were lulled by the view, the seafood was delicate, and the long sunset gave us a show. 
Stay: We felt at home handing over our rental car keys to the hat-topped valet at the Hotel Captain Cook. And the thoughtful staff gave us the same room on the 18th floor.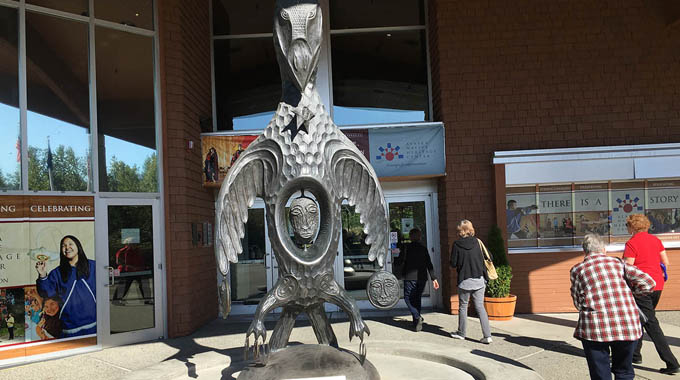 Day 8
A spirited lunchtime concert entertained us at the Alaska Native Heritage Center in Anchorage (North Muldoon Road exit off the Glenn Highway), where students wearing tribal clothes played traditional instruments and performed native songs.
Next, we drove to check out the trails at Earthquake Park (Northern Lights Boulevard) along the bay. The 1964 Alaska earthquake hit a magnitude of 9.2, and even nongeologists can discern that the park's steep bluff is the result of an 8,000-foot-wide, quake-induced landslide.
Eat: We hurried to make our reservation at Marx Bros. Café, a downtown restaurant in a converted house and a local institution since 1979. We savored salmon and the café's signature dish, macadamia-crusted halibut and, no surprise, talked about what we could see on our next visit. 
Barry Stavro worked as a journalist for four decades, including 30 years at the Los Angeles Times.
Free Alaska and Anchorage/Fairbanks/Juneau maps are available at your local branch.

AAA Travel Alert: Many travel destinations have implemented COVID-19–related restrictions. Before making travel plans, check to see if hotels, attractions, cruise lines, tour operators, restaurants, and local authorities have issued health and safety-related restrictions or entry requirements. The local tourism board is a good resource for updated information.