AAA Life Insurance
Protect what matters most with AAA Life Insurance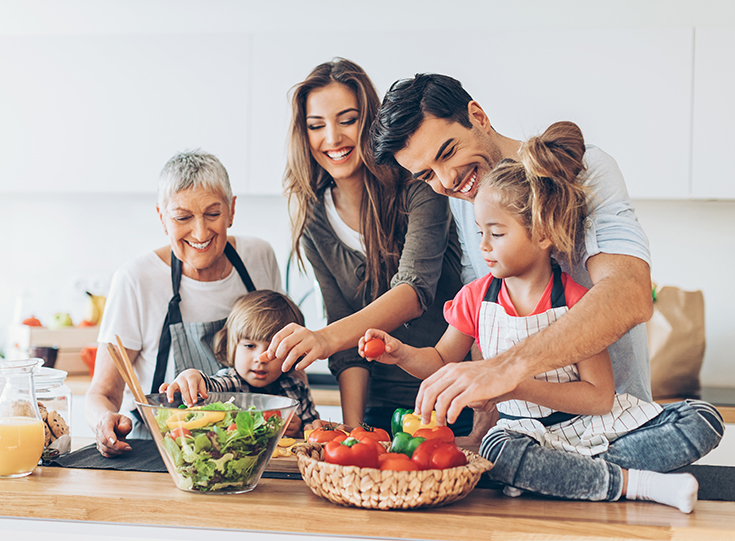 AAA offers an array of life insurance products to meet the needs of you and your family in every stage of life, all from a name you can trust.
Considerations when deciding how much life insurance you need
The coverage you pick depends on the expenses you expect your family to encounter.
What kind of life insurance is right for you?
Term Life Insurance
AAA offers 2 ways to buy Term Life, which can cover you for a specified number of years (the term) if the premiums are paid and kept current. Apply online with ExpressTerm or work with a AAA Life Insurance Specialist to develop a Traditional Term Life Insurance plan.
| | |
| --- | --- |
| ExpressTerm Life Insurance | Traditional Term Life Insurance |
| Apply online, no health screening for those who qualify | Apply with the help of a life insurance specialist |
| Term lengths: 10, 15, 20, and 30 years | Affordable coverage (may require medical exam) |
| Guaranteed level payments2 | Term lengths: 10, 15, 20, 25, and 30 years |
| 31-day money back guarantee | Coverage ranges from $100,000 to over $5 million |
| AAA members receive a 10% discount on policy premiums | 31-day money back guarantee |
ExpressTerm makes Term Life easy
It's never been so easy and convenient to apply for ExpressTerm Life Insurance through AAA's secure online application. Get a no-obligation quote, complete the application, and if approved, coverage could begin today.2
Traditional Term Life fits your needs & budget
Traditional Term Life Insurance may be a cost-effective way for those wanting coverage for 30 years or less, people looking to cover a mortgage or college education, young families on a budget, and others. AAA members save 10% on monthly premiums.
Traditional Term Life, 10-year level3

$500,000 coverage

Monthly rates for AAA members (super preferred, non-nicotine)

Age

Male

Female

20-25

$16.23

$15.05

26-35

$16.63

$15.44

40

$22.57

$20.59

45

$36.03

$31.68

50

$57.81

$43.16

55

$89.10

$65.34

60

$147.31

$96.23

65

$256.61

$158.79
Rates effective as of October 24, 2020
Lifetime insurance with rates that will never change
Whole Life Insurance builds cash value with locked-in rates that never change. With coverage ranging from $30,000 to $75,000, it can assist with final expenses and debts, supplement a Term Life Insurance policy, and provide additional income. There's no medical exam for those who qualify and AAA members save 10% on monthly premiums. 
Whole Life Insurance4


$30,000 coverage

Automatic monthly rates

(standard, non-nicotine)

Age

Male

Female

35

$47.42

$43.55

45

$64.34

$59.38

55

$91.43

$81.35

65

$141.68

$121.96
AAA member discounted rates effective as of July 3, 2019
A flexible life insurance policy that lasts a lifetime
Universal Life is permanent insurance that has a cash value accumulation feature that can provide funds for later-in-life needs.5 It is also an efficient way to leave proceeds to family or a favorite charity5 as the death benefit is generally not subject to income taxes. Universal Life may be right for people who want to earn a competitive interest rate on their premiums and those who need to cover education expenses, a mortgage, or supplement retirement benefits.
Annuities
AAA offers 2 kinds of annuities6 to help bring stability to your retirement plan. With the Guaranteed Income Annuity, you can transform some or all your funds into immediate regular payments designed to last a lifetime. With the Platinum Bonus Annuity®, you can earn interest on your retirement savings now and pay taxes later.
Guaranteed Income Annuity
A competitive payout rate
Fixed income that isn't subject to market fluctuations
A lump sum withdrawal can be taken for unexpected needs
Supplements retirement
Competitive interest rate and first-year bonus7
Maximize your earnings through the power of tax-deferral
Free withdrawal once per contract year, up to 10%
Comes with a 5-year term
Guaranteed Income Annuity8

How a $100,000 1-time sum of money could be turned into retirement income8

Age

Monthly payment you'll receive

Total payment you'll receive annually

Your payout rate for life

60

$356.32

$4,275.84

4.30%

65

$404.94

$4,859.28

4.90%

70

$471.55

$5,658.60

5.70%

75

$566.13

$6,793.56

6.80%
The payout rate is the income received each year as a percentage of your initial premium. It is not an interest rate.
Platinum Bonus 5 Annuity9

Issue amounts

First-year base interest rate

First-year bonus rate

Total first-year interest rate

$3,000-49,999

1.25%

1.50%

2.75%

$50,000-499,999

1.25%

2.00%

3.25%

$500,000 and above

1.25%

2.50%

3.75%
Rates effective as of September 15, 2021
AAA Life Insurance services & tools
Get a free life insurance needs assessment
Get help deciding what coverage is best for your needs with a free analysis. AAA Life and its agents do not provide tax, legal, or financial advice.

Log in or register for an account to manage your policy. Pay your life insurance bill, set up Auto Pay, manage your contact information, and more.