Online services for AAA members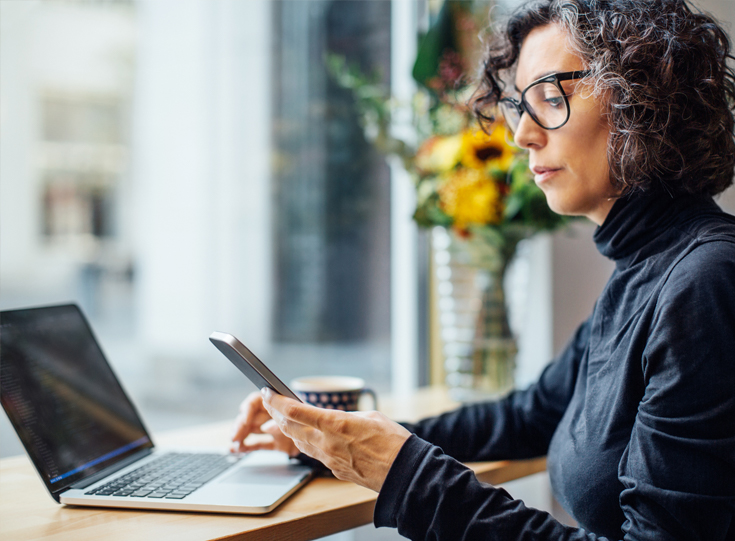 AAA offers a variety of services that you can access conveniently online
See how you can take charge of your account through AAA.com and the Auto Club App. Now, you can also view your auto claims details and monitor your claim status.1
 

AAA.com

Auto Club App

Pay insurance bills

 ✔

 ✔

Get a free auto insurance quote

 ✔

 ✔

Get proof of insurance

 ✔

 ✔

Change auto policy coverages

 ✔

 

Change vehicle coverages

 ✔

 

Change auto policy finance company

 ✔

 

Add, replace, or remove vehicles

 ✔

 

Add, remove or exclude drivers

 ✔

 

Add, replace or remove a mortgage company on your home policy
 ✔
 

Submit your auto insurance questionnaire

 ✔

 ✔

Access your insurance bills

 ✔

 

View billing history
Includes bill plan and payment accounts

 ✔

 

View policy details
Includes vehicles, drivers, coverages, deductibles, discounts, endorsements, and certificates

 ✔

 ✔

View auto claims details and monitor claim status
 ✔
 

Manage your life insurance policy

 ✔

 

Sign up for automatic payments

 ✔

 ✔

Make a membership payment

 ✔

 ✔

Add a family member to your account

 ✔

 ✔

Upgrade membership

 ✔

 ✔

Paperless options

Enroll in paperless insurance billing

✔
 
 

AAA.com

Auto Club App

Pay insurance bills

 ✔

 ✔

Get a free auto insurance quote

 ✔

 ✔

Buy an auto insurance policy

 ✔

 ✔

Retrieve your auto insurance quote

 ✔

 ✔

Get proof of insurance

 ✔

 ✔

Change auto policy coverages

 ✔

 

Change vehicle coverages

 ✔

 

Change auto policy finance company

 ✔

 

Add, replace, or remove vehicles

 ✔

 

Submit your auto insurance questionnaire

 ✔

 ✔

Access your insurance bills

 ✔

 

View billing history
Includes bill plan and payment accounts

 ✔

 

View policy details
Includes vehicles, drivers, coverages, deductibles, discounts, endorsements, and certificates

 ✔

 ✔

View auto claims details and monitor claim status
✔
 

Manage your life insurance policy

 ✔

 

Make a membership payment

 ✔

 ✔

Add a family member to your account

 ✔

 ✔

Sign up for automatic payments

 ✔

 ✔

Upgrade membership

 ✔

 ✔

Paperless options

Enroll in paperless insurance billing and opt out of receiving the print AAA Explorer magazine

✔
 



AAA.com

Auto Club App

Pay insurance bills

 ✔

 ✔

Get a free auto insurance quote

 ✔

 ✔

Retrieve your auto insurance quote

 ✔

 ✔

Get proof of insurance

 ✔

 ✔

Submit your auto insurance questionnaire

 ✔

 ✔

Access your insurance bills

 ✔

 

View billing history
Includes bill plan and payment accounts

 ✔

 

View policy details
Includes vehicles, drivers, coverages, deductibles, discounts, endorsements, and certificates

 ✔

 ✔

View auto claims details and monitor claim status
 ✔
 

Manage your life insurance policy

 ✔

 

Make a membership payment

 ✔

 ✔

Add a family member to your account

 ✔

 ✔

Sign up for automatic payments

 ✔

 ✔

Upgrade membership

 ✔

 ✔

Paperless options

Enroll in paperless insurance billing and opt out of receiving the print AAA Explorer magazine

 ✔

 
 

AAA.com

Auto Club App

Pay insurance bills

 ✔

 ✔

Get a free auto insurance quote

 ✔

 ✔

Get proof of insurance

 ✔

 ✔

Access your insurance bills

 ✔

 

View billing history
Includes bill plan and payment accounts

 ✔

 

View policy details
Includes vehicles, drivers, coverages, deductibles, discounts, endorsements, and certificates

 ✔

 ✔

View auto claims details and monitor claim status
✔
 

Manage your life insurance policy

 ✔

 

Make a membership payment

 ✔

 ✔

Add a family member to your account

 ✔

 ✔

Sign up for automatic payments

 ✔

 ✔

Upgrade membership

 ✔

 ✔

Paperless options

Enroll in paperless insurance billing and opt out of receiving the print AAA Explorer magazine

✔
 
 

AAA.com

Auto Club App

Pay insurance bills

 ✔

 ✔

Get a free auto insurance quote

 ✔

 ✔

Retrieve your auto insurance quote

 ✔

 ✔

Get proof of insurance

 ✔

 ✔

Submit your auto insurance questionnaire

 ✔

 ✔

Access your insurance bills

 ✔

 

View billing history
Includes bill plan and payment accounts

 ✔

 

View policy details
Includes vehicles, drivers, coverages, deductibles, discounts, endorsements, and certificates

 ✔

 ✔

View auto claims details and monitor claim status
✔
 

Manage your life insurance policy

 ✔

 

Make a membership payment

 ✔

 ✔

Add a family member to your account

 ✔

 ✔

Sign up for automatic payments

 ✔

 ✔

Upgrade membership

 ✔

 ✔

Paperless options

Enroll in paperless insurance billing and opt out of receiving the print AAA Explorer magazine

✔
 
 

AAA.com

Auto Club App

Pay insurance bills

 ✔

 ✔

Get a free auto insurance quote

 ✔

 ✔

Get proof of insurance

 ✔

 ✔

Access your insurance bills

 ✔

 

View billing history
Includes bill plan and payment accounts

 ✔

 

View policy details
Includes vehicles, drivers, coverages, deductibles, discounts, endorsements, and certificates

 ✔

 ✔

View auto claims details and monitor claim status
✔
 

Manage your life insurance policy

 ✔

 

Make a membership payment

 ✔

 ✔

Add a family member to your account

 ✔

 ✔

Sign up for automatic payments

 ✔

 ✔

Upgrade membership

 ✔

 ✔

Paperless options

Enroll in paperless insurance billing and opt out of receiving the print AAA Explorer magazine

✔
 
 

AAA.com

Auto Club App

Pay insurance bills

 ✔

 

Get a free auto insurance quote

 ✔

 ✔

Get proof of insurance

 ✔

 

View billing history
Includes bill plan and payment accounts

 ✔

 

View policy details
Includes vehicles, drivers, coverages, deductibles, discounts, endorsements, and certificates

 ✔

 ✔

Manage your life insurance policy

 ✔

 

Make a membership payment

 ✔

 ✔

Add a family member to your account

 ✔

 ✔

Sign up for automatic renewal

 ✔

 ✔

Upgrade membership

 ✔

 ✔

Paperless options

Opt out of receiving the print AAA Explorer magazine

✔
 
 

AAA.com

Auto Club App

Pay insurance bills

 ✔

 

Get a free auto insurance quote

 ✔

 ✔

Buy an auto insurance policy (Missouri only)

 ✔

 ✔

Retrieve your auto insurance quote (Missouri only)

 ✔

 ✔

Get proof of insurance

 ✔

 ✔

Submit your auto insurance questionnaire

 ✔

 

Access your insurance bills (Missouri only)

 ✔

 

View billing history
Includes bill plan and payment accounts

 ✔

 

View policy details
Includes vehicles, drivers, coverages, deductibles, discounts, endorsements, and certificates

 ✔

 ✔

View auto claims details and monitor claim status (Missouri only)
✔
 

Manage your life insurance policy

 ✔

 

Make a membership payment

 ✔

 ✔

Add a family member to your account

 ✔

 ✔

Sign up for automatic payments

 ✔

 ✔

Upgrade membership

 ✔

 ✔

Paperless options

Enroll in paperless insurance billing (Missouri only) and opt out of receiving the print AAA Explorer magazine

✔
 
 

AAA.com

Auto Club App

Pay insurance bills

 ✔

 ✔

Get a free auto insurance quote

 ✔

 ✔

Buy an auto insurance policy (Pennsylvania only)

 ✔

 ✔

Retrieve your auto insurance quote (Pennsylvania only)

 ✔

 ✔

Get proof of insurance (Pennsylvania only)

 ✔

 ✔

Access your insurance bills (Pennsylvania only)

 ✔

 

View billing history (Pennsylvania only)
Includes bill plan and payment accounts

 ✔

 

View policy details (Pennsylvania only)
Includes vehicles, drivers, coverages, deductibles, discounts, endorsements, and certificates

 ✔

 ✔

View auto claims details and monitor claim status (Pennsylvania only)
✔
 

Manage your life insurance policy

 ✔

 

Make a membership payment

 ✔

 ✔

Add a family member to your account

 ✔

 ✔

Sign up for automatic payments

 ✔

 ✔

Upgrade membership

 ✔

 ✔

Paperless options

Enroll in paperless insurance billing (Pennsylvania only)

✔
 
Download the Auto Club App
Text APP10 to 86792 and you'll receive a link to download the app.2
Additional online services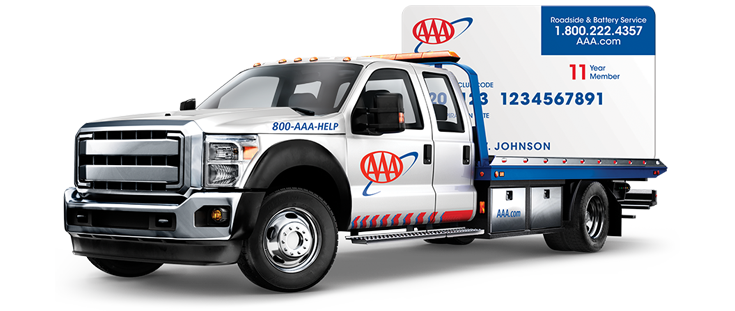 Count on AAA Roadside Assistance
For decades, our legendary 24-hour Roadside Assistance has been why most members join and renew. If you lock your keys in your car, get a flat tire, need a jump start or a new battery, we can be there to help, day or night, whether you're the driver or a passenger.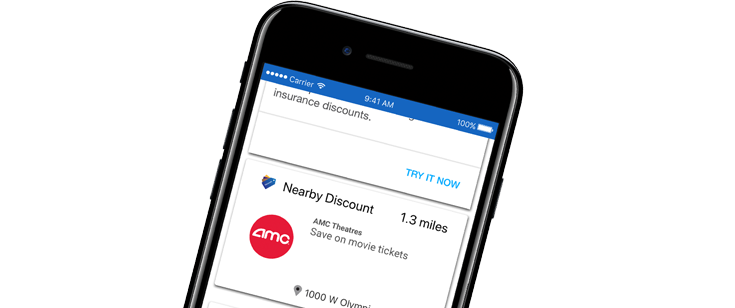 Use the Auto Club App to find member discounts & cheap gas
Wherever you are in the U.S. and Canada, the app can suggest nearby AAA discounts.
You can also save time and money by finding and navigating to a gas station with low gas prices near you.3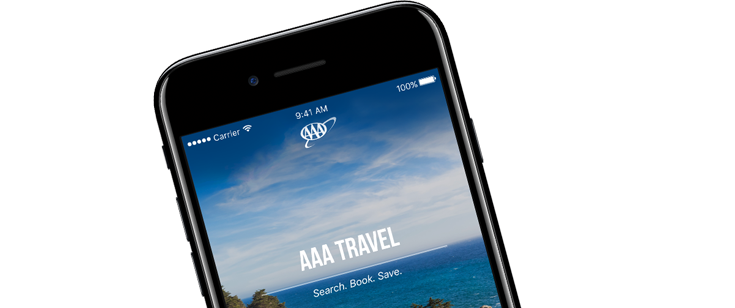 We can help with travel planning
Make air, car, and hotel reservations online or with our mobile app. If you are planning a road trip you'll have access to directions, restaurants, campgrounds, gas prices, event information, preplanned drive trips, and more.