AAA Travel
AAA TripTiks®, TourBooks, & maps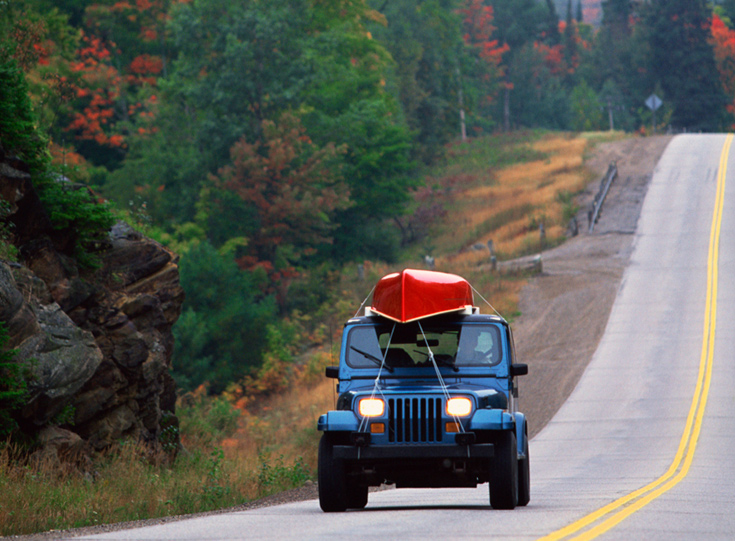 Access free online tools, digital guides, and maps created to help make the most of your next driving adventure.
This page has a redirect option enabled. In production the page will redirect to: /travel/plan-a-road-trip/maps-and-directions.html
AAA TripTiks 
AAA TripTik is a planning tool for driving trips. It includes a starting point and end point with turn-by-turn directions that can include up to 25 stops. You can also add gas stations, points of interest, restaurants, attractions and events, and hotels along your route.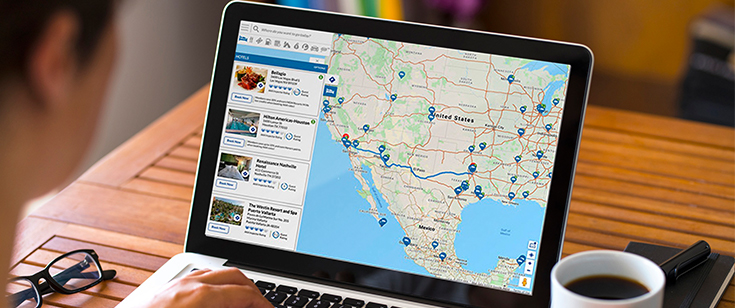 Use the TripTik interactive online map to plan your route and find points of interest, gas stations, and more. Plus, you can save and access your trips.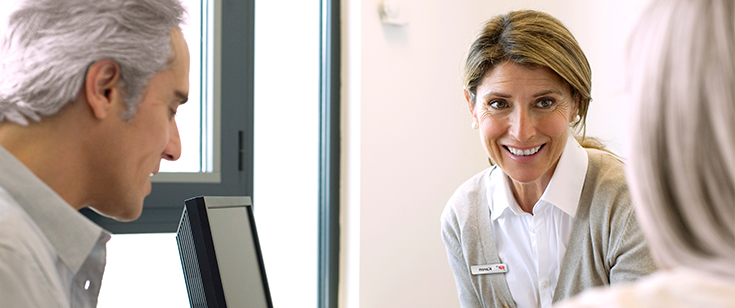 Work with a AAA specialist to plan your adventure and you will receive your personalized printed TripTik.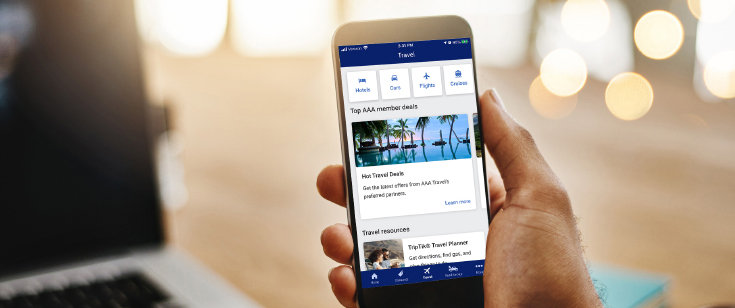 TripTik is available on the Auto Club App. Use the app to keep your planned trip at your fingertips along the way.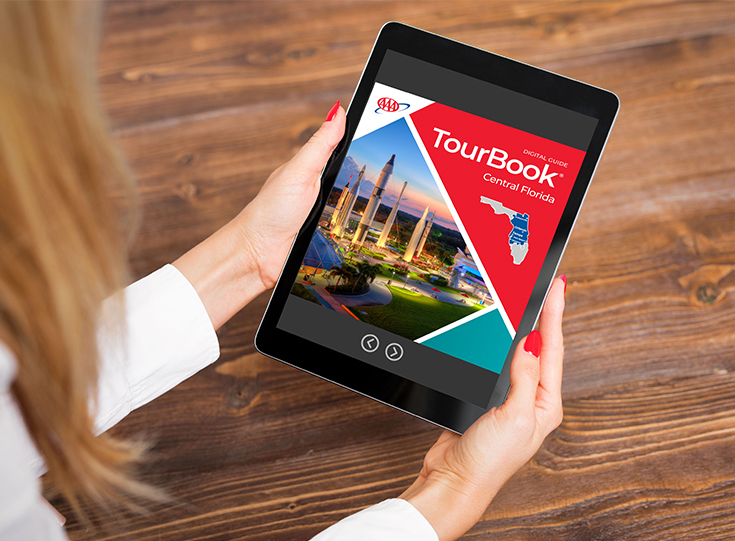 TourBooks are now digital
AAA TourBooks include AAA Diamond-designated hotels and restaurants, fast facts, points of interest, attractions, AAA discounts, and more. This eco-friendly format is always with you and easy to download on smartphones, tablets, and desktop computers.
Paper TourBooks were discontinued in 2021. You can read about this decision and provide us feedback. 

AAA members get free printed maps for the U.S., North America regions and provinces, all 50 states, most major cities, specialty maps, and more. 

The AAA Map Gallery has more than 400 digital maps of metro areas, national parks, and key destinations to download or print. 
More road trip planning resources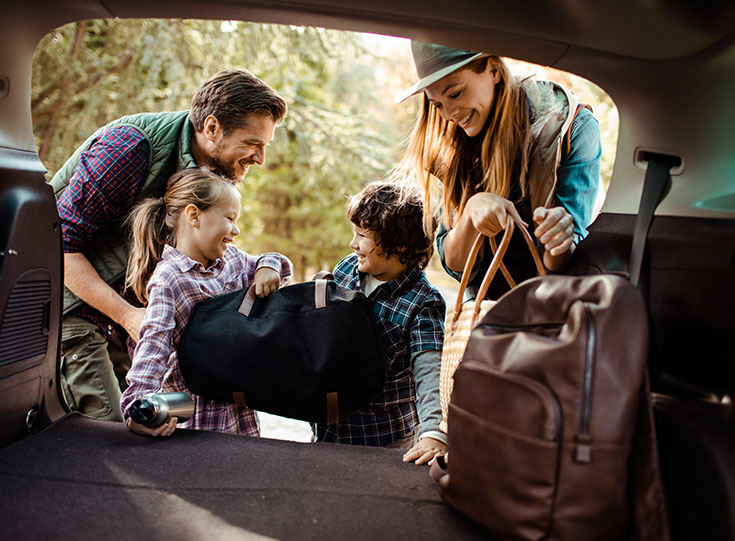 Check out our valuable planning tools and resources, member discounts on car rentals, hotel stays, and other travel services.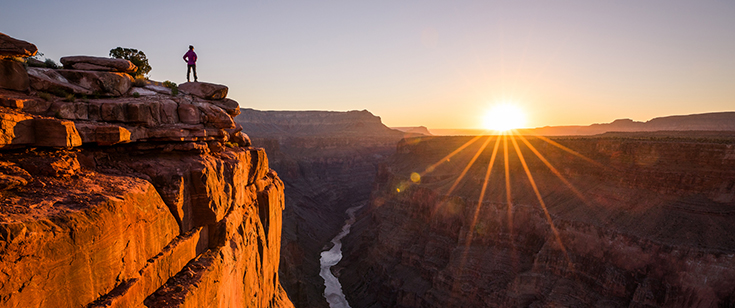 The ultimate Southwest road trip
On this scenic route through Arizona, Utah, and Colorado, you'll discover the Southwest's grandest sights and uncover less-visited gems.

Glacier & Yellowstone national parks
Follow along with the Oko family as they take a 1,000-mile car journey with awe-inspiring scenery and wild animal sightings.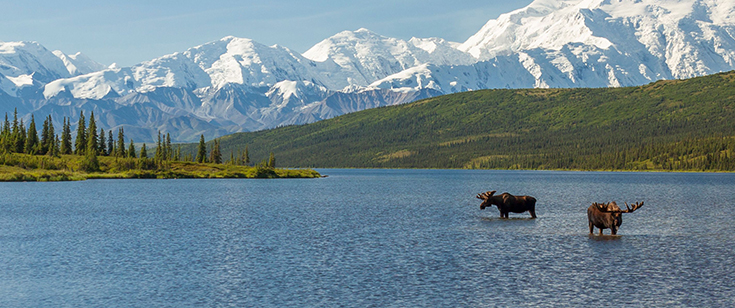 An 8-day Alaska road trip
Stunning landscapes, wildlife encounters, and fresh seafood highlight the drive on some of the Last Frontier's most scenic highways.
Frequently asked questions
How do I create a trip online using TripTik Travel Planner?
+
Once you open TripTik Travel Planner enter your starting location in the search box marked A.
Enter your destination in the search box marked B.
Optional: Use the plus sign to add stops to your route.
Select START TRIP to generate the route.
Once I build my trip in TripTik Travel Planner, how do I save it?
+
Open TripTik Travel Planner and start by selecting Your Account in the top right corner to log in.
After logging in, select START TRIP to run the route.
In the trip details section below the input fields, select the heart icon to save the trip.
Enter a name for your trip in the Save a Trip pop-up window. Choose a meaningful title so it's easy to find later.
Select OK to save the route.
How do I find saved trips or places in TripTik Travel Planner?
+
Open TripTik Travel Planner and start by selecting Your Account in the top right corner to log in.
After logging in, select Your Account (upper left corner) and choose Saved Trips or Saved Places. Your saved trips or places will be alphabetized.
Where do I find TripTik in the mobile app?
+
Open the app, select the more icon, scroll to the travel section, and choose TripTik Travel Planner.
To download the app, text APP10 to 86792 to receive a link to download the app or visit the Auto Club App page.

How long does it take to get a TripTik in a AAA branch?
+
Once you and a AAA specialist plan your route, it typically takes 15-20 minutes for a short trip and up to 60-90 minutes for a cross-country trip.
Start booking your next vacation