AAA Travel
Tropical vacation shows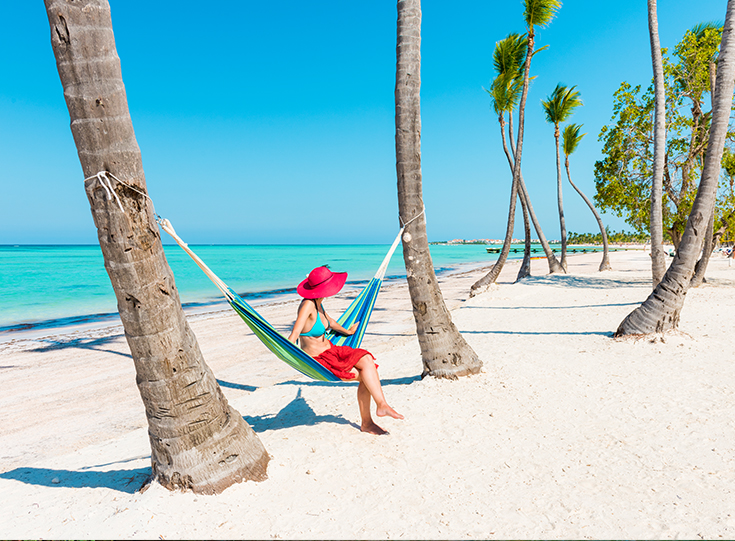 Let the waves wash your cares away in any of dozens of idyllic locales. From all-inclusive resorts in Mexico to ziplining in Costa Rica and relaxing on a beach in Maui, tropical vacations offer something for everyone. Attend our travel shows to see which destination calls to you.
Watch past shows on demand
Explore Mexico with Pleasant Holidays®
The diverse country of Mexico, with its 31 states, is ripe with cultural riches, magical towns, and biodiversity. Here, you'll find everything from superb natural wonders, cosmopolitan cities, and stunning architecture to white-sand beach towns and world-famous cuisine and more, from Baja California Sur to the Yucatán Peninsula.
Explore Florida with Pleasant Holidays®
The Sunshine State offers family-friendly vacation fun all year. With endless stretches of beach, there's something to suit any taste, from the quiet southwestern coast to the sizzling nightlife of Miami.
Explore Hawaii with Pleasant Holidays®
Discover the beauty, culture and cuisine of the Hawaiian Islands, with its own unique personality.
Adult only vacations with Pleasant Holidays®
Find the best deals on all-inclusive beach vacations at the top resort brands in Mexico, Caribbean, Costa Rica and Panama for one price. These adults-only resorts feature overwater bungalows, private pools, butler service, spa treatments, champagne and much more.
AAA Travel Explores…Tropical Getaways
Soak in some sun as we explore Hawai'i, Mexico, and the Caribbean, including activities and cuisines to help you make the most of your next vacation.
Discover the Dominican Republic
Located just 2 hours south of Miami, the Dominican Republic feels worlds away. Surrounded by translucent turquoise seas and covered with lush mountains and rainforests, this second-largest Caribbean country offers almost 1,000 miles of tropical coastline. Join us we explore the beautiful island of the Dominican Republic.
Jamaica is an island gem in the sparkling Caribbean seas. Most resorts are clustered along Montego Bay's magnificent beaches. Stroll along miles of white sand beaches, snorkel or scuba dive in tranquil seas, and visit Dunn's River Falls in the island's shopping capital of Ocho Rios. Join AAA travel as it explores this beautiful island.