AAA Travel
Pleasant Holidays® Dream Getaways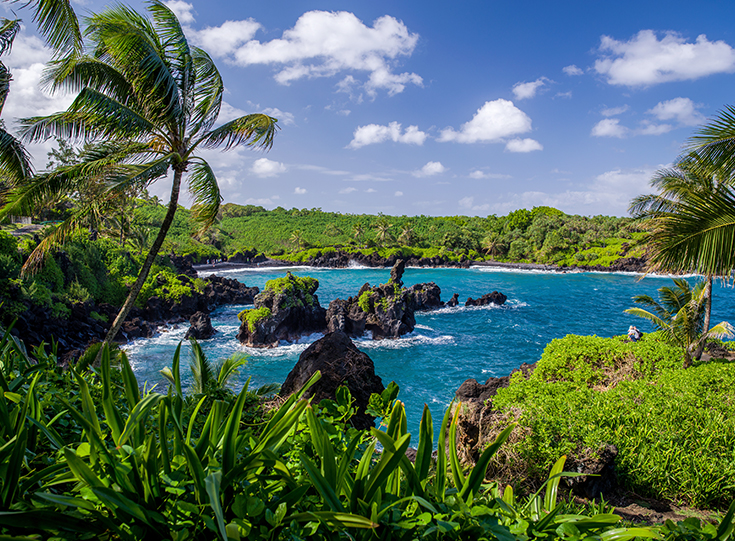 Sheraton Maui Resort & Spa
Book by October 22, 2021 to get up to $200 in value per booking on Pleasant Holidays Dream Getaways.1
Limited-time offer: Earn 5X points when you use your AAA Member Rewards Visa® card to book your next Pleasant Holidays vacation.*
Overview
Built around legendary Pu'u Keka'a (Black Rock) on 23 oceanfront acres and the world's favorite beach, Sheraton Maui Resort & Spa is where exceptional location finds deep intention. While our nightly lele kawa (cliff diving) ritual is most famous, every aspect of our spacious retreat welcomes guests to dive into the timeless, rejuvenating essence of Kāʻanapali. Ocean adventures. Cultural journeys. Island-inspired cuisine. And spectacular horizons - with 83 percent of rooms offering pristine views of the ocean and neighboring islands, Molokai and Lanai, there may be no land-based vantage point better for watching whales and the sun setting into the Pacific.
Your package includes:  
5 nights resort view double room accommodations

Kids 17 and younger stay free4
Waived additional person fees (valued up to $200 per night)5

Additional airport prices2:
San Diego, CA (SAN) from $1,007
Dallas/Fort Worth, TX (DFW) from $2,074
Albuquerque, NM (ABQ) from $1,949
Norfolk, VA (ORF) from $2,202
Birmingham, AL (BHM) from $2,120
St. Louis, MO (STL) from $2,021
Boston, MA (BOS) from $2,123
Pittsburgh, PA (PIT) from $2,070
Philadelphia, PA (PHL) from $2,136
Cleveland, OH (CLE) from $2,145
Find more vacations that qualify for the Pleasant Holidays® Dream Getaways offer. 

AAA Vacations® amenity
$1,0022
5 nights, land and air from Los Angeles, CA (LAX)
$150 savings per booking1, plus $50 activity voucher per booking3