AAA Travel
Pleasant Holidays® Dream Getaways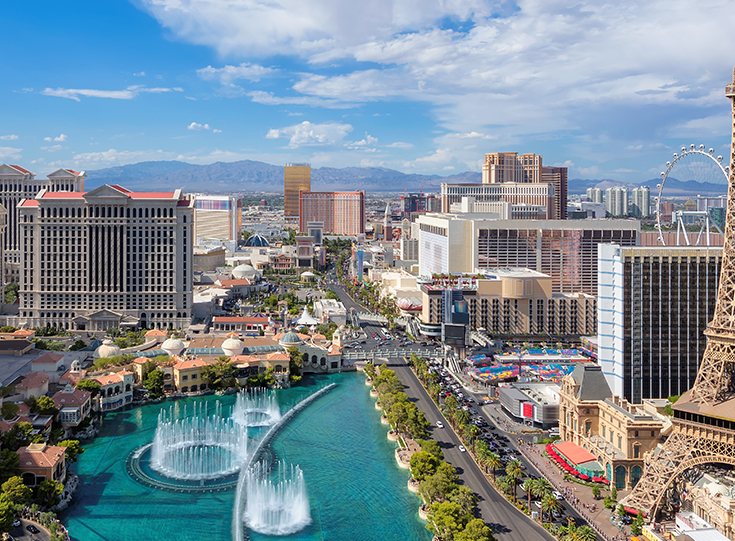 New York New York® Las Vegas Hotel & Casino
Plan a trip to Las Vegas, Nevada, and get $50 savings per booking1. 
Limited-time offer: Earn 5X points when you use your AAA Member Rewards Visa® card to book your next Pleasant Holidays vacation.*
This page has a redirect option enabled. In production the page will be redirecting to: https://www.ace.aaa.com/travel/offers/pleasant-holidays-vacation-packages.html
Overview
Be a part of the action in center strip at New York New York® Las Vegas Hotel & Casino. Catch the thrill of the Big Apple Coaster, the world's first coaster featuring a 180-degree "heartline" twist and dive maneuver. Spend downtime relaxing at the pool's large deck in lounge chairs and luxury cabanas with ceiling fans, poolside Wi-Fi, flat-screen TVs, and refrigerators. Stroll the Village Street Eateries' sidewalk on your culinary journey through the New York brownstone and tree-lined Greenwich Village, or savor coast-to-coast cuisine with a 90- by 20-foot map of the United States as your guide at America restaurant.
Your package includes:
5 nights Park Avenue queen room accommodations
Access to fitness center
Find more vacations that qualify for the Pleasant Holidays® Dream Getaways offer.

AAA Vacations® amenity
$5752
5 nights, land only