AAA Travel
Pleasant Holidays® AAA Vacations®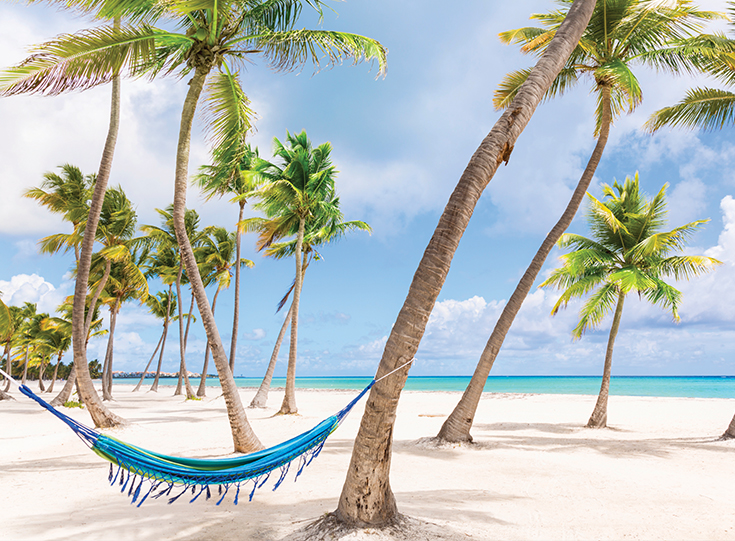 Get in vacation mode in Punta Cana
Get up to $1001 in added value per booking when book March 22, 2022. 
Overview
Where lush tropical gardens meet the pristine blue waters of the ocean, Dreams Punta Cana Resort & Spa By AMR™ Collection Unlimited-Luxury® awaits your arrival. Situated on the eastern coast of the Dominican Republic, the beautiful golden beach in Uvero Alto and tropical surroundings immediately engage guests in "vacation mode." Go beyond the all-inclusive experience with Unlimited-Luxury®, where nearly everything is included. Dine at any of the 8 specialty restaurants, where reservations are never required. Relax and enjoy comfortable accommodations and entertainment, including one of the largest free-form swimming pools in the Dominican Republic, stretching from the lobby all the way down to the beach.
Your package includes:
5 nights' deluxe tropical view room accommodations

Unlimited gourmet dining, snacks, and drinks including international and domestic spirits
$200 resort coupons
Themed parties, nightly entertainment, and on-site activities
Complimentary Wi-Fi
24-hour room and concierge services
Additional airport prices:
Los Angeles, CA (LAX) from $992
Orange County, CA (SNA) from $1,129
San Diego, CA (SAN) from $1,150
Dallas/Fort Worth, TX (DFW) from $1,166
Albuquerque, NM (ABQ) from $1,336
Norfolk, VA (ORF) from $1,180
Birmingham, AL (BHM) from $1,173
St. Louis, MO (STL) from $984
Boston, MA (BOS) from $987
Pittsburgh, PA (PIT) from $1,118
Philadelphia, PA (PHL) from $1,012
Cleveland, OH (CLE) from $1,099
Find more vacations that qualify for the Pleasant Holidays AAA Vacations offer.


AAA Vacations amenity
$992
5 nights, land and air from Los Angeles (LAX)
$100 activity voucher per booking