AAA Travel
Pleasant Holidays® More Fun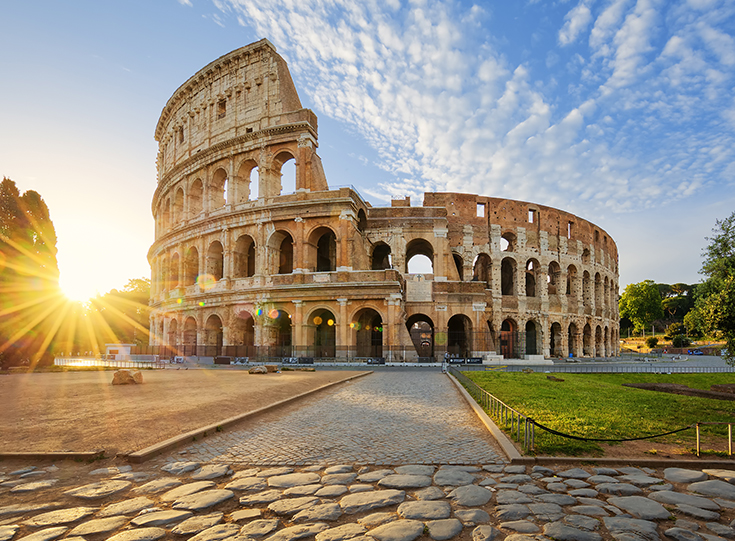 Stay in the heart of Rome
The DoubleTree by Hilton Rome Monti is located steps from the Basilica Papale di Santa Maria Maggiore, The Colosseum, and other iconic attractions plus get up to $9001 in added value per booking when you pay in full and book by December 22, 2021 on select Pleasant Holidays vacations.
Overview
The DoubleTree by Hilton Rome Monti is near everything Rome has to offer. The Roma Termini train station and the metro are within easy reach, so you can explore Vatican City and the Sistine Chapel. Guestrooms offer contemporary décor and modern amenities such as Wi-Fi, minibar, and tea- and coffee-making facilities. Savor cocktails from a rooftop bar with a view of Santa Maria Maggiore Church, and indulge in authentic Italian dishes from the main restaurant. 
Your package includes:
5-night queen room accomodations
Free Wi-Fi
Find more vacations that qualify for the Pleasant Holidays® More Fun offer.


AAA Vacations® amenity
$5514
5 nights, land only
$150 savings per booking2
This page has a redirect option enabled. In production the page will redirect to: https://www.ace.aaa.com/travel/offers/pleasant-holidays-vacation-packages.html