AAA travel
Norwegian Cruise Lines®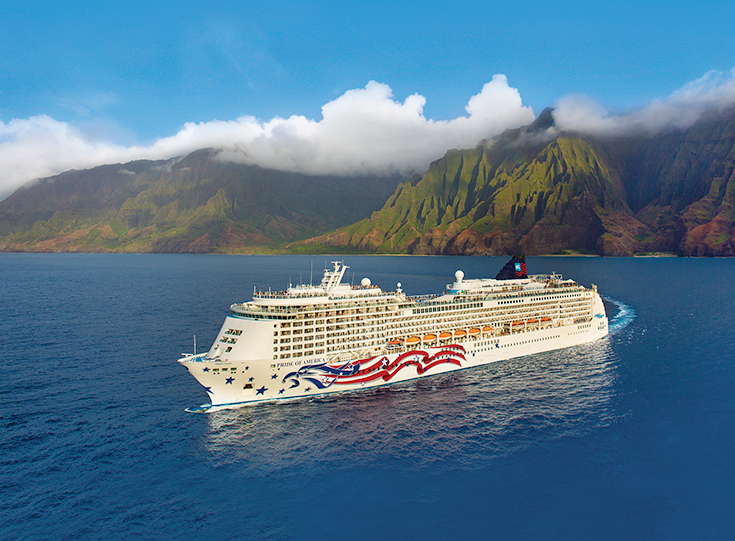 Norwegian Cruise Line® Hawai'i
Stir up the Aloha spirit by exploring the Hawaiian Islands with Norwegian Cruise Line® Hawai'i.
This page has a redirect option enabled. In production the page will redirect to: https://www.ace.aaa.com/travel/offers/pleasant-holidays-vacation-packages/cruises/norwegian-cruise-lines.html
Overview
Experience all Hawai'i has to offer with a round-trip, inter-island cruise on Norwegian Cruise Lines® Pride of America from Honolulu to the 4 main islands: Oahu, Maui, Island of Hawai'i, and Kauai. Enjoy year-round 7-night sailings with departures every Saturday with overnights in Maui and Kauai, more than 80 hours of port time, and an array of accommodations (penthouses, family suites, and connecting staterooms).
Call your AAA travel advisor for pricing and current offers.

AAA member benefits
$50 activity voucher per booking1
Captain's Choice wine2 and fruit3