AAA Travel
Celebrity Cruises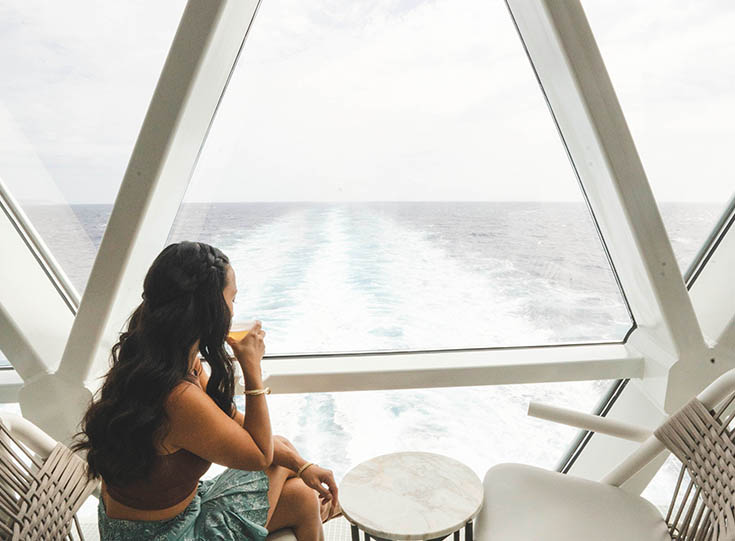 Celebrity is a Relaxed LuxurySM Resort at Sea with the world at your service while sailing on the world's best places, to the world's best places. Celebrity Cruises is an award-winning cruise line redefining luxury cruise travel with contemporary design and accommodations. Dining, spas, and entertainment for modern tastes; culturally rich destination experiences; and personalized service make for a once-in-a-lifetime adventure. Celebrity journeys to all continents, visiting nearly 300 destinations in more than 70 countries.
Celebrity Cruises does not just aim for the stars, they are the first and only Relaxed LuxurySM resort at sea to be Star Rated by Forbes Travel Guide. Forbes Travel Guide has 65 years of expertise in evaluating and verifying luxury at the finest hotels, resorts—and NOW resorts at sea—in the world. Step aboard Celebrity Cruises and see what all the stars are about!
Explore these amazing destinations with Celebrity Cruises

Journey Europe with Celebrity Cruises. New Places. New Spaces.

Discover the greatest places in Europe on the world's greatest places. The history, culture, and beauty of Old-World Europe and unforgettable vacations with Celebrity European cruises. From the majestic Mediterranean to the iconic cities of Northern Europe, Celebrity's cruise vacations inspire memories that last a lifetime. You can check off your bucket list with travels to Venice, the Amalfi Coast in Southern Italy, Porto, Portugal, the fjords of Norway and the famous Blue Lagoon in Iceland. Whatever you love to do, you'll experience the history, beauty, and culture of Europe After your time ashore, you'll come home to a stunning ship that brings a new level of luxury to the Old World. In fact, Celebrity's Europe 2023 sailings include three of their game-changing Edge® Series ships covering Europe, including their brand-new Celebrity BeyondSM. If you didn't think Europe could get any better, think again.
Alaskan cruises to explore natural wonders
Explore the Wilderness on the Best Alaskan Cruise with Celebrity
Alaska is so much more than its legends and myths. Boasting lively farmer's markets, modern art galleries, and fine dining, 21st-century Alaska blends the old and the new, and urban life with the great outdoors in towns and cities surrounded by wilderness. Journey through the wild terrain of Alaska with Celebrity's Alaska cruises and discover the natural wonders that await as the rugged beauty of this pristine frontier unfolds. Set out on an unforgettable adventure where you'll get up close and personal with 30-ton whales, zip-line through the rainforest, with a visit to Mendenhall Glacier, afterwards or take flight. With Celebrity's 9- to 13-night Alaska cruisetours, you can combine your cruise with an exciting land tour where you'll stay in authentic lodges and travel remote roads and railways aboard deluxe motor coaches and a luxurious train.
Perfect the Art of a Tropical Escape
Discover Paradise on a Luxury Celebrity Caribbean Cruise
Many of the world's most beautiful beaches are here. Some long and straight, some tucked between cliffs, some brilliant white, some volcanic black. All gorgeous and serene. But Celebrity's Caribbean cruises are more than beaches. Dive and snorkel coral reefs teeming with tropical fish—the Great Maya Reef is the largest living thing in the West.  Climb up waterfalls and descend into caves. Play golf on a lush green course, ride horseback through turquoise waters, and swim with friendly dolphins. For history buffs, discover ancient Mayan temples and Spanish colonial churches. Since pirate days, bargain hunters have come to trade. Today, travelers on a Celebrity Caribbean cruise seek out unique island fashions and fragrances, designer jewelry and Mexican silver, cigars, even blue Delft figurines. Foodies love Celebrity's cruise vacations, where chefs fuse traditional dishes with local fruits for enchanting flavors.
Whether it's a quick getaway you want or a two-week island-hopping adventure, when you vacation with Celebrity, you'll come back completely renewed and restored.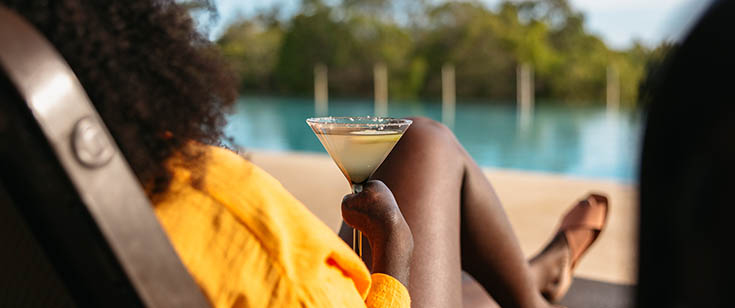 Indulge in island cuisine and relax on white sandy beaches in the Caribbean.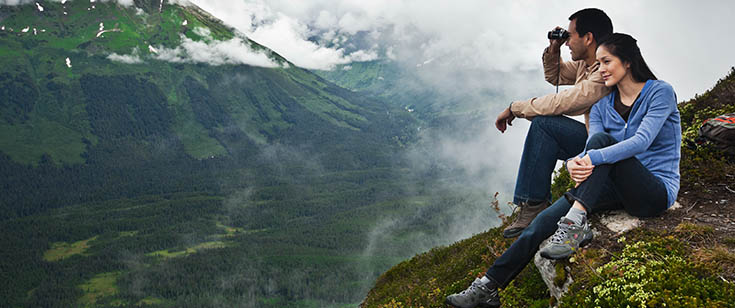 Adventure through wild terrain and experience the awe-inspiring beauty of Alaska.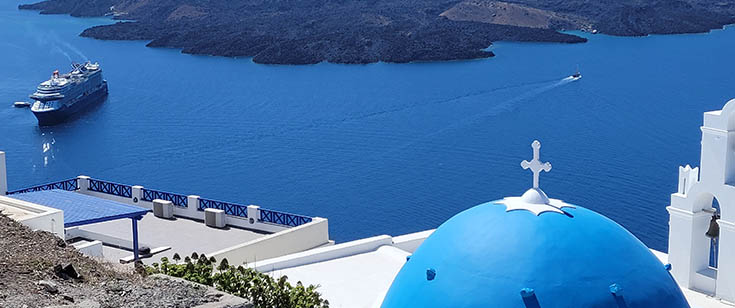 Sip fine wine, marvel at famous art, and wander cobblestone streets on a European adventure.
Choose "All Included" fares & receive drinks, Wi-Fi, & tips on every sailing, in every room, every time
All Included 1

Free Classic beverage package
Wi-Fi for two
Prepaid gratuities
The Retreat® (Suite)1

Free Premium beverage package
Wi-Fi for two
Prepaid gratuities
Onboard credit of $200-400 per person based on length of sailing
Dedicated butler
Dedicated pre-cruise and onboard retreat concierge
Priority check-in and departure
Reserved theater seating on Evening Chic nights
Complimentary 24-hour in-suite dining, welcome bottle of champagne or sparkling wine, and in-suite specialty coffees
Fresh fruit delivered upon request
Private restaurant, lounge and sundeck, all exclusive to guests of The Retreat
Offers can be combined with AAA Vacations® amenities

Additional $50-175 onboard credit2 per stateroom on ocean view and higher staterooms
AAA Vacations® Best Price Guarantee3
24/7 member care4
From May 3 - July 6, 2023, book select Celebrity Cruises and receive the following offers5
50% off second guest rates with refundable deposit
75% off second guest rates with non-refundable deposit
Up to $800 additional cruise fare savings
Up to $800 onboard credit