AAA Travel
AAA TourBook guides & maps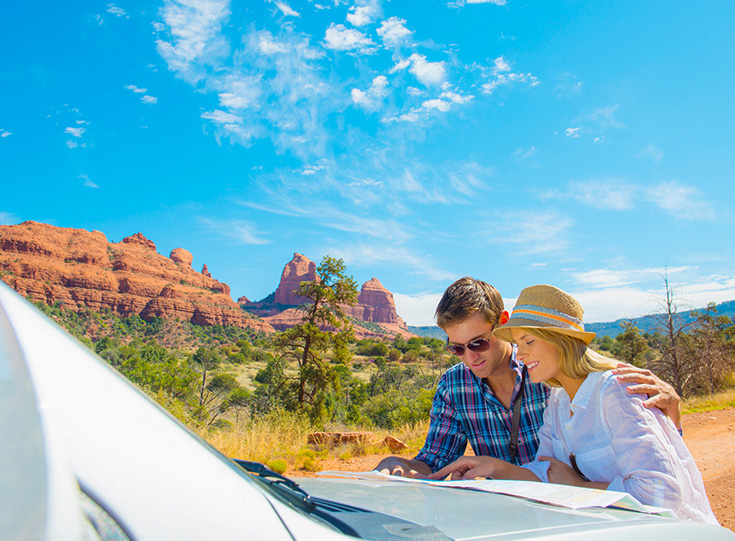 Plan your trip with AAA TourBook® guides & AAA maps
North America and Caribbean digital AAA TourBook® guides are free to view online, download, or print at home. They include AAA Diamond-designated hotels and restaurants, fast facts, points of interest, attractions, AAA discounts, and more. Transitioning to digital guides will save 4 million pounds of paper and an estimated 16,000 trees annually.
You can also visit a branch to pick up free United States, Canada, Mexico, and Caribbean maps.1
This page has a redirect option enabled. In production the page will redirect to: https://www.ace.aaa.com/travel/triptik-travel-planner.html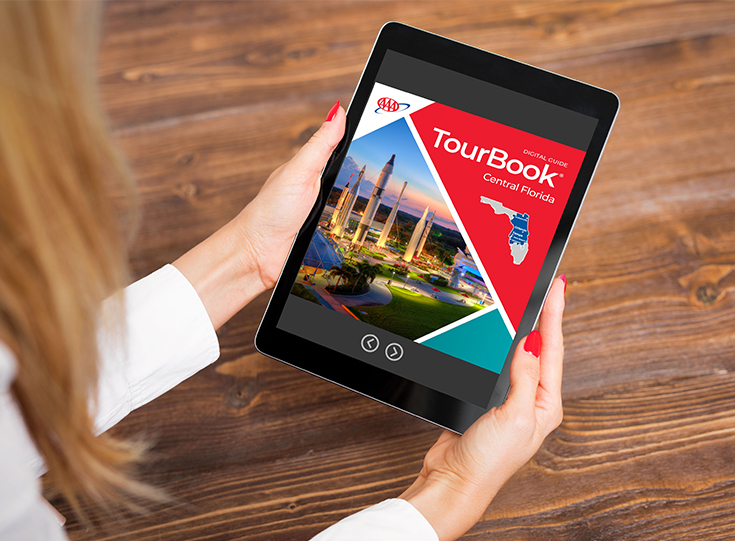 Access expert travel advice from AAA in an eco-friendly format. With a few taps or clicks, get interactive travel content that can take you from dreaming to planning your next getaway.
Frequently asked questions
Are TourBook guides free?
+
All domestic AAA TourBook guides are included with your membership. Select European travel guides are available at discounted rates for those at the Classic level of membership and AAA Plus® members. AAA Premier® members receive the guides for free.
What is the AAA Diamond Program?
+
Diamond designations give travelers a reliable way to find hotels and restaurants that meet AAA's quality standards and provide the type of experience appropriate for their needs. Learn more about the AAA Diamond Program. 
What country, state, and city maps are available?
+
AAA branches offer free maps of major U.S. cities and all 50 United States. Select AAA foreign maps are available at discounted rates for members. AAA Plus and AAA Premier members receive the maps for free. Contact a branch to inquire about a specific map. 
What North America regional and province maps are available?
+
Northwestern, Western, Southwestern, Central, Southeastern, Northeastern, and New England
What regional, sectional, and specialty maps are available?
+
Regional:
California regional maps are available for Central Coast, Los Angeles, Riverside, San Diego, San Bernardino and Tulare.
Sectional:
California sectional maps are available for Northern California, Central California, Coast and Valley, Southern California, Southern Nevada and Death Valley.
Specialty:
Our specialty maps selection includes the Guides series, Hawaiian Island series, Mini Maps, national park, and vicinity maps.
Guide series maps include travel-planning details, descriptions of popular points of interest, and contact information. The maps available include Coastal San Diego, Metropolitan Los Angeles, Indian Country, Route 66, Santa Catalina Island, Solvang, and Napa & Sonoma wineries.
Hawaiian Island maps cover each island and include accommodations listings, as well as descriptions of popular points of interest.
Mini Maps are fun and educational products for kids. They are great for road trips and include games, fun facts, and a map of museums and points of interest. Map themes include U.S. National Parks, All About Bugs, Under the Sea, Route 66, Space Exploration, and Dinosaurs.
National parks maps include Arches, Bryce Canyon & Zion, Death Valley, Great Smoky Mountains, Joshua Tree, Sequoia & Kings Canyon, Yellowstone & Grand Tetons, and Yosemite.
Vicinity maps are metropolitan area maps with detailed insets, transit systems, and popular points of interest. Available maps include Chicago, New Orleans, New York City, Orlando, Pittsburgh, San Francisco, St. Louis, Vancouver, and Washington D.C. 


The AAA Map Gallery has more than 400 digital maps of metro areas, national parks, and key destinations to download or print. 

Visit a AAA branch to pick up free maps for U.S. states and regions, most major cities, specialty maps, and more. 
Plan your route with a AAA TripTik®
TripTik Travel Planner is an interactive road trip planning tool that can include up to 25 stops. Find points of interest, gas stations, restaurants, hotels, and more along your route.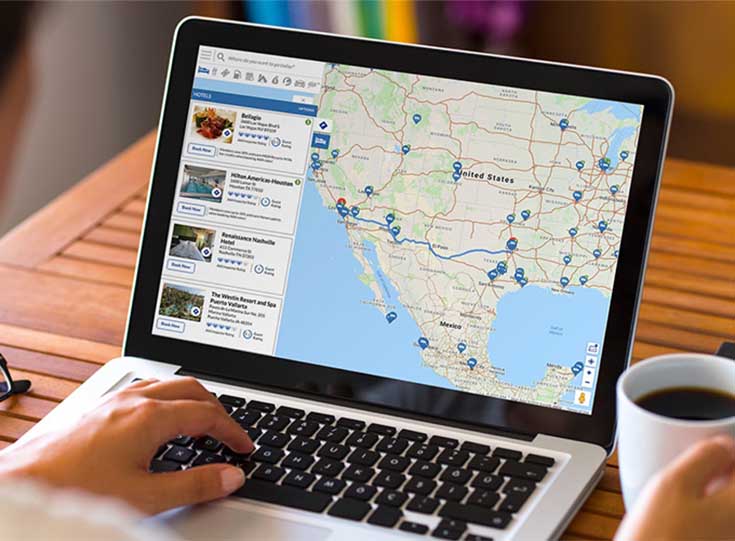 AAA provides members with convenient ways to get a triptik. Our online planning tool which is available via the web, working with a specialist at a branch, or by downloading and installing the Auto Club app.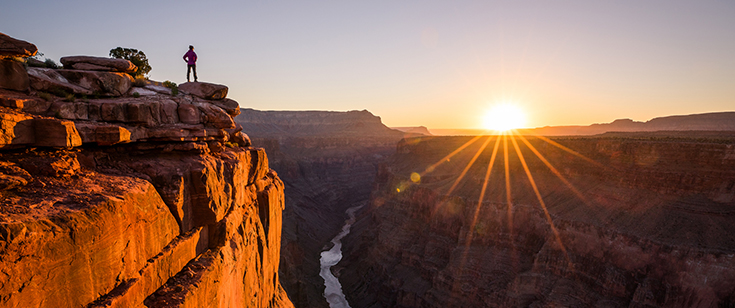 The ultimate Southwest road trip
On this scenic route through Arizona, Utah, and Colorado, you'll discover the Southwest's grandest sights and uncover less-visited gems.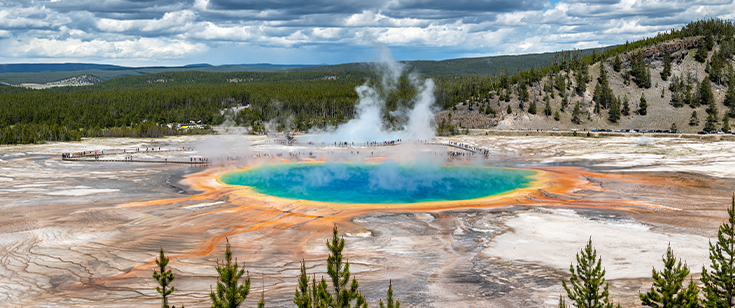 Glacier & Yellowstone national parks
Follow along with the Oko family as they take a 1,000-mile car journey with awe-inspiring scenery and wild animal sightings.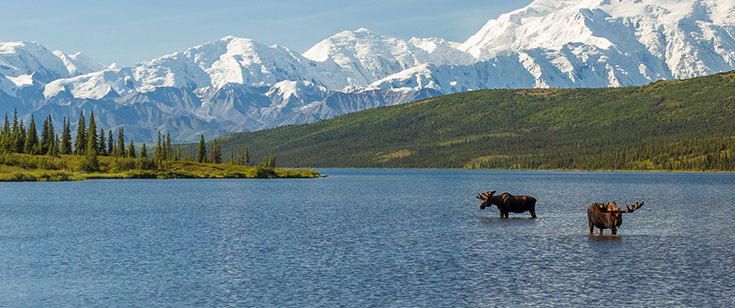 An 8-day Alaska road trip
Stunning landscapes, wildlife encounters, and fresh seafood highlight the drive on some of the Last Frontier's most scenic highways.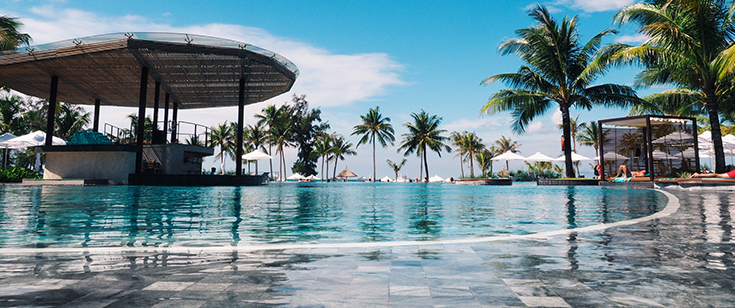 Get the latest offers from AAA Travel's preferred partners.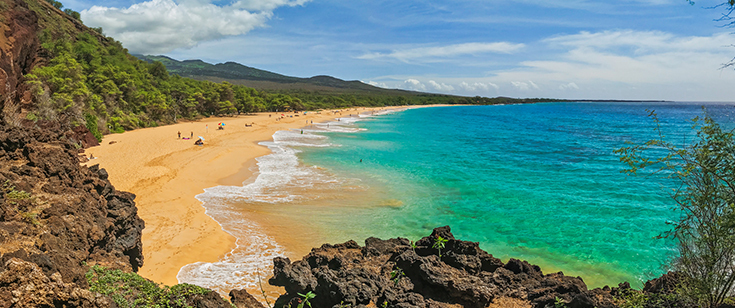 See how we can help you plan, book, and save on your next vacation.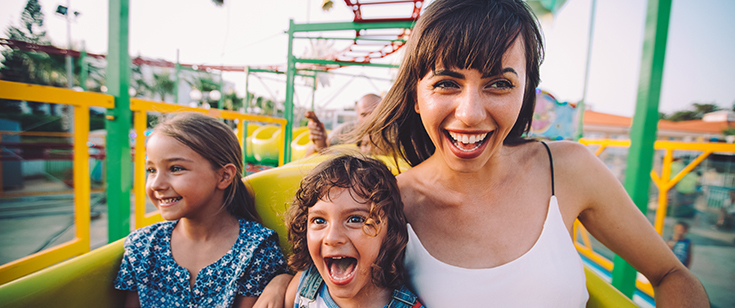 Save big with AAA discounts on tickets to your next adventure.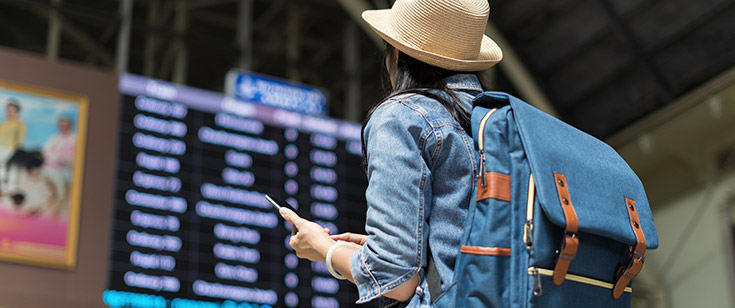 Purchase travel insurance with Allianz Global Assistance.