Westways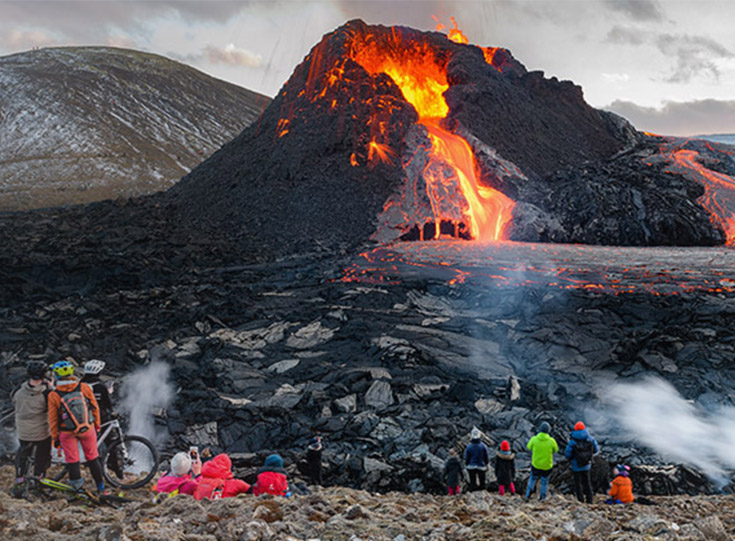 All across this charmed island—from flaming lava to snowcapped glaciers to steamy turquoise lagoons—a veteran traveler is awestruck by the wonders of the land of fire and ice.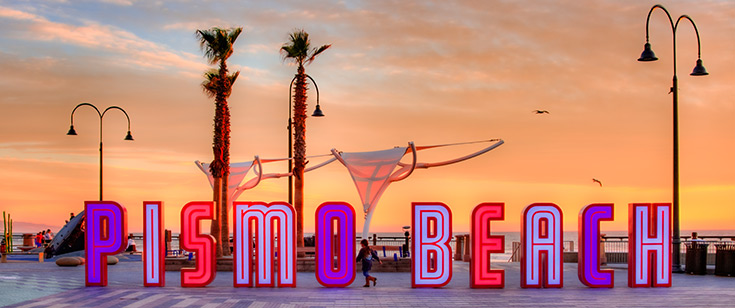 10 charming Central Coast towns
Easily accessible yet a world away from backed-up freeways, the Central Coast is a haven for stressed-out souls. Here's a photographer's tour of her favorite places in the region.
Day trip: Atwater Village
This neighborhood between hip Los Feliz and family-oriented Glendale is where inventive restaurants and cool boutiques coexist with dry cleaners and fortune-telling joints. 
A sneak peek inside Los Angeles' new Academy Museum of Motion Pictures
Opening Sept. 30, the new museum presents a fresh, multifaceted approach to cinema history. Here's a guide to what you'll see.
Bon Appetit: Fall 2021 Southern California restaurant reviews
Our roundup of restaurants worth a visit all over the region. 
Best SoCal egg sandwiches
Egg sandwiches are getting prominent billing on more menus, and finally, the delicious and nutritious egg is getting the starring role it deserves.
Reflections on the life of Ryozo Kado
The Southern California craftsman left his beautiful creations in the most unlikely places. 
A life insurance needs analysis is a first step toward peace of mind
How much coverage do you need? And what kind? Fortunately, there's a tool to help you get the answers. 
Here's a stress-free way to vacation during the pandemic
Guided vacations and tours can help travelers stay on top of rapidly changing health protocols.
How to prevent catalytic converter theft
The crime is becoming an epidemic because of demand for precious metals. Here's what you can do to stop thieves.

An inside look at Disneyland's marvelous Avengers Campus
The immersive new land at Disney California Adventure brings the Marvel universe to life, along with delivering fun and thrills.
17 ways to play in Griffith Park
Los Angeles' showcase city park celebrates its 125th birthday this year. Follow along as a park fan shows us his favorite things to see and do in this beloved urban oasis.
After sundown, another world emerges in the wilds of Griffith Park
A hike up the Charlie Turner Trail with a naturalist provides new insight on the park's flora and fauna, along with sunset views at the summit. 
Horse-country havens like Santa Ynez in Santa Barbara County come alive in summer. Check out our 9 picks on what to do and see and where to eat.
Least-visited national parks in the Lower 48
Some parks are so lightly visited that serenity is almost guaranteed. Acquaint yourself with 2020's 8 least-visited national parks (two of which are in California). 
More fave Southland takeout spots
Southland restaurants are again welcoming customers back into their indoor dining rooms, but if you simply enjoy restaurant-quality meals at home, here's a roundup of some of our restaurant critics' favorite takeout spots. 
The Dish: Palm Springs milkshakes
Palm Springs temperatures can reach sweat-inducing highs during the summer, so chill out with a frosty milkshake at one these popular artisanal shops or classic dessert emporiums.
A perfect dog-friendly getaway at June Lake
The alpine village in California's Eastern Sierra is an ideal setting for a low-key, dog-friendly vacay. Check out these pet-friendly things to do in and around the June Lake Loop.
Like so many locales along the historic "Mother Road," Upland is flush with fun places to discover.
Check out our 10 picks to explore in Leimert Park, which was once dubbed "Black Greenwich Village.
There's something about a cowboy town in the summer heat. Less hardy haunts wilt as the temperature rises, but horse-country havens like Santa Ynez in Santa Barbara County come alive.
The pros and cons of congestion pricing
The Los Angeles County Metropolitan Transportation Authority plans to launch an ambitious pilot program somewhere in the county in 2025.
Enjoy a drive on one of 8 national scenic byways in California
Pack up the car and hit the road. Here's a snapshot of California's eight national scenic byways where the journey is the destination.
10 eco-friendly activities in Southern California you have to try
Celebrate our planet with one of these 10 eco-friendly activities that spotlight our state's natural beauty, wildlife, and sustainable farming. 
7 awesome hikes in Joshua Tree National Park
To help you explore this fascinating Southern California national park, here's a list of day hikes—from easy walks to more difficult treks.
Can a staycation satisfy a world traveler's wanderlust?
Tired of the four walls of his home, a world traveler and his partner try a San Diego staycation to satisfy their travel craving.
An escape from lockdown life on an Airstream getaway
A weekend spent camping in an Airstream on a Central Coast apple farm resets a couple's outlook on life. 
Lassen Volcanic National Park guide
A longtime Lassen fan tells us what to see and do in one of California's least-visited national parks. 
5 classic California road trips
These drives take you through miles of scenic highways and the state's diverse landscapes, from deserts and forests to mountains and coastline.
These 3 classic Southern California routes include beautiful sights and interesting stops. 
A quick guide to 10 bucket-list national parks
Dreaming of your next outdoor adventure? Get ideas and inspiration for the best ways to explore some of our favorite national parks.
Surf buddies in Costa Rica
Westways travel editor and surfer Jim Benning takes his daughter to Costa Rica to learn how to ride the waves.
A family adventure: Climbing Mount Fuji
Can parents and a 13-year-old make it up Japan's tallest mountain? Here's their tale.
Aboard the revolutionary, double-wide AmaMagna
With more restaurants, amenities, and space, Europe's largest river cruise ship changes the river cruising experience
Why all-inclusive resorts are an answer to your vacation
More people are booking at all-inclusive resorts. Here's why, along with suggestions for resorts that cater to a variety of travelers. 
We asked experts about hotel pandemic precautions. Here's what they said.
Pack these items so that you're prepared for a hotel stay during the coronavirus pandemic.
What to expect if you fly during the pandemic
Planning to get on a plane? These tips will help you navigate the skies safely.
Where to get the best takeout
From the Santa Ynez Valley to San Diego, we've tracked down terrific take-away meals for all tastes and budgets.
Many craft breweries offer creative take-out and delivery options, so you can enjoy fine local brews and tasty dishes in your own home.
Check out our list of the best inexpensive restaurants in the region.
Where to find top-notch barbecue in Southern California, from traditional and Southern to Laotian and Filipino.
These 6 eateries elevate south-of-the-border cuisine to new levels.
Delicious pizzas in Southern California
To satisfy that pizza craving, here are 6 places that dish up excellent pies.
Where to eat outstanding burgers
Who gets top bun? Westways' restaurant critics weigh in on restaurants with A1 burgers.
6 restaurant recipes you can re-create at home
AAA's Southern California restaurant critics share easy-to-follow recipes from their favorite restaurants.
Try New Hampshire food blogger Sarah Kenney's recipe for warm, gooey cinnamon rolls.
Talking tacos with Danny Trejo
The SoCal native, tough-guy actor, and taco titan shares stories and tasty recipes that you'll love. 
4 fantastic holiday cookie recipes
Freshen up your holiday baking routine with homemade treats shared by New Hampshire inns.
The real cost of a new car
The sticker price isn't the only figure to pay attention to. Don't forget these other factors that influence the cost of owning a new car.
How to choose the right replacement tires
These seven tips will help you find the right tires for your car. 
How often should you replace your car's oil?
Forget the old rules. Unnecessary oil changes do damage to the environment and your wallet. 
Car review: 2020 Honda Insight Hybrid
The Insight combines Honda's excellent build quality with great fuel economy and overall value.
Planting a drought-tolerant garden
Four things to check before you begin a big renovation
Renovations involve some risk, so make sure your insurance policy is up to date and that you are properly covered.
Watch out for porch pirates
More people than ever are ordering things online. These steps will prevent the theft of packages from your porch.
3 ways to avoid costly home repairs
These simple steps may help you prevent expensive repairs to your home.