Escape from reality at Electric Playhouse
Electric Playhouse is just that—a warehouse-size space that uses interactive electronics to promote play and movement. Video projectors and motion sensors immerse guests in games that have kids and adults alike jumping over virtual obstacles, battling alien spaceships with real dodgeballs, and navigating mazes. The games blend virtual reality with body movement and rotate every 30 minutes.
It's a favorite Albuquerque destination for kids, but adults can enjoy the rotating interactive art exhibits featuring the work of Georgia O'Keeffe and other artists, sporting events projected on a 30-foot-tall wall, live music and DJ dance parties, and immersive yoga with images in the studio that drift from beaches to rain forests. Adults, $18; children, $15.
New exhibits on Santa Fe's Museum Hill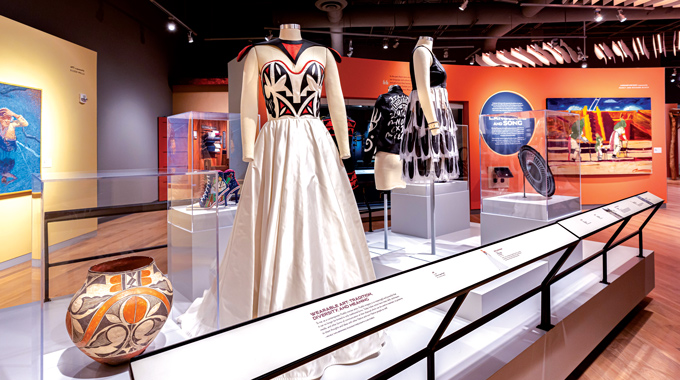 If it's been awhile since you've visited Santa Fe's Museum Hill, now is a good time to return. Summer 2022 saw the cultural hub's Museum of Indian Arts & Culture unveil its newly revamped permanent exhibit "Here, Now and Always"—an inspiring, wide-ranging collection of more than 600 Indigenous items spanning tribes, artistic mediums, and generations.
Interactive touch screens guide visitors through themed installations displaying everything from ancestral arrowheads to modernist paintings by the likes of famed Diné artist Tony Abeyta.
The impressive temporary exhibit "Grounded in Clay: The Spirit of Pueblo Pottery" is also well worth a look before it closes on May 29. Adults, $12.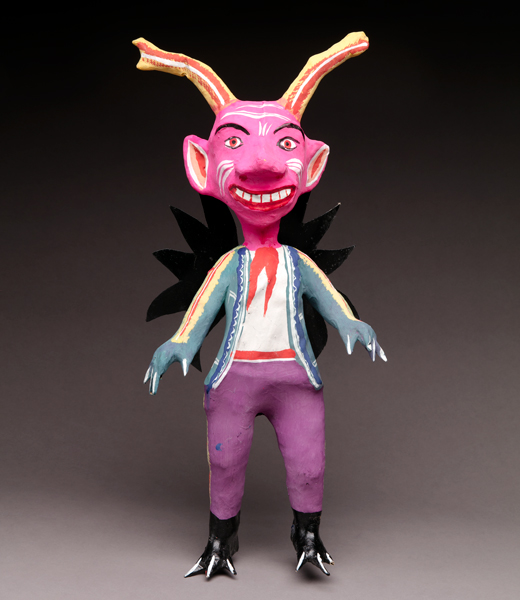 Next door, the Museum of International Folk Art brings the dead of winter alive with its vibrant "La Cartonería Mexicana/The Mexican Art of Paper and Paste" exhibit, slated to run January 29 through June 30. Among the more than 100 papier-mâché sculptures—from colorful piñatas and alebrijes (fantastical creatures) to Día de los Muertos skeletons—many pieces are from the museum's permanent collection but will be publicly displayed for the first time.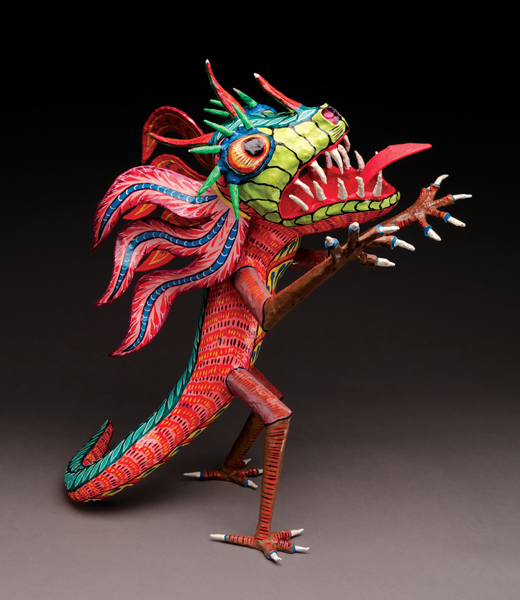 Exhibit program consultant Nora Dolan is most excited for visitors to see a toothy, dragon-like alebrije created by Mexico City artist Pedro Linares, whom Dolan calls "an innovator" in Mexico's traditional papier-mâché handcraft. Adults, $12.

If you think all Starbucks locations are alike, think again. One in Albuquerque is unique: It claims to be the only freestanding Starbucks owned and operated by Native Americans. Located across the street from the Indian Pueblo Cultural Center, the shop in Avanyu Plaza is licensed to Indian Pueblos Marketing, a company run by our state's 19 Pueblos.
It features Pueblo-inspired architecture, Native pottery, 2 kiva fireplaces, and an outdoor patio. At approximately 4,000 square feet, it's also the largest Starbucks in the Duke City.
Next door is Laguna Burger, one of 3 outlets owned by the Laguna Pueblo people. Its specialty is a green chile and mustard cheeseburger.
A soap-prising entrepreneur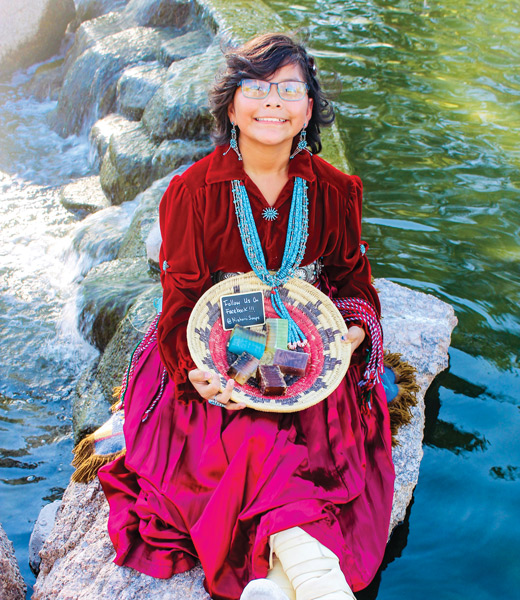 New Albuquerque shop Nizhóní Soaps is the latest in a budding franchise. Nizhóní means "beautiful" in Navajo, and here visitors can find scents with evocative names like Rez Dirt, Nalis Camp Fire, and Navajo Tea.
The twist? Its proprietor and founder, Kamia Begay, is just 14 years old. Four years ago, Begay began making soap using Navajo fragrances, herbs, and traditional recipes passed down from her grandmother and mother. Her favorite offering, Rez Dirt, is an homage to her home on the reservation, while other scents, such as Shima Red Rose, are dedicated to her late great-grandmother.
Begay has also opened locations in Farmington and Mesa, Arizona, and she isn't slowing down anytime soon. "I hope to be the next Bath & Body Works but with a Native American flair to it," says Begay. "I want to open many storefronts all around the world."