These themed activities are fun for the whole family.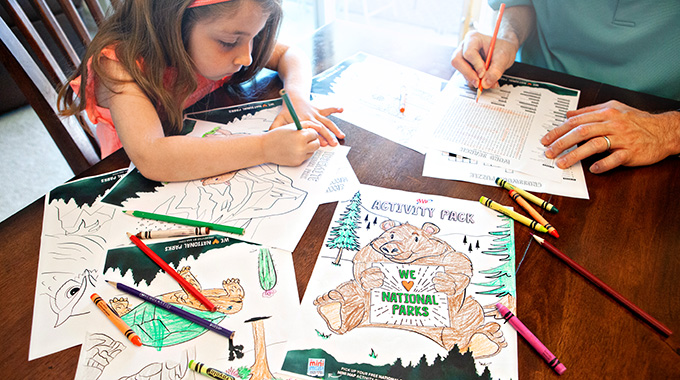 To celebrate the National Park Service's birthday on August 25, we've created nine pages of digital downloads packed with fun activities for the whole family. If your family is planning a road trip to a national park, be sure to stop by your local branch to pick up a map before you go. Our most popular national park maps are Yosemite, Death Valley, Joshua Tree, Sequoia and Kings Canyon, Yellowstone, Great Smoky Mountains, and Acadia. Did you know that all fourth-graders and their families are granted free entry into national parks? Get your pass at everykidoutdoors.gov. 
Download the AAA National Parks Activity Pack.
We 🧡 National Parks Giveaway
Find us on Instagram @aaasocal_westways for our first giveaway celebrating national parks. The giveaway starts August 24 at 5 p.m. PDT and ends August 26 at noon PDT. 
AAA Travel Alert: Many travel destinations have implemented COVID-19–related restrictions. Before making travel plans, check to see if hotels, attractions, cruise lines, tour operators, restaurants, and local authorities have issued health and safety-related restrictions or entry requirements. The local tourism board is a good resource for updated information.