On Lake Tahoe's South Shore, outdoor activities reign, with hiking, camping (even indoors), and water sports.
It's hard to stay indoors during a Lake Tahoe summer. As a child, I spent my days hunting for forest trail treasure, playing games on the beach in front of my uncle's shoreline home, and swimming in the lake until I was waterlogged. Boat excursions were exclamation points, even when the winds whipped up huge waves that splashed over the bow and left me soaked.  
While Lake Tahoe's South Shore is bliss for kids, it's equally fantastic for adults—with endless outdoor adventures, a rich restaurant scene, and comfortable hotels that have their own mountain sense of place. On a recent trip, I mixed some of my childhood adventures with current preferences, with longer hikes and craft beer serving as my new favorite punctuations to a Lake Tahoe summer.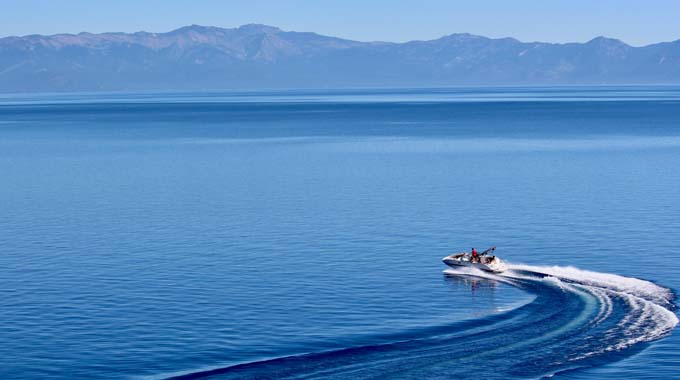 The Tahoe Rim Trail, a 165-mile path that traces the ridges surrounding the Tahoe Basin, ranges in elevation from 6,304 to 10,338 feet. You don't have to hike the entire trail to enjoy it. Day hikes allow you to choose manageable chunks—from the 1.4-mile (round-trip) Big Meadow trailhead to Big Meadow, to the 17.6-mile (round-trip) Kingsbury South trailhead to Star Lake. The longer, more challenging hike allowed me time to cool off in Star Lake before the return trip. 775-298-4485.
Perhaps one of the most-photographed vistas in the area is from Inspiration Point, about 600 feet above Lake Tahoe. Visitors here get sweeping views of Emerald Bay and Fannette Island. Parking can be difficult in summer, so consider ditching the car and taking the Emerald Bay Shuttle. The adult one-way fare is $4. 775-589-5500.
I found the closest approximation to my childhood boating excursions with Lake Tahoe Boat Rides. The tailored adventure for up to 20 passengers per boat allows you to take a private cruise to beaches, have a picnic at the teahouse on Fannette Island, learn to wakeboard or water ski, or just sit back and watch the scenery from the water. In summer, half-day rates are $800; sunset cruises are $400 to $450. 530-545-1223.
Among the South Shore beaches likely to be less crowded in summer is Kiva Beach, which has free parking and a forest trail that leads from the visitors center to the beach at the mouth of Taylor Creek. This is one of the few South Lake Tahoe beaches that allows leashed dogs. Watching the four-legged visitors added to my beach fun, which otherwise was divided between swimming and lounging with views of Mount Tallac.
Where to eat in Lake Tahoe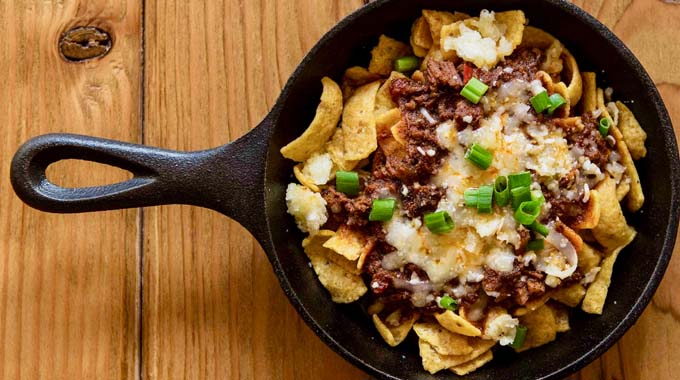 Barbecue meets Mexican food at Chimayó Street Grill, allowing dedicated fans of both to order slow-smoked brisket or the pulled-pork torta with jalapeño slaw and fried mac-and-cheese. Plenty of sides can add to your meal, whether you pick pickled beets or bacon brussels sprouts. Comfortable in your hotel room? Not to worry—they deliver ($30 minimum order). 1142 Ski Run Boulevard. 530-600-3900; chimayotahoe.com.
Inside Tahoe-cabin-meets-industrial Sidellis Lake Tahoe Brewery and Restaurant, I met some of Lake Tahoe's most dedicated craft beer fans. Offerings range from Hanzo Hefeweizen to South Shore Sour to Brewocracy Red Tape IPA (my favorite). The no-nonsense, affordable food menu includes snacks, salads, and sandwiches. 3350 Sandy Way. 530-600-3999.

Where to stay in Lake Tahoe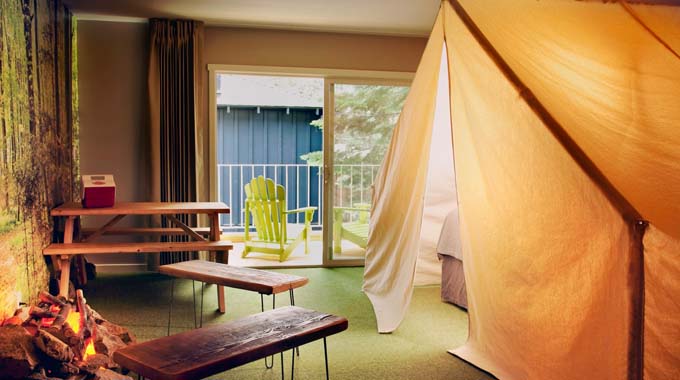 I'm no longer a kid, but the tent in my Great Indoors room at the Basecamp Hotel made me feel like one. The outdoors vibe permeates the rooms, lobby bar, beer garden, and outdoor fire pits (s'mores kits available for $3). The 73 rooms (not all with tents) feature 300-thread-count linens, wool blankets, high speed Wi-Fi, gear racks, and original art by Wendy MacNaughton. Rates start at $150. 4143 Cedar Avenue. 530-208-0180; basecamptahoesouth.com.
A free Lake Tahoe Communities map is available at a AAA branch. For information about TourBook guides and TripTik Travel Planners, visit a branch or go to AAA.com/maps.
AAA Travel Alert: Many travel destinations have implemented COVID-19–related restrictions. Before making travel plans, check to see if hotels, attractions, cruise lines, tour operators, restaurants, and local authorities have issued health and safety-related restrictions or entry requirements. The local tourism board is a good resource for updated information.