With just 5 ingredients, you'll have a tasty dish that will be a hit at potluck parties.
More than 50 years ago, Catherine Cathey, a AAA member who lives in Hillsboro, Texas, looked in her fridge and thought, "Now what am I gonna do with these Tater Tots?" She glanced in her pantry, spotted some canned soup, and voilà, her Tater Tot casserole was born.
The dish features hamburger meat between layers of crispy Tater Tots—a hot, savory meal that's particularly beloved on cold days. Catherine's taste testers, husband W.J. and their 4-pound teacup poodle named Scooter, are always ready to sample her latest creation. They've tasted—and loved—her chicken and dumplings, stuffed bell peppers, cabbage rolls, and, of course, this hit.
Not surprisingly, Catherine has become known around town as a creative cook who can whip up an inventive dish on a budget. She brings the casserole to her church's monthly dinners, but other creations have been popular, too. "I'm featured in our church cookbook and about every other page is my recipe—they should've called it Catherine's Cookbook," she jokes.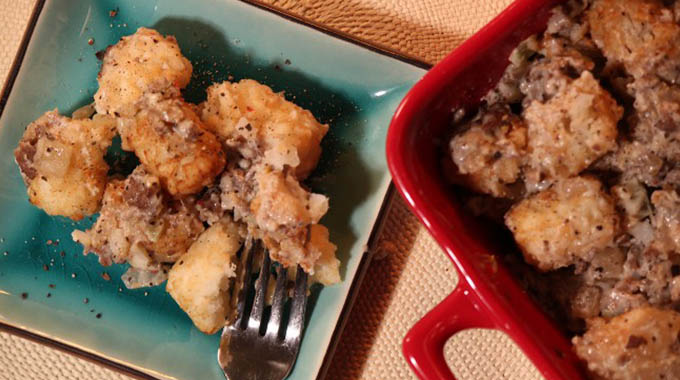 Ingredients
1 brown or yellow onion, chopped
1 pound of hamburger meat
1 can cream of mushroom soup
1 can cream of celery soup 
1 large package frozen Tater Tots  
Directions
Heat skillet over medium heat. Add onion and hamburger meat and cook until the onion is translucent and the meat is brown.  Add salt and pepper to taste. Drain extra meat juices. Mix cream of mushroom and celery soups together with meat.

In casserole dish, layer frozen Tater Tots, then hamburger meat mixture. Repeat layers until the pan is filled. Bake 350 degrees in the oven for 20 to 30 minutes. 

Download the tater tot casserole recipe

Save at restaurants and on meal-kit delivery services.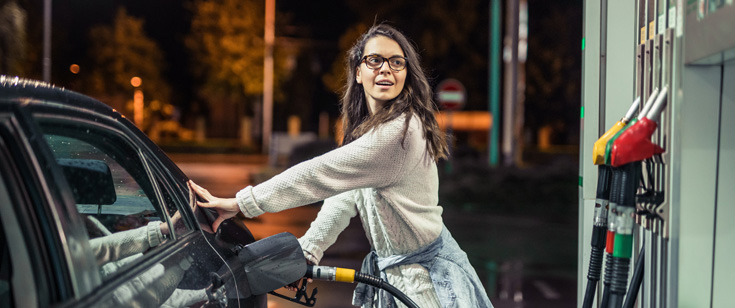 AAA membership unlocks savings on everyday purchases.