These dishes, shared by AAA members, warm up body and soul.
Jalapeño cornbread dressing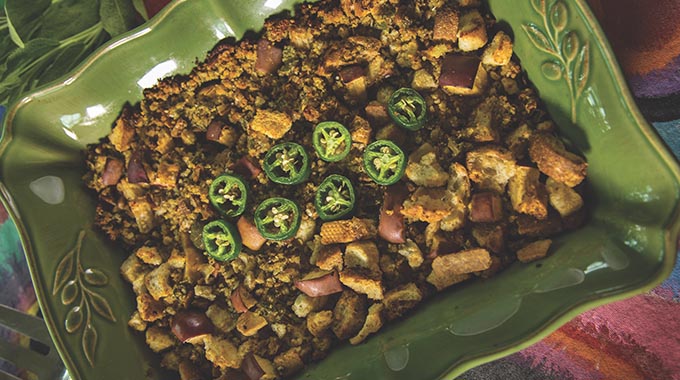 A friend of Beverly Ann Moore, a Dallas resident, came to her with a culinary emergency: She'd been invited to a Thanksgiving dinner with her boyfriend and needed something to wow his family. Moore turned to her mother, Lily, knowing she always had the perfect solution. Lily thought about it, and then wrote down her recipe for her crowd-pleasing jalapeño cornbread dressing, adding, "Trust you will find it delicious." Not surprisingly, the dish was a hit, and Moore's friend and boyfriend eventually got married.

Lily died in 2015. She didn't write down most of her recipes; this is one of the few that survives. Moore makes the dressing every year, especially for Thanksgiving. "My mom thrived—living beautifully and making the best of it," she says. "She was witty, clever, always wore high heels, and rarely wore pants. I considered her a diva.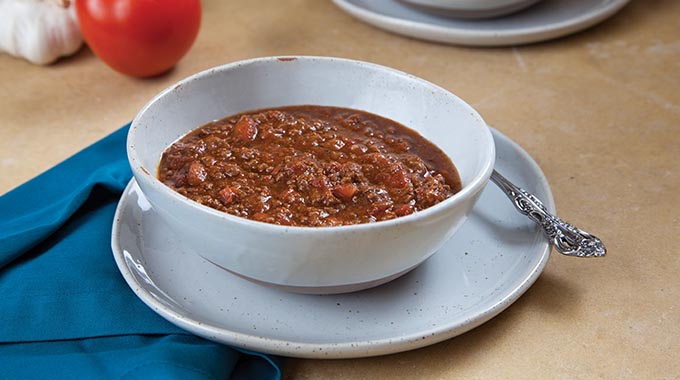 Back in 1977, Ron Bird was in a room full of legislators with a big pot of chili in hand—the perfect recipe for persuading Texas lawmakers to declare the food as the state dish. And it worked: Chili became that state's official edible symbol. The passing of the bill was followed by a celebration with a huge trough filled with chili. It required 100 pounds of beef and a barrel of spices. While Bird doesn't make troughs of chili these days, he still makes it during chilly times of the year for his family.

Over the years, Bird has made some revisions to the recipe, which was passed down from his mother. She was from Missouri, and her recipe called for ground beef and beans. As every Texan knows, a true chili has ground chuck and no beans, so Bird often alters the recipe accordingly.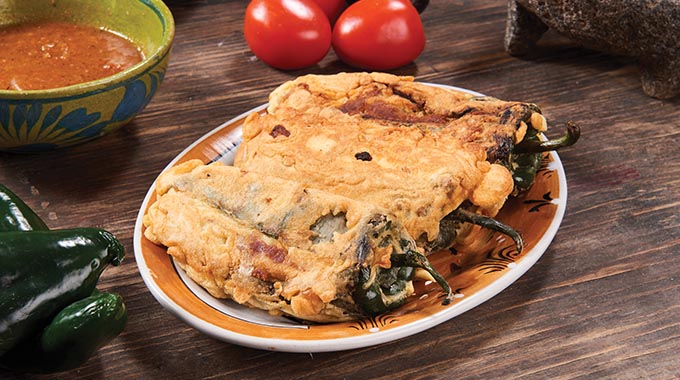 Consuelo H. Perez Weber has been cooking since age 12, so it's no wonder she can whip up a mean chiles rellenos dish. During school breaks, Consuelo spent most of her time in her grandmother's kitchen and quickly learned how not to handle peppers. "Grandma would coat her hands up to the wrist with oil," she recalls, so that the pepper enzymes don't transfer to the skin. "The first time I cooked these, I forgot and I burned my hands," says Consuelo. "Another time, I rubbed my eyes after handling the peppers—both really bad ideas." 

Conseulo's chiles were her father's favorite meal. Although he's passed away, she still makes them on his birthday. "It's my way of saying happy birthday, Dad."



Save at restaurants and on meal-kit delivery services.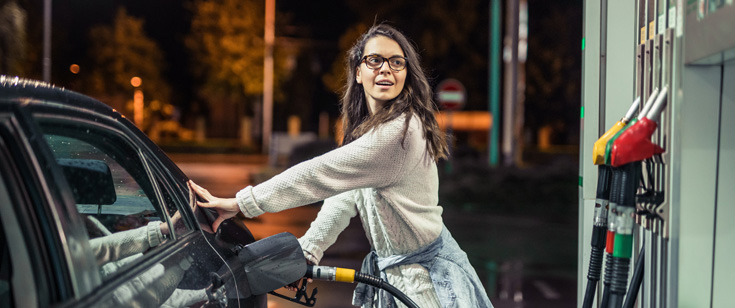 AAA membership unlocks savings on everyday purchases.