AAA Explorer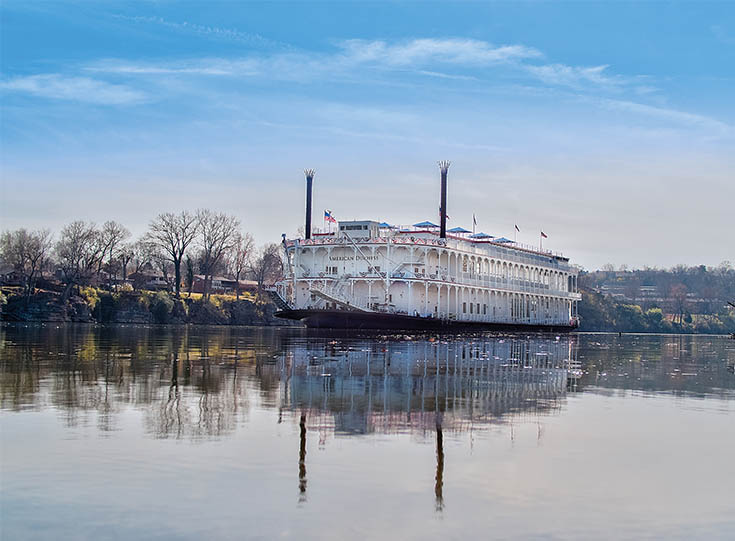 What's cruising like now? 
Two vaccinated travelers venture out into the world again. Here's what it was like aboard the American Duchess paddlewheel boat sailing on the Ohio River.
Check our guide to sun-soaked regions of the Caribbean.
Here's what's on tap for Walt Disney World's 50th anniversary celebration.
Halls of Fame worth a road trip
Take a trip to 8 places where you can stand in awe of great achievements.
The least-visited national parks
Looking for solitude? Make your way to any of these, the 8 least-visited national parks in the Lower 48.
Where to get the tastiest craft ice cream
These 3 artisans are passionate about their cold confections.
5 kid-friendly hikes on O'ahu
These outings are perfect for young ones as well as the young at heart. 
5 delightful food tours & classes
Food lovers are bound to enjoy these food tours and classes.
The road to Hana: An insider's guide to must-see stops
Hawai'i's most beautiful drive is also its most challenging, but worth it.
The Fort Worth Stockyards National Historic District is hopping again.
7 family-friendly outdoor vacations in Texas
It's time your family to romp—on sand, lakes, rivers, or in canyons.
8 cool skills you can pick up on your next vacation
Check out these fun hobbies, from building sand castles to beekeeping.
Texas Kitchen: Erika's Air Fryer Salmon
Dish up fish for dinner with blogger Erika Harrison' tasty recipe.
Banding together in Mesilla
How the local businesses in this southwestern town survived the pandemic's economic fallout by looking out for one another.
8 family-friendly lakes in New Mexico
Once summer hits, families take to the state's lakes. Here's a guide to our favorites, from quiet alpine mirrors to motorboat meccas. 
Learn to cook New Mexican cuisine
From a Pueblo home to the famed Sante Fe School of Cooking, check out these places where you can dive deep into the state's distinctive dishes.
10 fabulous places to go mountain biking
Mountain bikers flock to New Mexico for good reason: The state offers incredible topographical diversity, from desert slickrock to alpine meadows.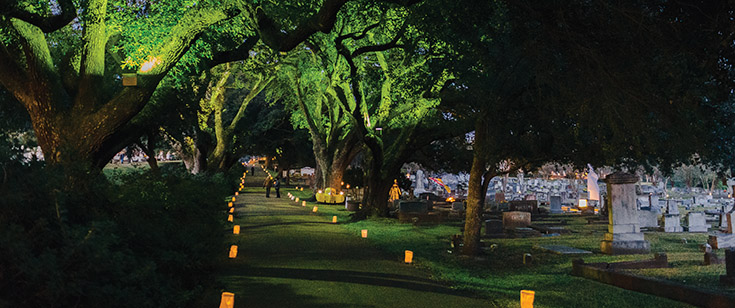 Discover art, nature, and history in Southern cemeteries
These cemeteries offer peaceful places to reflect on the living and the dead. There may even be a ghost story or two.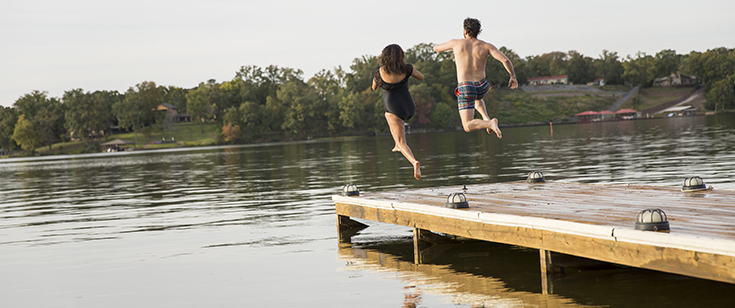 3 perfect days in the Diamond Lakes area
Diamond Lakes includes what's best about the Arkansas outdoors, from hunting and fishing to kayaking, hiking, and mountain biking.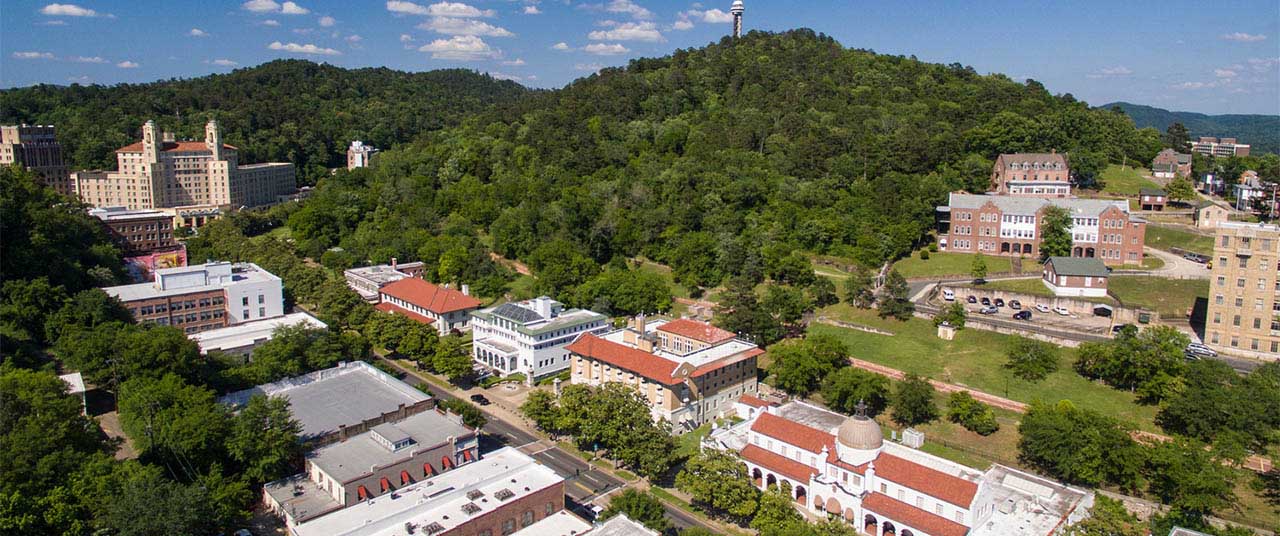 Arkansas: Hot Springs National Park guide
Steeped in history and lore, this park has seen its share of ruffians, dreamers, and gangsters. 
Alabama: Take a caffeinated tour of Huntsville
As you sip your way along the 10-stop Craft Coffee Trail, you'll find yourself in cafés inspired by bicycles, cupcakes--even the space program.
A fun family vacation on Alabama's Gulf Coast
The Gulf Coast is welcoming back vacationers with expanded entertainment options, family-friendly accommodations, festive waterfront dining, and an atmosphere that caters to kids (and kids at heart). 
Cool skills you can learn this summer
On your next getaway, you could learn to surf, blend wine, or improve your golf swing. These Alabama lodgings and parks are great for vacationers.
A guide to exploring Virginia's otherworldly caverns
Each of these 8 caverns is unique, ranging in size, history, and offerings. They're also the perfect place to beat the heat. 
7 family-friendly campgrounds in Virginia
These outdoor vacation spots offer plenty of scenic vistas, fresh air, and on-site attractions for the whole family.
Don't miss this bucket-list experience
Virginia Beach's Military Aviation Museum offers thrill-seekers the chance to soar through the sky in an open-cockpit biplane. 
Leisurely days biking on the Virginia Capital Trail
The Virginia Capital Trail links the state's current capital with its first, passing through forests, farm fields, and battlegrounds.
6 female chefs who are transforming the dining experience
Many female chefs in Northern New England are using their top-notch culinary talents to carve out new paths in the restaurant world. 
Where to find wild blueberries in Maine
August means blueberry time, and fields and festivals are beckoning. Here's a guide to finding the freshest, sweetest berries in the state.
6 lighthouses where you can spend the night
Your stay at these lighthouses is sure to be memorable, with panoramic ocean views and spectacular sunrises and sunsets.
7 wildlife refuges with gorgeous water views
For a less-crowded getaway, consider a trip to one of New England's wildlife refuges, where animal sightings are wonderful and scenery is gorgeous.
Art, nature, and history come alive in these cemeteries
These sprawling green spaces with winding roads and picturesque vistas offer peaceful retreats.
Missouri: Top things to do in Augusta
Known for its award-winning wines, this historic village also brims with talented artisans, wooded trails, distinctive shops, and breathtaking vistas. 
Kansas: Tallgrass Prairie National Preserve
The country's largest remaining expanse of tallgrass prairie showcases a rare ecosystem.
Celebrate the arts of Detroit
Our guide shows where to find world-renowned art and music, ethnic heritage and cuisine, and a multitude of participatory experiences.
At these high-tech and hands-on museums, visitors are encouraged to interact with the exhibits, making them as entertaining as they are educational.
National parks: the coolest things to do
What if you really want to paddle a kayak in solitude? Or surf down a giant sand dune with your kids? We've got the lowdown on where to go. 
Pack the car and hit the road. Here are 7 scenic routes where the journey is the destination.
Major cruise lines have restarted weekly sailings to Alaska from Seattle. Here's what you need to know.
International destinations
A family adventure: Climbing Mount Fuji
Can parents and a 13-year-old make it up Japan's tallest mountain? Here's their tale.
Samantha Brown offers insights on the return of travel
 As vaccinations roll out and destinations open up, Samantha Brown is dusting off her passport and suitcase.
7 reasons to visit Europe this year
Get those travelin' shoes out. The European Union has opened the door for U.S. visitors to the Continent. 
Surf buddies in Costa Rica
AAA Explorer Editor in Chief and surfer Jim Benning takes his tween daughter to Costa Rica to learn how to ride the waves.
Car review: Land Rover Defender 110
The Defender is designed to go where the pavement ends. It's the real deal, not some wimpy crossover SUV.
Should you refinance your car loan?
Interest rates are loan so now may be the perfect time to refinance your car loan.
Why are auto-repair labor costs so expensive?
Here are four factors that influence auto labor costs.
7 things to look for when test-driving a car
Don't skip the test drive before you commit to paying tens of thousands of dollars for a car. Some things you need to judge for yourself.
5 benefits of a life insurance policy
The pandemic has more people buying life insurance coverage. Here's why it's a good idea.
Are you covered for a natural disaster?
It's smart to check up on the disaster-related coverage you have, because it can vary depending on your location and the type of home you own. 
15 ways to go green in your home
Green your home by reducing waste, toxic chemicals, and energy use. Here's a room-by-room guide to making your abode more sustainable.
Watch out for porch pirates
More people than ever are ordering things online. These steps will prevent the theft of packages from your porch.
Fill up on delicious cuisine as you go sightseeing. Here are a few favorite roadside eateries worth a stop.
Whether you're wheeling through small towns or exploring big cities, you can enjoy great food that won't break the bank, if you know where to look.
Albuquerque's Sawmill Market food hall is reshaping the local food scene.
Creole Creamery's sophisticated small-batch ice creams, sorbets, and sherbets have earned it a place among the South's legendary food destinations.
6 restaurant recipes you can re-create at home
AAA's Southern California restaurant critics share easy-to-follow recipes from their favorite restaurants.
Try New Hampshire food blogger Sarah Kenney's recipe for warm, gooey cinnamon rolls.
Talking tacos with Danny Trejo
The tough-guy actor and Southern California taco titan shares stories and tasty recipes that you'll love. 
Veronica's Mexican Manicotti
This  recipe is a south-of-the-border spin on manicotti, with pimientos, Mexican-style shredded cheese, and green onions.