AAA gift membership
Give the gift of a AAA membership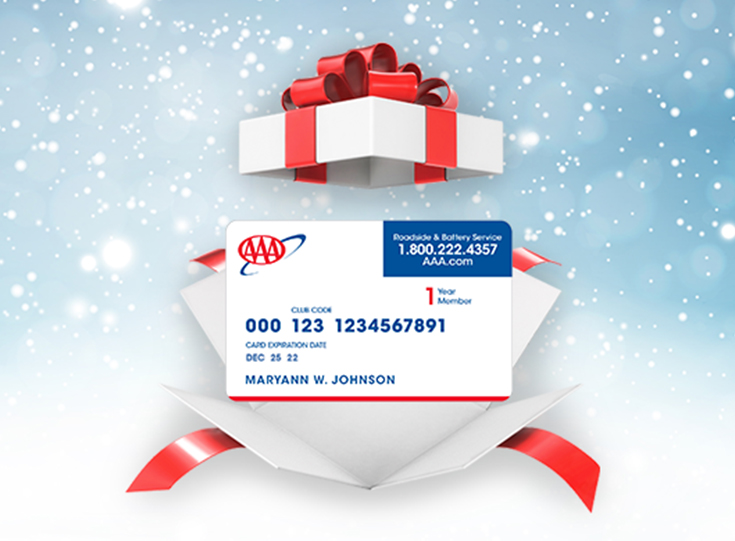 Gift security & peace of mind to loved ones
Give a full year of peace of mind on the road with a AAA Gift Membership. Plus, we'll add an additional family member1 and give you a $20 gift card for free.2 Order by December 8, 2021 to ensure delivery by December 24, 2021.
This page has a redirect option enabled. In production the page will redirect to: https://www.ace.aaa.com/membership/membership-options/gift-membership.html
Take advantage of these AAA member services & benefits
To give a gift membership to a recipient residing outside of your club, please visit the AAA Gift Center.