AAA Life Insurance
Life insurance annuities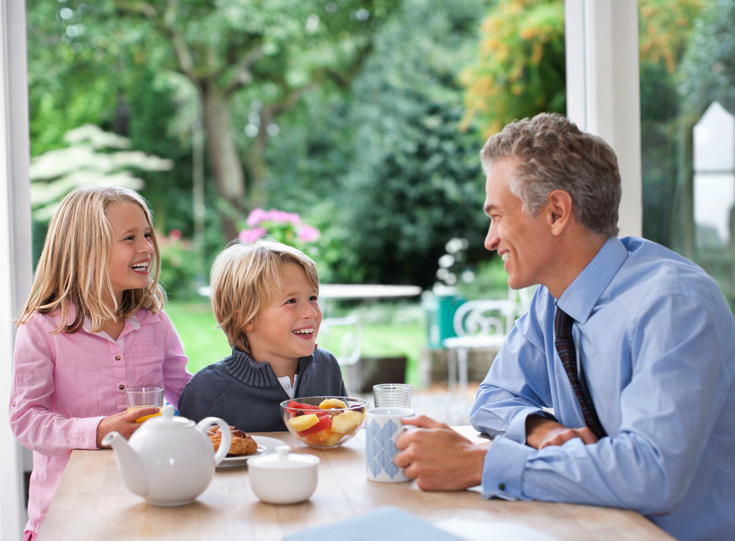 Tax deferred fixed annuities
Earn interest on your money now and pay taxes later with the AAA Life Insurance Platinum Bonus Annuity. Or turn savings into retirement income that can last a lifetime with a Guaranteed Income Annuity.
What are fixed annuities? 
A fixed annuity has a guaranteed set interest rate that remains in effect for multiple years. By guaranteeing a rate over multiple years, this product aims to offer more stability and predictability than other types of annuities. Also, with a fixed annuity, interest rates and contract terms are specified up front, which means that since the rates are locked in, your contract can help identify exactly how your money may grow for the entirety of the contract term. Fixed annuities have no hidden fees and offer predictable results as long as no withdrawals are made. 
Why choose an annuity?
Tax-deferred growth
A key benefit of fixed annuities is their ability to be a safe harbor from taxes and market fluctuations. As long as the funds are kept in the fixed annuity product, the member/investor will not owe taxes on the gains. Tax-deferral allows interest to compound faster and this ultimately helps members/investors grow their savings more quickly than with a CD, where gains are taxed yearly. With the Platinum Bonus Annuity, you earn interest on your retirement savings now and pay taxes later.
Earn interest now and pay taxes later
Current tax laws allow for the deferral of income taxes on an annuity's earnings until they are withdrawn. Tax deferral helps an annuity grow at a faster rate than taxable interest accounts like money market funds and certificates of deposit because your money grows in three ways: your premium earns interest, your interest earns interest, and the money you would have paid in taxes remains in your account to earn interest.
AAA Life offers two kinds of annuities: 
Platinum Bonus Annuity 
Guaranteed Income Annuity 
Platinum Bonus Annuity
Purchase a Platinum Bonus 5 Annuity and you'll start earning a competitive interest rate plus a first-year bonus that's guaranteed for the first 12 contract months. Keep in mind that the first-year rate you will earn is based on the amount of your initial premium. Flexibility of premium payments is another key feature. You can decide when you add to your annuity without having a fixed schedule to do so.
Platinum Bonus Annuity features:
Competitive interest rate and first-year bonus
Maximize your earnings through the power of tax deferral
Free withdrawal once per contract year, up to 10%
Includes a 5-year term
Platinum Bonus 5 Annuity rates1

Issue amounts

First-year base interest rate

First-year bonus rate

Total first-year interest rate

$3,000-49,999

4.25%

1.50%

5.75%

$50,000-499,999

4.25%

2.00%

6.25%

$500,000 and above

4.25%

2.50%

6.75%
Rates effective as of November 16, 2022
Guaranteed Income Annuity
The AAA Life Guaranteed Income Annuity can help turn a portion of your savings into a steady stream of income throughout your retirement. By using a portion of your assets from retirement savings plans, such as a 401(k) IRA, bank account, etc., you can transform some or all of your funds into immediate regular payments that you and your spouse can never outlive. 
Guaranteed Income Annuity features:

A competitive payout rate
Fixed income that isn't subject to market fluctuations
A lump sum withdrawal can be taken for unexpected needs
Supplements retirement
Example of how a 1-time $100,000 sum could be turned into retirement income with Guaranteed Income Annuity1

Age

Monthly payment you'll receive

Total payment you'll receive annually

Your payout rate for life

60

$356.32

$4,275.84

4.30%

65

$404.94

$4,859.28

4.90%

70

$471.55

$5,658.60

5.70%

75

$566.13

$6,793.56

6.80%
The payout rate is the income received each year as a percentage of your initial premium. It is not an interest rate.
AAA Life Insurance services & tools

Get a free life insurance assessment
Get help deciding what coverage is best for your needs with a free analysis. AAA Life and its agents do not provide tax, legal, or financial advice.

Log in or register for an account to manage your policy. Pay your life insurance bill, set up Auto Pay, manage your contact information, and more.
Frequently asked questions