AAA Insurance
Glossary of insurance terms & definitions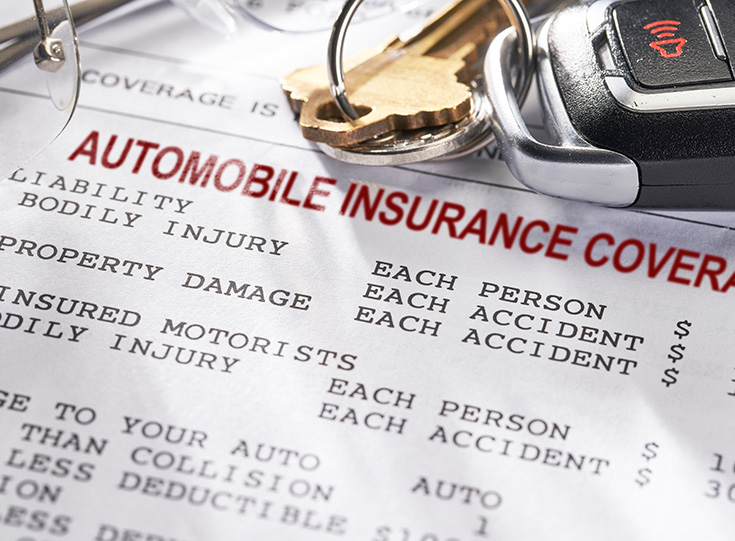 Every industry has a unique language; insurance is no exception
Below are key insurance definitions and terms you might come across as you consider purchasing an insurance policy.
AAA auto, home, life, and travel insurance are there 24 hours, 7 days a week.
Understand your policy coverage options
Accidental death, dismemberment
+
This coverage pays within 90 days of an accident if death or dismemberment (hand, foot, finger) occurs while you or a relative are in a covered vehicle. 
The fair market value of property: replacement cost minus depreciation.
The person who writes the repair estimate for your vehicle or home and can answer questions about the repair process.
Replacement parts not made by the original equipment manufacturer used to replace damaged parts in vehicles. Using them may affect insurance coverage.
A representative for the company who sells insurance, usually on a commission basis. This individual could be an exclusive or non-exclusive agent.
Altered, Modified, or Customized Vehicle
+
A vehicle is considered altered, modified, or customized if it has been changed from the standard or optional equipment offered by the automobile manufacturer. Changes include special paint jobs, upholstery, and structural and mechanical changes.
A change to the policy. An amendment alters the contract and an endorsement adds to it.
A device that deters vehicle theft.
The process usually performed by an impartial expert to determine the value of property or the extent of damage.
A process of settling a dispute through an impartial party; an alternative to litigation.
The party that is legally liable for damages in an accident.
A type of loss that is covered under comprehensive coverage.
A temporary agreement declaring the policy is in effect.
If you or someone your policy insures is at fault in a collision that injures someone else, this coverage protects you from injury claims or lawsuits brought against you.
Termination of an insurance contract before the policy period ends.
Car rental or transportation expenses
+
If your car isn't drivable or has to be sent to a shop for repairs, this coverage pays for car rental or public transportation expenses.
A disaster affecting a specific geographic area. Examples include floods, hurricanes, tornadoes, and large hailstorms.
Any request or demand for payment under the terms of the insurance policy.
Individual or entity presenting a claim.
Once you've paid your deductible, this coverage pays for repairs to your vehicle if it's damaged in a collision with another vehicle or an object.
Once you've paid your deductible, this coverage pays for repairs to your vehicle caused by something other than a collision, such as fire, theft, vandalism, glass breakage, or wind damage.
A type of homeowners insurance that meets the special needs of condominium owners.
Protection and benefits guaranteed by an insurance policy.
The part of your policy that includes your name and address; the property being insured, its location and description; the policy period; the amount of insurance coverage; and the applicable premiums.
The portion of a claim paid out of pocket. A higher deductible will lower insurance premiums.
The decrease in property value due to wear, tear, and/or time.
A premium reduction if you or your automobile meet conditions that may reduce the insurer's losses or expenses.
The house, attached garages, wall-to-wall carpeting, and built-in appliances. Land is not included. Does not include other structures.
An addition to the policy. An endorsement adds to the contract and an amendment alters it.
An assessment of the cost to repair your damaged property.
This coverage pays for post-collision medical care that you or your passengers may need that isn't covered by primary medical insurance. If you receive medical care outside of your health carrier's plan, you may be required to pay the initial $2,000 of medical expenses.
Restriction in your insurance policy that limits or excludes coverage for certain perils, persons, property, or locations.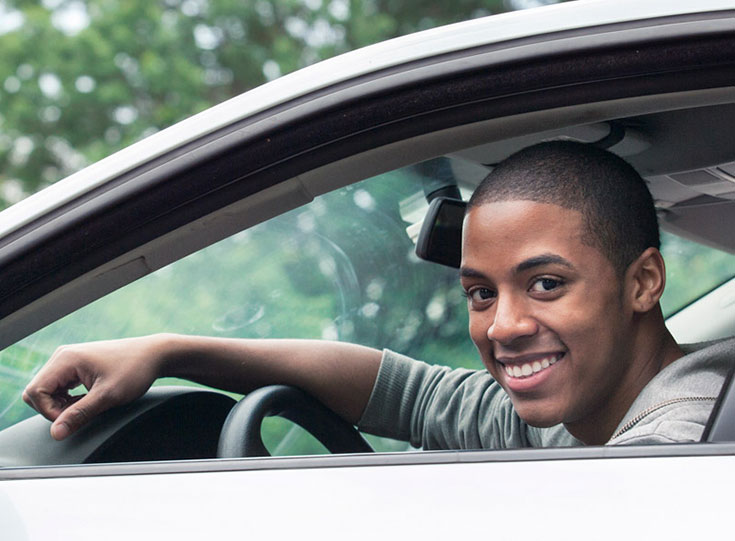 Enjoy auto insurance savings, service, and security. Our policyholders have counted on AAA for decades to provide the legendary service we're known for.
Term used to refer to an insured.
A claim for damage, loss, or injury made by an insured.
There are 2 types of forms that are important for insurance: pre-printed contracts that comprise an insurance policy, and questionnaires or coverage selection forms a policyholder is required to fill out.
Guaranteed rebuilding cost coverage
+
If your home suffers a total loss, the optional Guaranteed Rebuilding Cost endorsement pays the covered losses to rebuild your home without regard to the limit of liability—few companies offer this coverage to homeowners.1
Guaranteed replacement coverage
+
If your home or other covered structures suffer a loss, guaranteed replacement coverage pays the covered losses to repair or replace the damaged structure without regard to the limit of liability.2
Protects homeowners from losses to their homes, personal property, and some types of damage or injury to others for which the homeowner is liable.
Verification of a vehicle's condition.
The act of falsifying or exaggerating the details of an accident to an insurance company to obtain payment that would not otherwise be made. Common types of insurance fraud are staged accidents, exaggerated injuries, and inflated medical bills.
A person or organization covered by an insurance policy.
An organization that provides insurance.
Currently no insurance glossary terms
+
Currently no insurance glossary terms
+
A vehicle rented under a long-term contract. The leasing company retains ownership of the vehicle.
Liability coverage may cover you if someone is injured on your property and you are found legally responsible for damages.
A claim, charge, or encumbrance on property as a security for the payment of a debt.
A party with a financial interest in property up to the amount of money borrowed or still owed on the property.
The maximum amount of protection purchased by the insured for a specific coverage.
The maximum amount specified in your policy that the insurance company will cover.
Any measurable dollar cost of damage and/or injury suffered by a person.
This coverage may help you pay for temporary increased living costs, such as hotel bills, if you are unable to stay in your home after a fire or other covered loss.
Covers someone injured at your home, regardless of who is at fault. Does not cover you or relatives who live with you. This coverage pays for medical expenses if you or occupants in your car are injured in a collision, no matter who's at fault.
Although policies differ when it comes to deductible waivers, the no-liability waiver is an industry standard. Also known as the not-at-fault waiver, it means that if your car needs repairs after a crash that's not your fault, your insurance company will waive your deductible, as long as the other driver can be identified and has liability insurance.
The person or entity listed on the policy declarations page.
When an insurer does not renew a policy at the end of its policy period.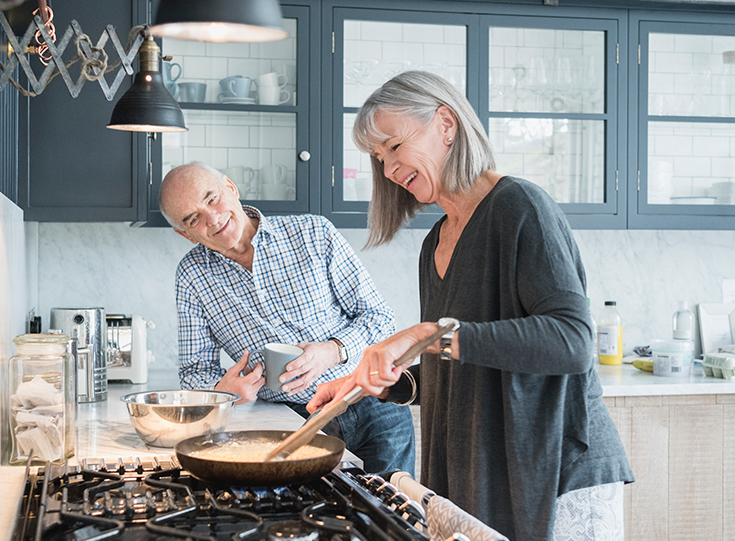 Whether you're in a house, a condo, or an apartment, get insurance coverage for the place you call home.
Original equipment manufacturer (OEM) parts
+
Automobile parts from the original vehicle manufacturer or the supplier of the original parts.
Structures separate from your house, such as a fence, detached garage, pool, gazebo, and patio. Land is not included.
An electronic version of your bill you can review online.
Electronic system that allows you to review your policy documents online.
Personal injury protection
+
If you and your passengers are injured in an auto collision, this coverage pays for medical expenses and lost wages no matter who's at fault. It also provides coverage if you or relatives who live with you are injured as a pedestrian.
Covers injuries to others, along with damage to their property, for which you are legally obligated to pay.
Examples include furniture, clothing, stereo equipment, televisions, sports equipment, and kitchenware. There are 2 types: actual cash value and replacement cost. Replacement cost will pay for the full replacement cost of your items in a covered loss, whereas actual cash value will subtract depreciation.
Personal umbrella protection
+
Provides high limits of additional liability coverage above the limits of your homeowners and auto policy.
A contract between an insured and an insurer.
A change made to your insurance policy during the period the policy is in force.
The person or entity listed on the policy declarations page.
The term of duration of the policy, encompassing the time between the exact hour and date of policy inception and the hour and date of expiration.
The state of a vehicle before an accident, including damage not related to the accident, mileage, options, and other factors.
This card is issued by your insurer and contains basic information about your insurance policy.
Property damage liability
+
 If you or someone your policy insures is at fault in a collision that damages someone else's property, such as a vehicle or building, this coverage pays for repairs and protects you from lawsuits.
A statement of the premium that will be charged to the person requesting the quote for insurance coverage based on specific information including drivers, vehicles, and driving record.
The date your current insurance policy expires and the date your renewed policy would begin.
Optional coverage that helps pay rental vehicle costs when your insured vehicle is disabled as the result of a covered accident or loss.
Property insurance providing coverage to an individual living in an apartment, condominium, or single-family home owned by someone else.
Roof surfaces loss settlement
+
Under this coverage, roof losses caused by windstorm, hurricane, or hail will be paid as a percentage of the roof's replacement cost rather than the full replacement cost after the applicable deductible is applied. The percentage of replacement cost coverage for your roof is determined by the age and type of roof. Adding this optional coverage to your policy can reduce your premium because only the percentage of the roof's replacement cost would be paid in the event of a covered loss.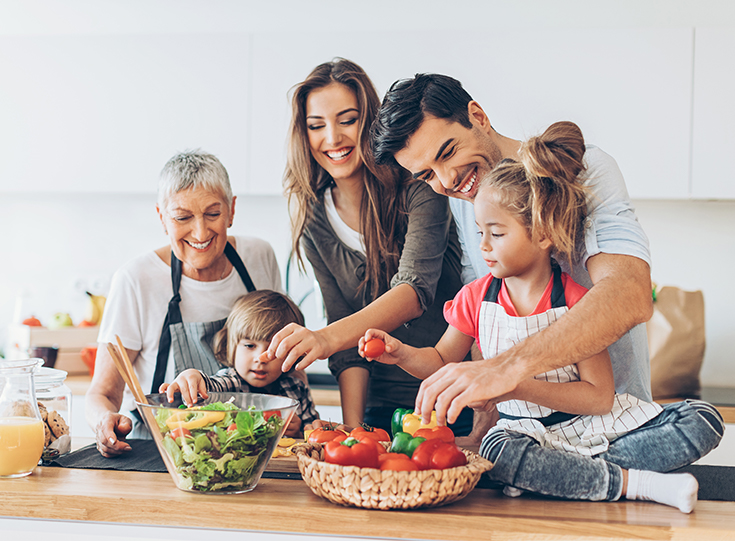 AAA offers an array of life insurance products to meet the needs of you and your family in every stage of life, all from a name you can trust.
Damaged property taken over by the insurance company after payment of a claim.
Standard equipment is specifically designed for a particular vehicle make and model and is factory-installed by the vehicle manufacturer. Coverage for after-market equipment may be provided under the contract up to the value of equivalent standard equipment if installed in the location designed by the vehicle manufacturer.  If the after-market equipment is not of the type that is standard on that vehicle model and the value exceeds that of the standard equipment, coverage can be provided by endorsement. 
Special equipment includes things like a hydraulic lift, snowplow, scanner, tool utility body, wheelchair lift, winch, or a camper shell.
SR-22, Certificate of Financial Responsibility (CFR)
+
A certificate mandated by the state to verify that an individual is maintaining automobile insurance liability coverage.
Sub-limits are placed on coverage of particular items, including jewelry, firearms, furs, watercraft, and more. No matter what your "Personal Property" limit is on your policy, these items are only covered for a pre-determined amount.
Supplement/supplemental estimate
+
Used to cover damage not included in the original estimate.
Property that has sustained damage beyond reasonable repair. A vehicle is considered a total loss if it cannot be repaired safely, if repairing the vehicle is not economically practical, or if state regulations consider it a total loss.
If you don't have collision coverage, this coverage pays for repairs to your car or the cash value of your car (whichever is less) up to $3,500 if it's damaged by an uninsured motorist.
Uninsured/underinsured motorist – bodily injury
+
This coverage pays for bodily injury damages if you're injured by an uninsured or underinsured driver and they're at fault.
Uninsured/underinsured motorist – property damage
+
This coverage pays for damage to your property that results from an accident caused by an uninsured or underinsured driver. A deductible may apply if the vehicle owner/driver cannot be identified or if the accident is a hit-and-run.
The process to determine whether an insurer will provide coverage for an applicant.
Vehicle Identification Number (VIN)
+
A 17-digit number assigned to each vehicle manufactured in the United States after 1980. This identification number is visible on the dashboard from outside the vehicle.
Currently no insurance glossary terms
+
A written guarantee of the integrity of a product and the manufacturer's responsibility to repair or replace defective parts.
Currently no insurance glossary terms
+
Currently no insurance glossary terms
+
Currently no insurance glossary terms
+