Home insurance
Guide to AAA homeowners insurance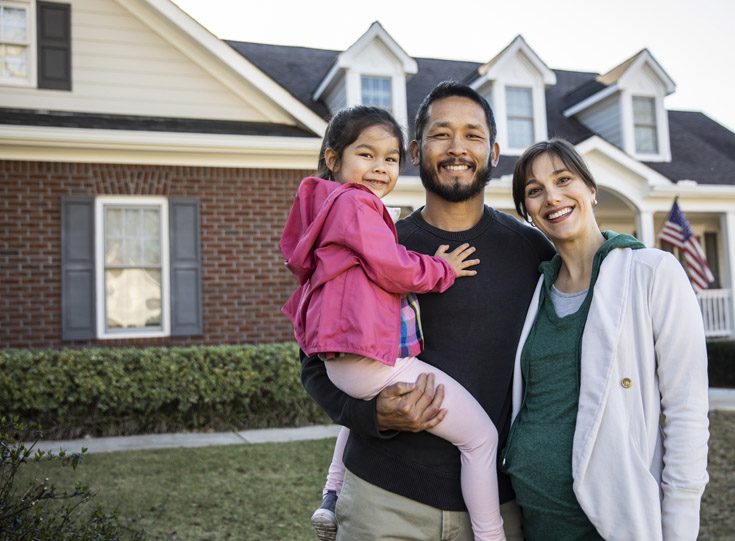 Is homeowners insurance really that important?
Your homeowners insurance policy protects your home and belongings against damage or theft. Additionally, you can protect yourself from claims resulting from lawsuits for injuries that occurred on your property.
What types of homeowners insurance coverages are available?
Dwelling coverage

Dwelling coverage will help pay for property repairs or rebuilding if your home is damaged or destroyed during a fire, windstorm, vandalism, or other covered disaster. This might include a detached garage, shed, or other structure on the property. You should refer to your individual insurance policy for specific coverages.
Personal property coverage
Personal property coverage will help to replace your personal items such as clothing, furniture, appliances, electronics, and most of the other contents of your home if they're destroyed during a covered peril. The amount your personal property coverage will pay is limited as a percentage of your dwelling coverage. If you own expensive items such as fine jewelry, antiques, or artwork, you may want to get additional coverage to protect them.
Liability coverage
Liability coverage protects you in many cases where you're legally liable if someone is injured on your property or due to your accidental acts. This can include injuries from falls or other accidents. Dog bites are usually covered under your liability coverage, however certain breeds of dogs (purebred or hybrid) are excluded and you should see your individual policy for specific coverage and limitations.
Additional living expenses
Additional living expense coverage will help pay for rent, hotel stays, restaurant meals, and some incidental costs if your home is damaged and unlivable due to a covered disaster and you're waiting for your home to be rebuilt or repaired. Additional living expenses have a strict daily and maximum payout limit.
Additional coverages you may want to consider, depending on your location and circumstances, include earthquake insurance, flood insurance, and personal umbrella insurance.

How are rates determined?
Your insurance rate is determined by the amount of risk involved and the likelihood a claim will be filed on the home. To determine this, insurers look at your home's characteristics and location, such as how close the property is to a fire hydrant, to a coast, or brush. They also look at your history of claims and the history of claims for the property.
How can I lower the cost of my homeowners insurance?
The easiest way to lower the cost of your homeowners insurance is to increase your deductible. The deductible is the amount that you'll pay for a claim before your insurance pays.
AAA also has many discounts that could significantly reduce your insurance premiums.
If your home is newer or recently remodeled, you could qualify for our age of home discount.
Combining your auto and homeowners insurance with a multi-policy discount could also save you money.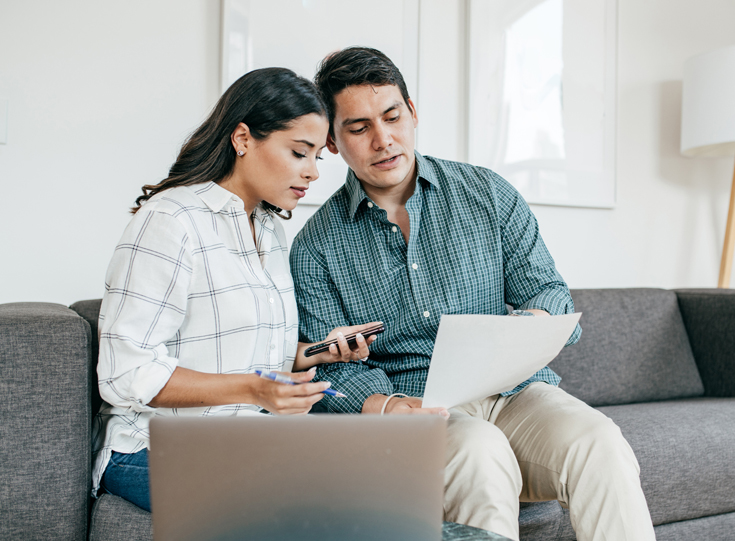 View all insurance discounts
AAA insurance can help you protect all your most important belongings. Find all the AAA insurance discounts you could qualify for.
Working with your AAA insurance agent is a good way to make sure your insurance needs are covered. You can also sign in to your AAA account to review your policies, deductibles, and coverage.

Log in to your account to view and manage your home policy details, review your coverage amounts, and enroll in paperless billing.

AAA agents are available to help you file a claim, and to answer questions about your coverage, limits, or deductibles.