Home insurance
California residents, are you prepared for an earthquake?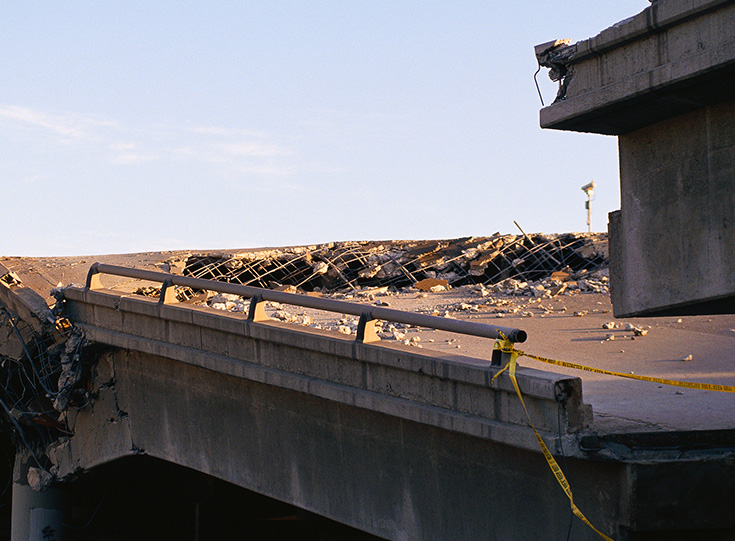 California Earthquake Authority coverage
Earthquake insurance provides coverage for your home if it's damaged in an earthquake. This insurance is optional coverage that standard homeowners and renters policies don't provide. Earthquakes can cause major damage to homes; consider this coverage if you live in an area with higher risk of earthquakes.
California homeowners insurance doesn't typically cover earthquake damage
To protect your home, furnishings, and other personal property when an earthquake occurs, you need separate coverage to assist with costs associated with:
Repairing and rebuilding your home after structural damage
Replacing your personal property
Paying for temporary housing
What you should know before buying earthquake insurance
Most lenders require homeowners insurance if you own your home and have a mortgage, but the standard homeowners policy doesn't cover earthquake damage. When your home, other buildings on your property, or your personal property are damaged as a result of an earthquake, this insurance can help cover some of the costs to rebuild, repair, or replace.
How to get earthquake insurance for your home
In California, your homeowners insurance company must offer to sell you earthquake insurance along with your homeowners insurance. Please contact your AAA insurance representative for additional details and a quote for earthquake insurance.
Are all damages caused by an earthquake covered under earthquake insurance?
Your earthquake insurance has limits and may not replace everything you lost. Check your specific policy to determine what your coverage is or speak with your AAA insurance representative to find out what options are available to you.
Can renters get earthquake insurance?
Earthquake insurance is available to renters. The coverage will typically help cover damage to your belongings and temporary housing while your rented property is being repaired.
Can condo owners get earthquake insurance? 
Your condo's HOA policy only covers the outside of your unit, and the standard residential policy typically doesn't cover earthquake damages. To protect your investment in your home and belongings, you need a separate earthquake policy to help cover damage to the inside of your unit including floors and walls, your personal belongings, and the cost for temporary housing.
What if I have a mobile home?
Manufactured homes can be especially vulnerable to earthquakes, with many suffering extensive structural and foundation damage. Without earthquake insurance, you'll be responsible for all of the repair costs.
The California Earthquake Authority (CEA) 
The California Earthquake Authority is one of the largest providers of residential earthquake insurance. It was formed by the California legislature in 1996 as a not-for-profit, publicly managed, privately funded entity. Residential insurance companies were given the option to write their own earthquake insurance or become a CEA participating insurance company. CEA currently provides around two-thirds of the residential earthquake insurance policies written in California.

You must have a residential property insurance policy in place to get a CEA earthquake policy, and you must purchase your CEA policy from the same insurance company that you have your residential policy with.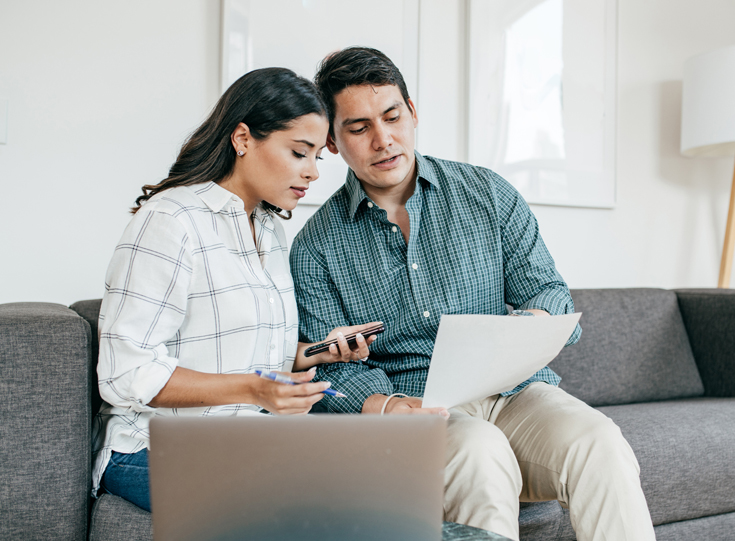 View all insurance discounts
AAA insurance can help you protect all your most important belongings. Find all the AAA insurance discounts you could qualify for.
Working with your AAA insurance agent is a good way to make sure all your insurance needs are covered. You can also sign in to your online AAA account to review your policies and coverage.

Log in to your account to view and manage your home policy details, review your coverage amounts, and enroll in paperless billing.


AAA agents are available to help you file a claim, and to answer questions about your coverage, limits, or deductibles.