AAA Insurance
Home claims understanding settlement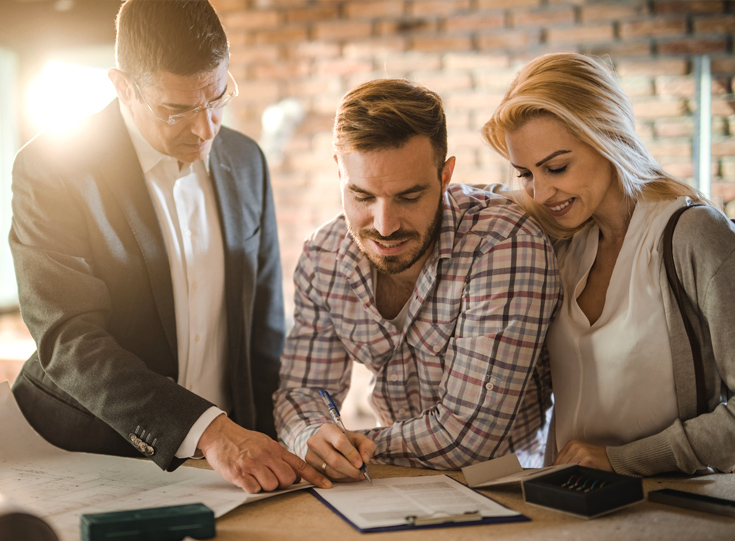 What should I know about my settlement?
What is the difference between replacement cost and actual cash value?
Actual cash value is the cost of repairs or replacement less depreciation. As personal property and building materials age, their value decreases. 
An actual cash value settlement accounts for the decreased value of the damaged property.
A replacement cost value settlement is based on the cost of similar property at today's prices without deduction for age, wear, and tear.

If I have replacement cost coverage on my policy, how do I obtain the depreciated value withheld from my settlement?
Your policy may provide replacement cost coverage for repairs or replacement. To qualify for this coverage, the damaged or stolen property must first be repaired or replaced.
If the repair or replacement costs exceed the actual cash value settlement you received, you'll qualify for replacement cost coverage up to the replacement cost value amount listed on our estimate.
The amount available for recoverable depreciation cannot exceed the amounts identified in the estimate we provide.
To receive payment for recoverable depreciation, send your itemized estimate, receipts and proof of payment, or your contractor's certificate of completion to your handling adjuster for review.
What is a deductible and who do I pay it to?
A deductible is the amount of money you'll be required to pay out of pocket toward a covered loss. Your deductible is subtracted from our settlement payment to you.
If your covered loss includes damage to your home, you would pay your deductible and the funds we provided for covered repairs to your repair contractor.
Your deductible amount(s) can be found on your policy declarations page.
The applicable deductible may differ depending on the type or cause of loss.
Why is my mortgage company included on my settlement check?
Your mortgage company may be included on your settlement check because they have a financial interest in your property. Your policy requires us to protect your mortgage company by including them as a payee on the check. We suggest you contact your mortgage company to discuss their requirements for endorsing the settlement check and releasing the funds necessary to repair your home.
The most common documents your mortgage company may request are:

A copy of the adjuster's report (AAA repair estimate)
Adjuster's worksheet (AAA settlement letter or e-mail acts in place of an adjuster's worksheet)
What if my contractor can't complete the work based on the AAA estimate or what if additional damage is found?
If your contractor cannot complete the work for the amount stated in the AAA estimate because the estimates differ in value, you should contact your AAA estimator immediately before incurring additional costs or allowing your contractor to begin work.
Your contractor and AAA estimator will work together to attempt to resolve differences and make any necessary adjustments to the estimate for covered items within your policy.
We recognize that additional damage may be discovered during the repair process.
If you or your contractor find additional damages, please contact your AAA estimator immediately before repairing the unforeseen damage.
Your AAA representative will review the damage and, if necessary, inspect your property again to resolve any estimate differences.
Understanding your estimate
We'll review your estimate with you so you understand the covered scope of repairs.
Additionally, your contractor may further explain the repairs process once you've provided them with a copy of our estimate.
If applicable, select a reputable contractor to complete your home repairs. Be sure to confirm they're insured, licensed, and bonded.
What should I do if I can't stay in my home during repairs?
Depending on the circumstances, loss of use may be necessary during the mitigation and/or restoration process. We'll reimburse documented incurred expenses that fall within the "reasonable and necessary increase in living expenses" policy provision for covered losses, subject to the following limitations:
The duration will be for the shortest time to make the home habitable.
Gratuities and receipts not clearly dated, detailed, or itemized will not be reimbursed.
Temporary housing
If your home becomes wholly or partially untenantable due to a covered loss, your policy will provide assistance for the reasonable and necessary costs incurred for alternative housing. We frequently utilize the assistance of service partners that can help find temporary accommodations and will work with you to obtain a comfortable location convenient to work and schools.
Food
Under your policy, you may qualify for reimbursement for the reasonable and necessary increase in expenses for an insured's purchased meals which normally would've been prepared at your residence.
If you're in temporary housing with full kitchen facilities, we will not consider meal costs, as you will be cooking and dining out much as you would when at home.
Other
Consideration may also be given for costs to board your pets, additional mileage, and excessive utility bills which may result from your loss. If these additional items become necessary, you'll be given instructions later during the process to ensure proper handling.
Working with your AAA insurance agent is a good way to make sure your insurance needs are covered. You can also sign in to your AAA account to review your policies, deductibles, and coverage.

Log in to your account to view and manage your policy details, review your coverage amounts, start a claim online1, and enroll in paperless billing.

AAA claims agents are available to help you file a claim, and to answer questions about your coverage, limits, or deductibles.