AAA Insurance
Home claims contractor referral program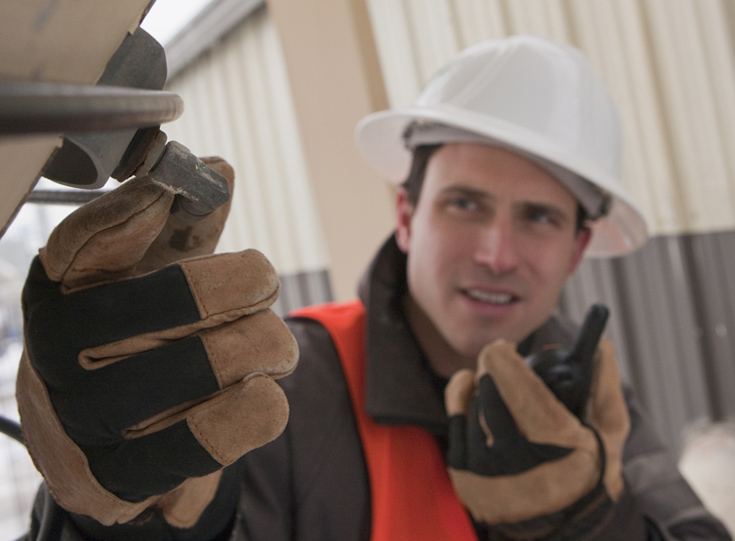 What should I know about AAA's contractor referral program?
If you can't find a contractor for a covered claim, contact your claims service representative
AAA has partnered with Contractor Connection to refer you to a pre-screened network contractor that will assist in restoring your home for a covered claim if you would rather not locate or choose your own contractor.
Your claims team can check to ensure this service is available to you and will have a contractor schedule an inspection of your property. This free contractor referral service offers:
Network contractors that are pre-screened and certified annually for proper licensing, insurance, and financial stability
A 5-year workmanship warranty
Should an issue arise, Contractor Connection will mediate communication between you and your contractor.

What else should I consider when selecting a contractor to repair my home?
Choosing a contractor to make repairs to your home is an important decision, but having so many choices can make the process stressful and overwhelming. Beyond asking family and friends for reputable contractors they've worked with, consider the following:
Financial stability and background checks
All contractors should have commercial general liability and workers compensation insurance. You should ensure they have active policies.
All states have different licensing and/or registration requirements. Check with your local building inspector for your city or state to see if they meet those requirements. 
Determine if the contractor performs background checks on their employees. 
Research other consumers' experiences. 
Here are a few resources:
Capabilities of the contractor
Determine if they have their own tools and equipment.
Ask how many projects they're working on and what their capacity is. You want to ensure they'll have enough time for your home.
Ask when they will be able to start your job and what the timeline for repairs will be.
Find out if they have estimating software and if they'll provide you a detailed repair estimate.
Other items to discuss
Warranties 
How long it will take to order certain materials and/or specialty items
How change orders are handled
How improper workmanship or material defects are handled
Working with your AAA insurance agent is a good way to make sure you have all your insurance needs covered. You can also sign in to your online AAA account to review your policies, deductibles, and coverage.

My homeowners insurance policy
Log in to your account to view and manage your policy details, review your coverage amounts, start a claim online1, and enroll in paperless billing.

AAA claims agents are available to help you file a claim, and to answer questions about your coverage, limits, or deductibles.