AAA Insurance
Home claims catastrophe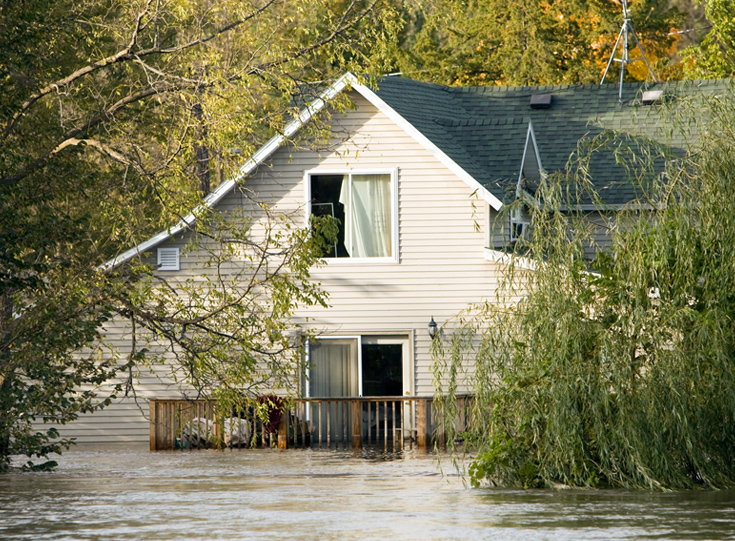 What should I do after a catastrophe?
What is a catastrophe?
A catastrophe is any weather-related event that damages a large area, such as a hailstorm, hurricane, tornado, or flood. Catastrophic storms can create opportunities for additional damage to occur.
What to do when a severe weather event happens?
First and most importantly, make sure you are safe. Stay away from hazards such as flooded roads and damaged or downed power lines.
If damage occurs or you suspect your home is damaged, call AAA to report a claim as soon as it's safe to do so.
If needed, your AAA claims service representative will attempt to help in a covered loss by providing emergency services such as tarping your roof, boarding up broken windows, or even finding you lodging if your home is no longer habitable.
If possible, do not discard damaged items or materials until a claims adjuster has completed an inspection of your home. These items and materials might be needed to completely evaluate your claim.  
AAA catastrophe unit
Our AAA Catastrophe Team includes dedicated claims professionals that are first in line to assist AAA members impacted by severe weather. If you have additional questions, read more about the home claims process. 
Additional resources and guidance:
Working with your AAA insurance agent is a good way to make sure you have all your insurance needs covered. You can also sign in to your online AAA account to review your policies, deductibles, and coverage.
Your policies and coverage

Log in to your account to view and manage your policy details, review your coverage amounts, start a claim online1, and enroll in paperless billing.


AAA claims agents are available to help you file a claim, and to answer questions about your coverage, limits, or deductibles.