AAA Insurance
Home insurance claims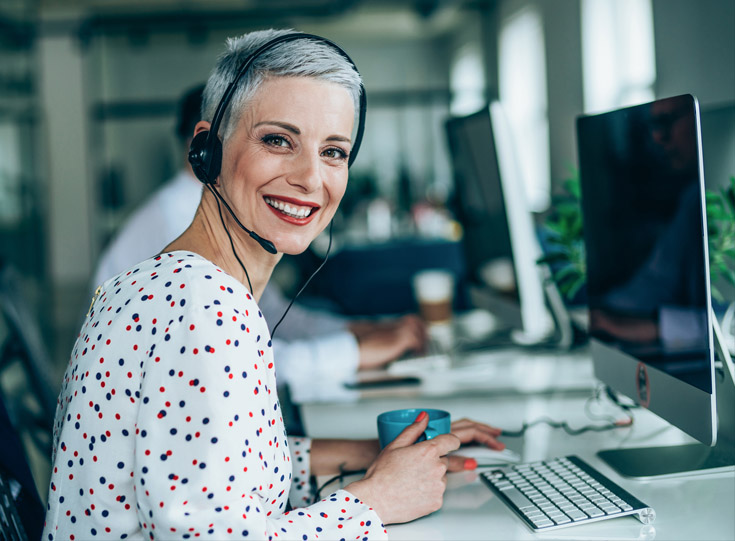 Reporting a home claim to AAA is fast & easy

Log in to your account to view and manage your policy details, review your coverage amounts, start a claim online1, and enroll in paperless billing.
What should I know about my home policy? Get a beginner's overview on the basics of a home policy.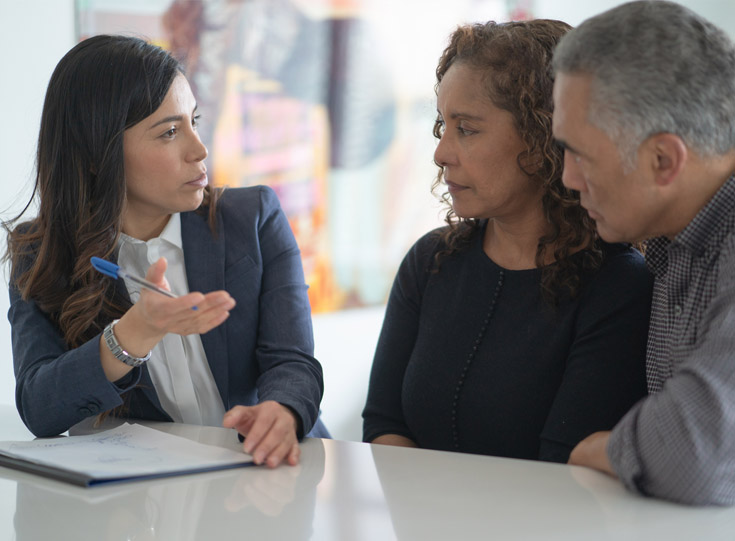 Reporting & settling your home claim
Get step-by-step information on the home claims process from filing your claim and getting assistance to understanding your settlement.
Home claims frequently asked questions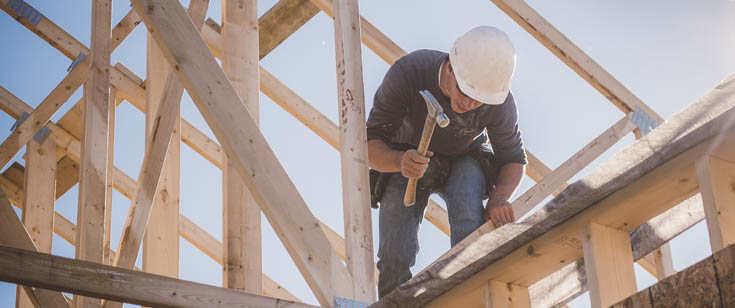 Home claims replacement costs
What should I know about replacement costs?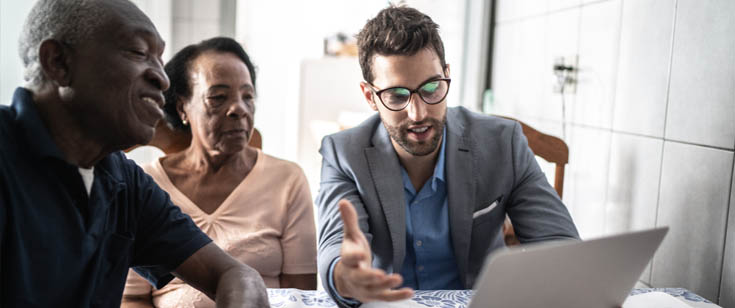 How do homeowners insurance deductibles work?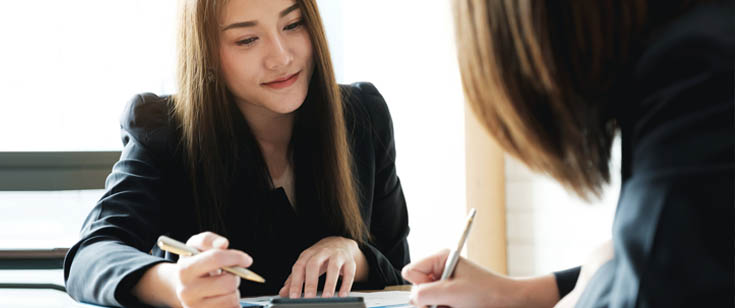 Settlement & mortgage lenders
Why is my mortgage company included on my claim settlement payment?

Home claims repair supplements
What should I do if my contractor finds additional damage?

Is loss of use included in my homeowner's insurance policy?
What information should I provide when reporting a property claim?
+
This information will be helpful when reporting your claim:
Date and cause of the loss
Inventory of damaged property
For theft claims, the police report number if the authorities were contacted
For injury claims, names and contact information of injured person(s) and witnesses
Photos of the damaged or missing property, and where possible, the actual damaged items or material should be provided for inspection
Should I wait to file a claim if I don't have all of the information above?
+
While the information above is helpful, we recommend reporting your claim as soon as possible. That way, we can inspect the damaged property and investigate your claim. You can provide updates to your claims representative during the process.
Do I need to contact the police?
+
Yes, you should contact the police if you believe a crime has been committed.
What if I need emergency repairs?
+
When filing your claim, ask if your situation qualifies for a referral through AAA's network of emergency services providers. This network is available to assist emergency claims 24/7.
There are many advantages to using a preapproved contractor, but you ultimately choose who provides services for your home. Coverage for emergency services may be subject to policy terms and conditions.
What if I need to make temporary repairs, such as repairing a broken pipe?
+
If needed, make temporary repairs to avoid additional damage. If you make repairs, photograph the affected area before, during, and after. Remember to also keep receipts for temporary repairs, and when possible, save the original damaged parts that were removed or fixed.
Will my claim be covered?
+
Each situation is unique. Your representative will explain your policy coverage, investigate your loss, and answer your questions. We may not know if your loss is covered until an investigation is completed.
If someone is injured on my property and they file a claim, am I legally liable?
+
If someone files a claim against you, we'll investigate to determine if the claim is covered and if it is, we'll assess your legal liability for damages.
Will my insurance rates increase because of this claim?
+
A claim may cause an increase in your next renewal premium. There are multiple factors considered in determining future premium rate changes such as the type, cause, and frequency of losses.
What should I do if my home is uninhabitable after a loss?
+
Report your claim immediately. Additional living expenses are provided for covered losses in the event your home is uninhabitable. We can assist you in finding temporary housing if needed.
How do I choose a contractor to repair the damage to my home?
+
Here are a few things for you to consider:
Ask family or friends for names of reputable contractors.
Check the contractor's licensing and confirm that they carry liability and workers' compensation insurance.
Require that the contractor provide you with a written contract and only sign the contract once you fully understand the terms. Ask the contractor questions if you don't understand something.
If you are unable to locate a contractor and need assistance, please contact your adjuster for help. AAA has partnered with Contractor Connection to help refer you to a pre-screened network contractor who can assist in restoring your home. Your claims team will check to ensure this service is available to you and will have a contractor schedule an inspection of your property. The network provides:

Free referral service
A 5-year warranty on workmanship
Contractors that are pre-screened and certified annually for proper licensing, insurance, and financial stability
What if my contractor can't complete the work based on the AAA estimate or what if additional damage is found?
+
If your contractor can't complete the work for the amount stated in the AAA estimate because the estimates differ in value, you should contact your AAA estimator immediately before incurring additional costs or allowing your contractor to begin work. Your contractor and the AAA estimator will work together to attempt to resolve differences and make any necessary adjustments to the estimate for covered items within your policy.
We recognize that additional damage may be discovered during the repair process. If additional damages are found, please contact your AAA estimator immediately before repairing the unforeseen damage. Your AAA estimator will review the damage and re-inspect your property if necessary to resolve any estimate differences.
Understanding your settlement
What is a deductible and who do I pay it to?
+
A deductible is the amount of money you'll be required to pay out of pocket toward a covered loss. Your deductible is subtracted from our settlement payment to you. If your covered loss includes damage to your home, you would pay your deductible, plus the funds we provided for covered repairs, to your repair contractor. Your deductible amount(s) can be found on your policy Declarations Page. The applicable deductible may differ depending on the type or cause of loss you're reporting.
Why is my mortgage company included on my settlement check?
+
Your mortgage company may be included on your settlement check because they have a financial interest in your property. Your policy requires us to protect your mortgage company by including them as a payee.  We suggest you contact your mortgage company to discuss their requirements for endorsing the settlement check and releasing the funds necessary to repair your home. The most common documents your mortgage company may request from you are: a copy of the adjuster's report (the AAA repair estimate) and an adjuster's worksheet (AAA's settlement letter or email acts in place of an adjuster's worksheet). Be sure to provide your mortgage company with these documents.
Why was depreciation withheld from my claim settlement?
+
If your building loss exceeds $5,000, depreciation may be applied to your settlement depending on your policy and endorsement provisions. If depreciation was withheld from your claim settlement, then you were paid the actual cash value of the damaged or stolen property. Actual cash value is the amount it will take to repair, rebuild, or replace the affected material or items, minus a fair and reasonable deduction for physical depreciation based upon age and condition at the time of loss. Your adjuster will explain depreciation and inform you whether the depreciation is recoverable or non-recoverable.
If I have replacement cost coverage on my policy, how do I obtain the depreciated value that was withheld from my settlement?
+
Your policy may provide replacement cost coverage for repairs or replacement. To qualify for this coverage, the damaged or stolen property must be repaired or replaced. If the repair or replacement costs you incur exceed the actual cash value settlement you received, you'll qualify for coverage up to the replacement cost value amount on our estimate. The amount available for recoverable depreciation can't exceed the amounts identified in the estimate we provide. To receive payment for recoverable depreciation, send your itemized estimate or receipts and proof of payment, or your contractor's certificate of completion to your handling adjuster for review.