AAA Insurance
Auto claims theft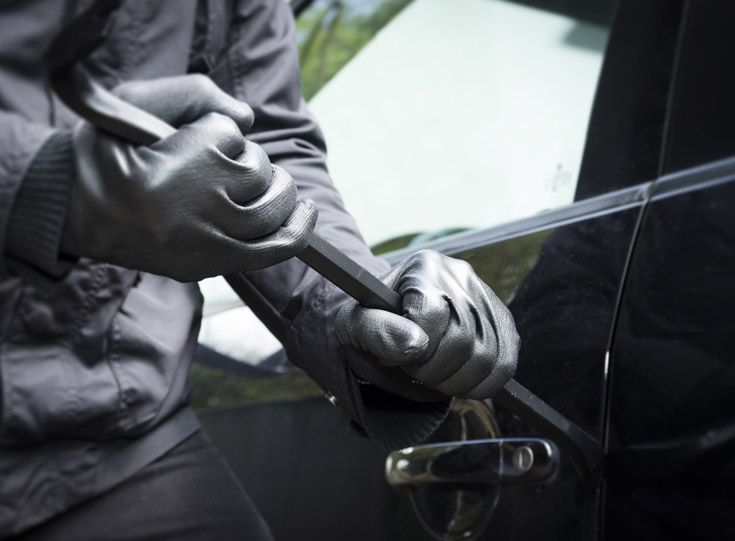 Filing a claim on a stolen vehicle
AAA is here to help you through the auto theft claims process and get you back on the road. After filing a police report, please call our claims reporting line available 24 hours a day, 7 days a week.
What should I do if my car is stolen?
File a police report and give them the location of the theft, a description of your vehicle, license plate, and vehicle identification number (VIN).
The police will most likely add your vehicle information to national theft databases which will make it difficult for the thief to sell or re-title your vehicle.
Let the police know if your vehicle has a GPS tracking device that helps locate and recover stolen vehicles. Popular services include LoJack and OnStar.
After filing a police report, contact AAA right away to file an auto theft claim.
Are you covered for an auto theft claim?
Comprehensive coverage typically covers you for stolen vehicle loss. If your vehicle is recovered, but was damaged while stolen, the repairs would most likely be covered under comprehensive. In either situation, your comprehensive deductible would apply.
I don't have comprehensive insurance; will my stolen vehicle be covered under my liability insurance?
Liability insurance will cover you if you're legally liable for causing bodily injury or property damage to someone else, but it won't cover your own property or injuries. However, if you have comprehensive coverage, the AAA policy would be able to help compensate you for covered vehicle theft or damage.
Does collision coverage cover an auto theft claim?
No, collision coverage usually pays for any covered physical damage to your vehicle resulting from a collision with another vehicle or object outside of a theft claim.
Does auto insurance cover theft of personal belongings from your vehicle?
No, auto insurance typically doesn't cover any personal belongings stolen from your vehicle, such as a cellphone, laptop, jewelry, or cash. However, your renters, condominium, or homeowners policy may cover personal belongings stolen from your vehicle. 
What happens if your stolen vehicle is recovered?
Let AAA know immediately. If your vehicle has been damaged, your claims service representative will walk you through how your comprehensive coverage will apply.
What happens if your stolen vehicle is not recovered?
If your car isn't recovered, it'll be considered a total loss. Your claims service representative will assist you through the total loss process to provide a fair market value for your vehicle pursuant to the terms of your policy. If you have a loan on your vehicle, your claims service representative will work with your lienholder to help obtain the payoff and documents necessary to settle the claim.
Working with your AAA insurance agent is a good way to make sure your insurance needs are covered. You can also sign in to your AAA account to review your policies, deductibles, and coverage.

Log in to your account to view and manage your policy details, review your coverage amounts, and enroll in paperless billing.

AAA claims agents are available to help you file a claim, and to answer questions about your coverage, limits, or deductibles.