AAA Insurance
Auto claims subrogation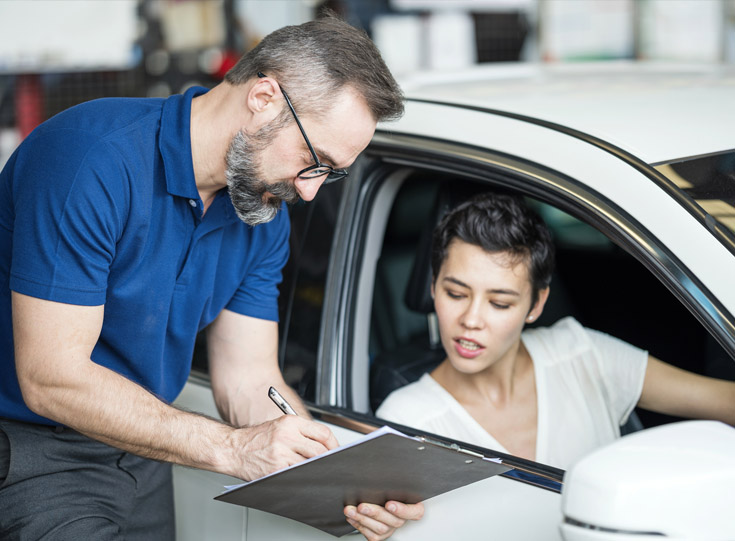 What should I know about auto claims subrogation?
AAA is here to help you through the auto claims process, and to better understand subrogation. If you need to file a claim, please call our claims reporting line available 24 hours a day, 7 days a week.
What is subrogation?
Subrogation is an insurer's right to recover payments made to you under your insurance policy from a third party who is at fault for the loss or from the third party's insurance carrier.
When does subrogation recovery occur?
After the claim investigation is completed and fault is assigned to a third party, we'll begin the recovery process. We're unable to pursue recovery from a third party until the claim investigation is complete, as we must prove that the recovery is owed.
Some states and coverage require complete payment to be issued before the recovery process can start.
The recovery process may be prolonged if your vehicle is considered a total loss, your medical treatment is ongoing, or a subrogation lawsuit needs to be filed.
If the third party contests the claim or doesn't have insurance coverage for the loss, this could prolong, reduce, or prevent the recovery process. 
The recovery process may be impacted if you're partially at fault, the third party contests fault, or the third party doesn't have insurance coverage.

In some instances, state law may prohibit recovery entirely or recovery under certain coverages. If you require information about your state's specific guidelines, contact your claims service representative.
How can I help in the recovery process?
Under most policies, you have a duty to help the Auto Club subrogate against at-fault third parties for claims paid to you under your policy. You can assist in the recovery process by following these steps:
1. Notify us promptly of any loss.
2. Collaborate with us in the investigation of your claim by quickly providing:
Statements and documents specific to your claim
Access to your vehicle to assess damage and points of impact
Proof of payment as necessary
Any communication from a third party or insurer involved in the loss.
3. Help any subrogation claims representatives and our subrogation attorneys by participating in signing legal documents and statements that may need to be obtained.

How do I benefit from subrogation?
In many cases, we may be able to include a request for your deductible and out-of-pocket property damage expenses as part of the subrogation request depending on the market. We'll handle the entire recovery process; the claims service representative handling the recovery will keep you informed throughout the process.
Recovery helps us keep premiums down by shifting the costs to the at-fault driver or their insurer.
Working with your AAA insurance agent is a good way to make sure you have all your insurance needs covered. You can also sign in to your online AAA account to review your policies, deductibles, and coverage.

Log in to your account to view and manage your policy details, review your coverage amounts, and enroll in paperless billing.

AAA claims agents are available to help you file a claim, and to answer questions about your coverage, limits, or deductibles.