AAA Insurance
Auto claims catastrophe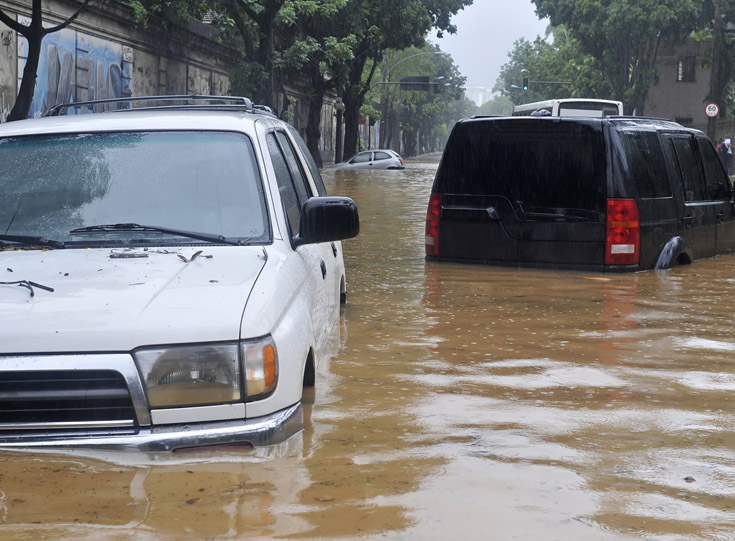 What should I do after a catastrophe?
AAA is here to help you through the auto claims process, and to better understand what to do after a catastrophe. If you need to file a claim, please call our claims reporting line available 24 hours a day, 7 days a week.
What is a catastrophe?
A catastrophe is any weather-related event that causes damage to a large area, such as hailstorms, hurricanes, tornados, or floods. 
If it's safe to do so, try to reduce the chances of additional damage. For example:
After a hailstorm breaks the sunroof on your vehicle, park your vehicle in the garage or put a tarp over the vehicle to shield it from water and debris.
If your vehicle is flooded, move it out of the sitting water as soon as possible.   
Your safety is the priority in any catastrophe. Do not attempt to save your vehicle if it puts you at risk.
When you and your family are safe, call your insurance company and file a claim. 
Catastrophe-related damage is generally covered under your comprehensive coverage
Your claims service representative will be able to explain any deductibles that may apply.
Once a claim is filed, a field appraiser will reach out and make arrangements to inspect your vehicle to get an estimate written.
If your vehicle is deemed repairable, typically the appraiser will provide you a copy of the estimate and have payment sent to you.
Weather-related damage can be severe and cause your vehicle to be deemed a total loss.

Keep in mind just how large these catastrophes can be in regard to the area of damage
A single event can damage thousands of vehicles in an area. Because of this, auto repair facilities may not be able to repair your vehicle right away. We encourage you to make an appointment with the shop of your choice and provide them the estimate and payment from your insurance company.
Working with your AAA insurance agent is a good way to make sure you have all your insurance needs covered. You can also sign in to your online AAA account to review your policies, deductibles, and coverage.

Log in to your account to view and manage your policy details, review your coverage amounts, and enroll in paperless billing.

AAA claims agents are available to help you file a claim, and to answer questions about your coverage, limits, or deductibles.