AAA Insurance
Auto claims process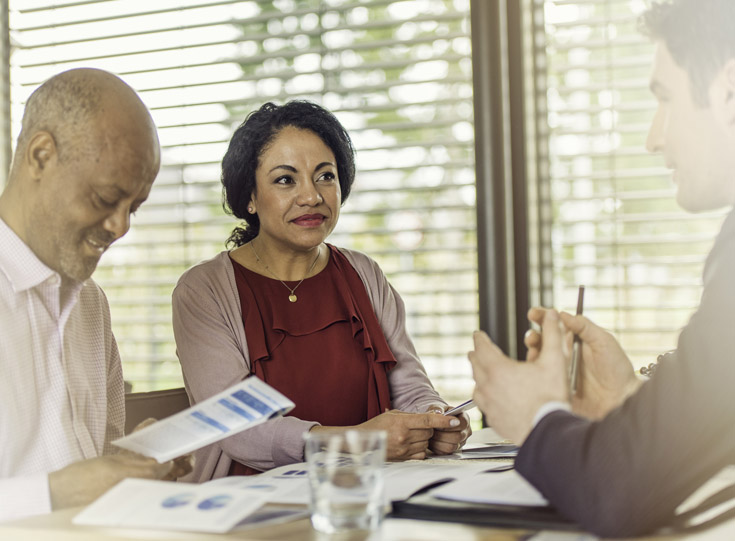 What should I know about the auto claims process?
When you have AAA auto insurance, we're here to help you with the auto claims process every step of the way. To begin filing a claim, please call our claims reporting line available 24 hours a day, 7 days a week.
Step 1: file your claim

Immediately following damage to your car, file a claim with AAA. To get started, you'll need:
The date and time of when the accident/incident occurred
The year, make, and model of the vehicle you were driving
The information for the person driving your vehicle
Providing more information will increase the likelihood your adjuster will be able to expedite your claim. Useful information includes, but isn't limited to:

Year, make, and model of the other vehicle(s) involved
Insurance information for the other vehicle(s)
Contact information for the other drivers
Witness information
Police report number
Photos from the scene of the accident
Step 2: claim assigned
Once the claim is filed, a claims service representative will be assigned.

They will walk you through the claims process and help with the resolution of your claim.
Additional claims service representatives may be assigned to assist if your claim involves pedestrians, bodily injury, or a total loss.
Step 3: investigation begins
Your claims service representative will contact other parties involved, take statements, examine the loss location, review damages, and anything else required for the resolution of your claim.
Repair & rental
If your policy has collision and/or comprehensive coverage, your claims service representative will help you begin the repair process as soon as you're ready. They'll go over services like finding repair shops, reviewing your deductible, and towing if you need it.
If your policy carries rental coverage, your claims service representative will help get you a rental car if your vehicle isn't drivable or is in the shop for repairs.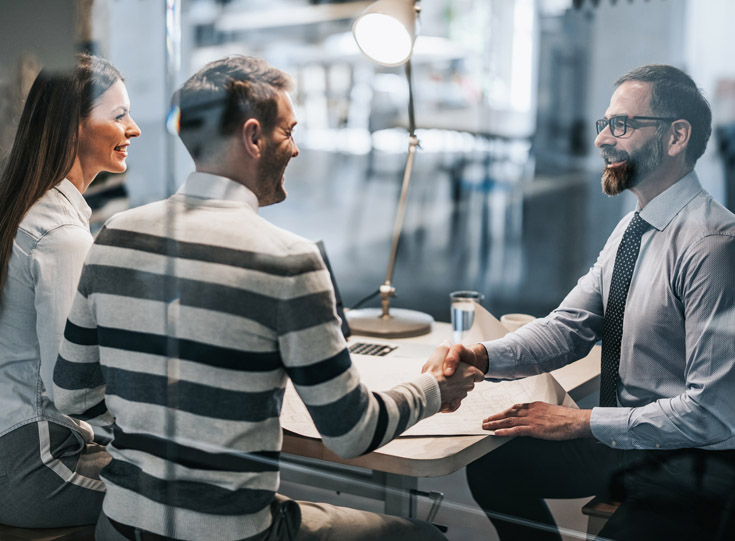 Your claims service representative will advise you of the outcome after the investigation is completed
For comprehensive claims, there's no liability assessment for things such as fire, glass, or vandalism.
For collision claims, your representative will decide the liability based on the information available and local traffic laws. If you're found liable for the accident, your claims service representative will handle the other party's damages on your behalf and attempt to settle the claim within your purchased coverage amount.
Once all the damages for the claim are addressed, your representative will close the claim.
Subrogation begins after your claim is closed
The claim may also be closed if no one is seeking to repair the damages to their vehicle at the time.
If you're not at fault for the accident, AAA will attempt to recover what we've paid for your damages from the responsible party, which in legal terms is called subrogation. If you had to pay your deductible, our subrogation team will attempt to recover your deductible from the responsible party as well.
During the subrogation portion, AAA will send the proof of the damages we paid for to the responsible party, or their insurance carrier, and request payment. If we're able to collect from them, and you have not been reimbursed for your deductible, a claims service representative will reach out to discuss the payment recovered. For additional questions about this process, please visit our subrogation page. 
Working with your AAA insurance agent is a good way to make sure your insurance needs are covered. You can also sign in to your AAA account to review your policies, deductibles, and coverage.

Log in to your account to view and manage your policy details, review your coverage amounts, and enroll in paperless billing.

AAA claims agents are available to help you file a claim, and to answer questions about your coverage, limits, or deductibles.