AAA Insurance
Auto claims helpful tips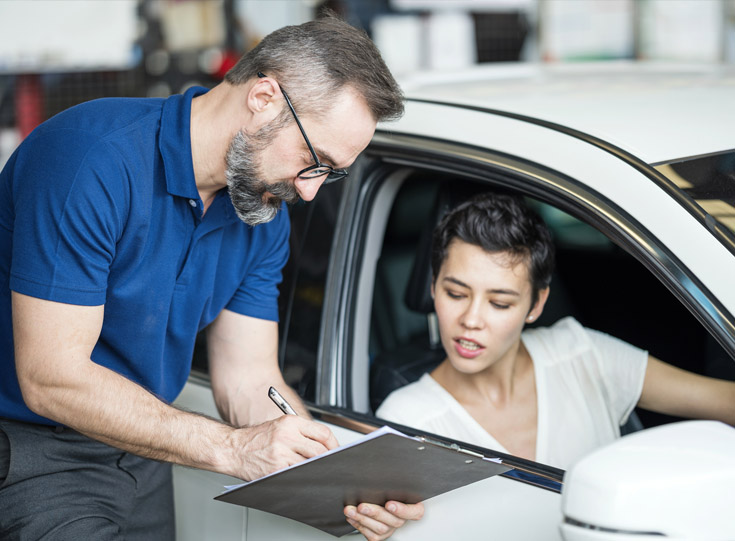 Tips to help ease the challenges of parts supply & rental car shortages
Companies are experiencing high call volumes, supply chain delays, and labor shortages brought upon by the pandemic. As a result, repair times are taking longer than usual and rental vehicle availability may be impacted. 
To begin filing a claim, please call our 24/7 claims reporting line.
Here are some helpful tips that can assist during these times
We recommend contacting a repair facility prior to dropping off your vehicle to confirm estimated diagnosis and repair timing. 
To minimize the amount of time you may be without your vehicle, many repair facilities will be happy to write an estimate and order the necessary parts. Once the parts arrive, you can schedule a convenient time to bring in your vehicle for repairs.
In some circumstances, the facility can do temporary repairs that keep your vehicle safely on the road until the necessary parts arrive and repair can be completed.
If you're unable to obtain a rental vehicle and have rental coverage, you can request reimbursement for public transportation and rideshare apps, up to your applicable daily coverage, while your vehicle is under repair (keep your receipts and share them with your claims service representative).
Read more about auto claims information, processes, and frequently asked questions.
Working with your AAA insurance agent is a good way to make sure your insurance needs are covered. You can also sign in to your AAA account to review your policies, deductibles, and coverage.

Log in to your account to view and manage your policy details, review your coverage amounts, and enroll in paperless billing.

AAA claims agents are available to help you file a claim, and to answer questions about your coverage, limits, or deductibles.