AAA Insurance
Auto insurance claims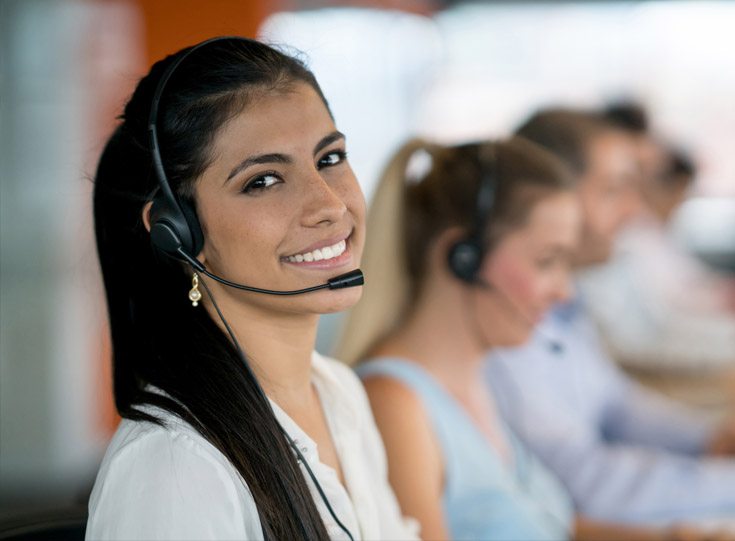 Reporting an auto claim to AAA is fast & easy
The claims process starts with calling our claims reporting line, available 24 hours a day, 7 days a week. During the call, we'll gather information about the accident, go over your policy coverages and benefits, and do our best to address your concerns.
Log in to your account to view and manage your policy details, review your coverage amounts, and enroll in paperless billing.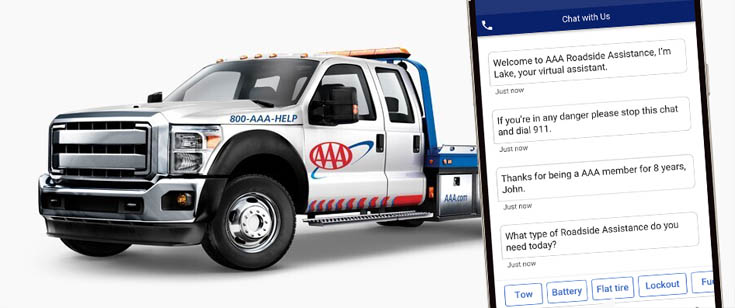 24-hour Roadside Assistance
We'll help if you lock your keys in the car, get a flat tire, or break down, whether you're the driver or a passenger.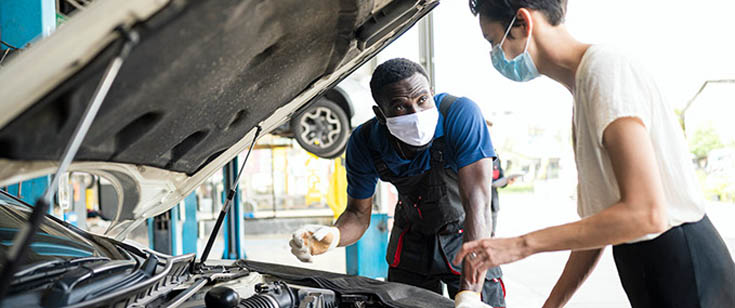 Find a claims collision repair facility
Search from our AAA Member Preferred repair shops through the U.S.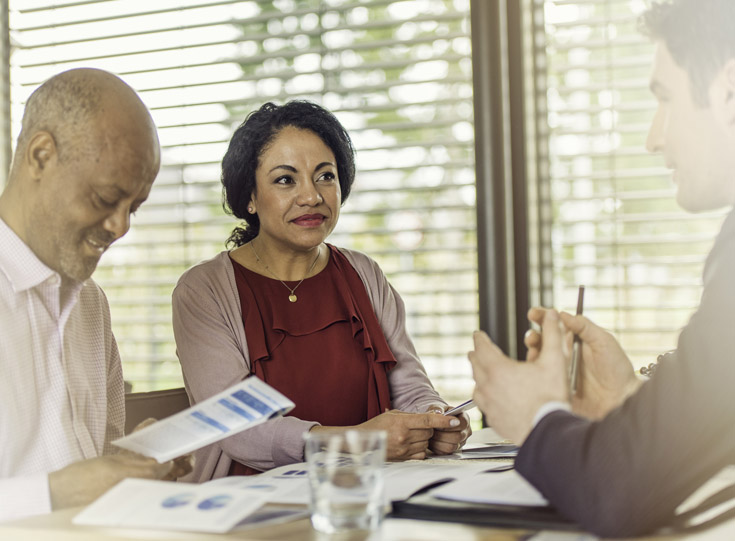 Learn the step-by-step process to report & close your auto claim
Get more details on how the process works, from filing your claim, getting a claims service representative assigned, beginning the investigation, and closing your claim.
Auto claims frequently asked questions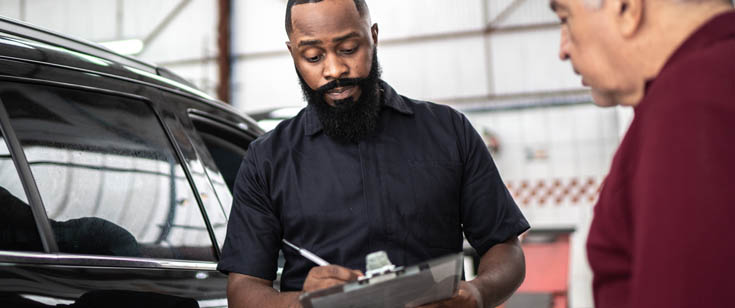 What should I know about auto claims deductibles?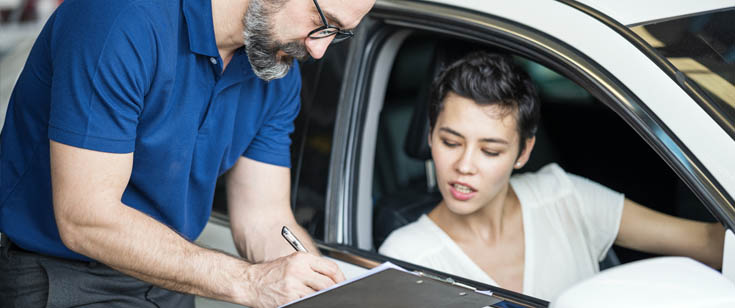 What should I know about auto claims subrogation?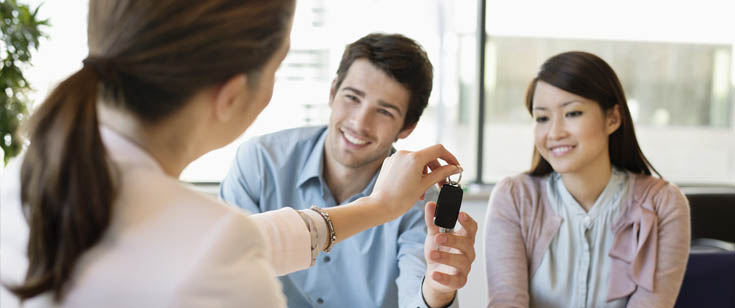 Auto claims rental car process
What should I know about the auto claims rental car process?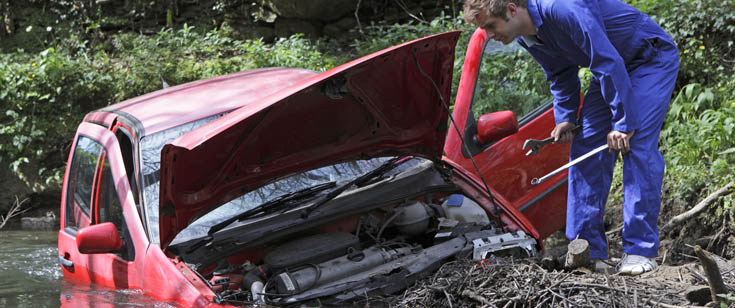 What should I know about auto claims total car loss?
How is my repair cost determined?
+
An estimate will be written by a repair shop of your choice, then our experienced appraisers will evaluate the estimate and answer your questions. 
Do I need to speak to the other insurance carrier?
+
The other insurance company will want to investigate the accident just like AAA. It's your choice whether to communicate with them; you may need to if you're seeking damages beyond your AAA coverage.
Will my insurance rates go up because of a crash?
+
Insurance rates are impacted by several claim factors such as who is at fault, number of losses on the policy, and extent of damages. Depending on the state you live in and the details of your claim, your rates may be impacted for a period of time, typically 3 years. Filed claims won't impact your rates until the next renewal period.
How can I track my vehicle's repair status?
+
Your claims service representative will monitor the repairs and provide status updates. If you chose a Member Preferred Repairs facility, you can monitor your vehicle's repair status any time by logging in to your account and accessing the claim status option from your auto insurance policy. This feature is not available in Alabama, Arkansas, Illinois, Indiana, Kansas, Kentucky, Louisiana, Mississippi, Ohio, or West Virginia.
What if I'm involved in a collision and the other party sues me?
+
Immediately provide all documents received in regard to a lawsuit to your claims representative. They will review the documents and advise on how AAA can assist.
What if my vehicle is towed from the accident scene?
+
If your vehicle carries the appropriate coverage, your insurance will pay for the tow and reasonable tow yard storage fees. The tow is not deducted from your annual Roadside Assistance calls afforded by your membership. Keep a record of who towed your vehicle and where so your claims representative can assist with recovering the vehicle. We also offer AAA Accident Assist if your vehicle is not drivable after a crash. The program features prompt arrival at the crash scene with a AAA-branded service provider, a simplified claim reporting process through first contact resolution, and a reduced repair time because your vehicle is delivered promptly to the repair shop.
What information should I collect after a crash?
+
Collect the name, address, phone number, driver's license number, vehicle year, make, model, and license plate, and insurance information of the other driver or vehicle owner if possible. You should also record the names and contact information of any passengers, police officers, witnesses, cyclists, or pedestrians. If it's safe to do so, take pictures of the scene of the accident and any vehicles involved.
What is the vehicle repair process?
+
AAA appraiser or shop completes appraisal/estimate
Vehicle disassembled as necessary to identify damage
Appraisal/estimate finalized
Parts ordered
Body and mechanical repairs completed
Vehicle primed, painted, reassembled, and lightly detailed
Vehicle undergoes quality assurance check
Vehicle test driven as needed
Vehicle pickup scheduled
Should I pay for optional protection on a rental car while my vehicle is in the shop due to a claim?
+
Purchasing optional protection from a rental agency is a personal choice. Your claims representative can explain when your AAA insurance coverage transfers to the rental car and whether the deductible will apply if a loss occurs with the rental car. The cost of optional protection products aren't covered by your policy.
What are the benefits of using my own insurance company?
+
Using your own insurance can expedite and simplify the claims process. If you have the applicable coverage, we can assist with the vehicle repair process and help you rent a vehicle.
Is there a network of repair shops AAA customarily works with?
+
Yes. The AAA Member Preferred Repairs program consists of shops that communicate directly with our claims representatives to provide expedited inspections, quality service, and a lifetime workmanship warranty on repairs as long as you own the vehicle. Your claims representative can help you select a member peferred repairs facility. You always have the option to choose your own shop.
How do I make a change to my policy?
+
You can log in to your account to add, replace, or remove vehicles; change coverage limits and options; and change finance companies.
What if I don't have rental coverage?
+
Some rental car agencies offer discounted rates to AAA members and policyholders. We can help identify the lowest cost option at a rental agency near you or find a repair shop that provides free loaners.
Will my deductible apply?
+
Your deductible applies to coverage for damage to your insured vehicle. You may have to pay it to the repair shop, or it may be deducted from any payments issued to you for damage to your vehicle, including total losses. Your claims representative will let you know if AAA can waive your deductible.
Why do I have to pay my deductible if I'm not at fault?
+
There are a few reasons why the deductible might apply. For comprehensive insurance claims, there is no fault assessment and the deductible always applies. For collision insurance claims, the deductible generally applies. When you're not at fault for an accident, we can waive the deductible if we can identify the other party, they're at fault for the accident, and their insurance carrier confirms they had valid liability coverage for the accident. This investigation can take time, so the deductible may apply at the beginning of the claim and be waived and/or reimbursed later.
I paid my deductible and now it's being waived. How do I get my money back?
+
Your claims service representative will send you a reimbursement check for your deductible.
A deductible is an amount you pay toward repairs to your own vehicle when covered by selected collision or comprehensive coverage. Everyone selects their deductible when they start their policy; the choice of deductible will affect your premium. You can request to change your deductible for future claims at any time, but your vehicle may need to be inspected before the change takes effect. Your new policy or renewal information will list both your comprehensive and collision deductibles if you have purchased those coverages. When you file a claim, your claim representative will discuss your deductible with you.
I'm having the at-fault party's insurance fix my vehicle. Who do I pay my deductible to?
+
Your deductible only applies when your insurance company pays for your vehicle repairs. There is no deductible if the other party's insurance is handling the repairs.
I'm at fault for the accident. How much is my deductible for the other person's damages?
+
The deductible only applies to your own vehicle repairs. There is no deductible for  the other party's vehicle repairs under your policy.
Which drivers should be on my policy?
+
Your policy should list anyone with regular access to your vehicle(s), including—but not limited to—those of driving age in your household. (E.g. a dependent child who recently received a permit or a license.)
Whose name will be listed on the proof of insurance card?
+
At minimum, the policyholders (named insureds) will be listed. Depending on the market, all drivers may be listed. For the most updated list of drivers on your policy, consult your most recent policy declarations page.
What is rental reimbursement?
+
Rental reimbursement is an optional coverage that helps pay for your rental car costs while your insured vehicle is being repaired. It has a daily or per-claim limit.