Auto insurance
Uninsured motorist & underinsured motorist protection
Protect yourself from unexpected medical bills after a car accident
California law requires that uninsured motorist bodily injury and underinsured motorist bodily injury coverages (available only in combination) must be offered with every auto insurance policy issued in the state. Policyholders must sign a special waiver to remove these coverages from their insurance.
What is uninsured motorist coverage?
There are 2 types of uninsured motorist coverage: uninsured motorist bodily injury coverage (UMBI) and uninsured motorist property damage (UMPD). Uninsured motorist property damage coverage availability and requirement varies across states. Check with your insurance agent for more information.
Suppose you're injured in a hit-and-run or an accident caused by an uninsured driver. In these cases, uninsured motorist bodily injury coverage will cover the bodily injury damages you'd normally recover from an insured driver (a hit-and-run driver is included in the definition of an uninsured motorist).
In addition to your medical expenses and loss of earnings, uninsured motorist bodily injury coverage can apply to damages for pain and suffering. This means your insurance company will provide coverage up to your policy limits for you, relatives who live in your household, and passengers in your insured car for bodily injuries caused by an uninsured or hit-and-run driver. Uninsured motorist coverage also applies to bodily injury costs for you and your household relatives who are injured by an uninsured motorist as pedestrians or passengers in someone else's car.
If your car is damaged in an accident caused by an uninsured motorist and you don't have collision coverage, uninsured motorist property damage coverage applies to your car damages. If your policy doesn't include collision coverage or uninsured motorist property damage coverage, you'll have to pay for your car repairs out of pocket and pursue the at-fault uninsured driver in court.
What is underinsured motorist coverage?
What if you are insured and the coverage limits of the person at fault won't fully cover your medical bills and pain and suffering? Underinsured motorist bodily injury coverage provides you protection for bodily injury or death that results from an accident where the at-fault party is underinsured. If the bodily injury liability coverage limits of the person at fault are not sufficient to cover you, then your underinsured motorist coverage will pay for the difference up to your policy limits.
Do I need uninsured motorist coverage if I have health insurance?
If you have private health insurance or are covered by a program such as Medicare, the medical costs you incur after an accident are covered regardless of who is at fault. However, due to the high healthcare deductibles and copays of many health insurance plans, you could still be responsible for thousands of dollars. Furthermore, many health insurance plans do not cover treatments needed after an accident such as chiropractic care, nor do they pay for lost wages due to time missed at work, or pain and suffering. You should weigh the pros and cons to determine if uninsured motorist bodily injury/underinsured motorist bodily injury coverage makes sense for you. Speak to your auto insurance agent about your options.
Make sure you understand your car insurance options
How does uninsured & underinsurance motorist coverage work?
In this scenario, we'll assume that Steve runs a stop sign and collides with Jill, who then suffers serious injuries.
Jill's medical bills total $45,000 and she misses work during which she would have earned $9,000, bringing her total bodily injury damages—not including pain and suffering—to $54,000. Additionally, the cost to repair Jill's car is $15,000.
Scenario 1
Steve has minimum liability coverage of $15,000 per person/$30,000 per accident for bodily injury coverage and $5,000 for property damage coverage.
Jill recovers the maximum $15,000 for a single person's bodily injury claim from Steve's liability insurance. She's responsible for the additional $30,000 in medical expenses and isn't paid for loss of earnings or pain and suffering from Steve's liability insurance. Steve's property damage coverage pays for $5,000 of the car repairs; Jill is responsible for the balance.
Without underinsured motorist coverage, Jill has to absorb the remaining costs for her injuries and damages, or sue Steve and hope he has personal assets to pay her. If Jill had underinsured motorist coverage with coverage limits above Steve's liability policy limit, she'd be able to file an underinsured motorist bodily injury claim to consider the outstanding balance of her medical bills, lost wages, and pain and suffering.
Scenario 2
Steve has no auto insurance and Jill has uninsured motorist bodily injury coverage with minimum coverage of $15,000 per person and $30,000 per accident.
With this coverage, Jill can collect up to the limits of her policy from her insurance provider. In this case, Jill collects $15,000 for her medical expenses. She'll need to collision coverage or uninsured motorist property damage coverage for her vehicle damages.
Working with your AAA insurance agent to discuss your options is a good way to make sure all your insurance needs are covered. You can also sign in to your online AAA account to review your policies and coverage.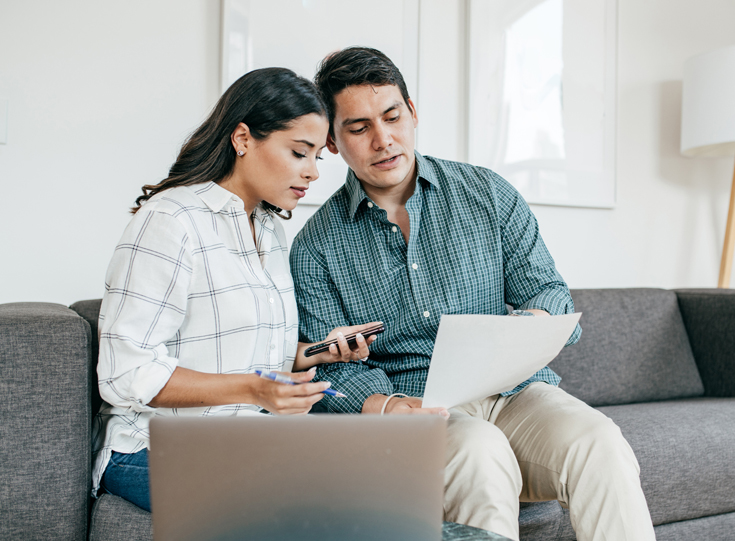 View all insurance discounts
AAA insurance can help you protect all your most important belongings. Take a look at all the AAA auto insurance discounts that you could qualify for.
More types of insurance coverage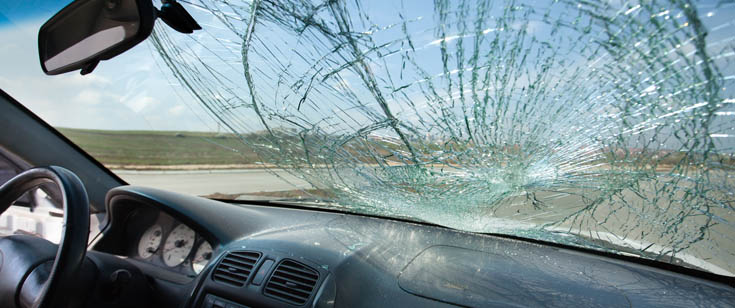 Comprehensive insurance coverage
Comprehensive insurance pays for the damage to your vehicle that's not caused by a collision or rollover.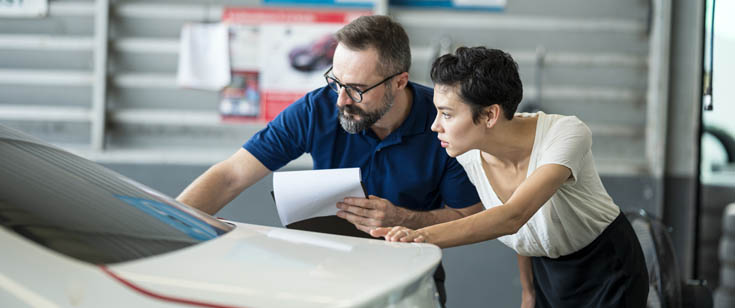 Collision insurance is used to fix or replace your car if it's damaged in an accidental collision with another car or object.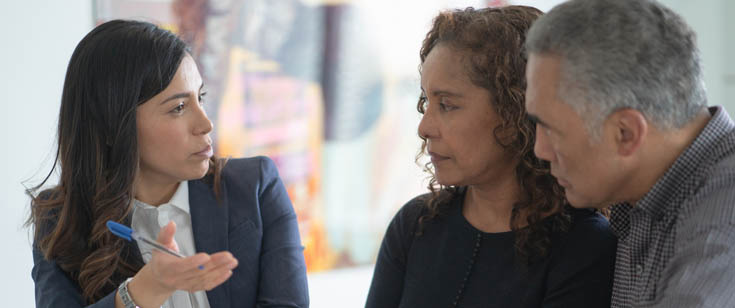 Medical payments coverage
Medical payments coverage pays for medical expenses if you and/or your passengers are injured in an accident, regardless of who's at fault.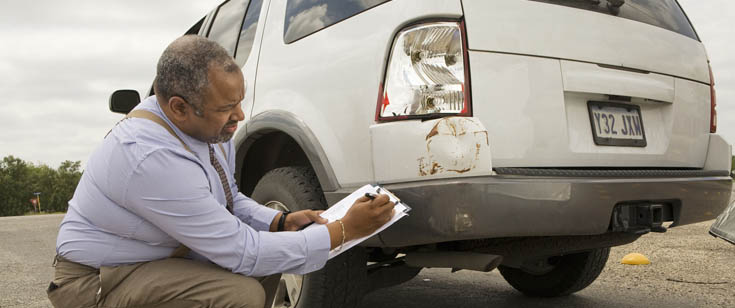 Automobile liability insurance
With ever-increasing medical costs and damage to expensive property, the minimum coverage limits required by law may not be enough.

Log in to your account to view and manage your auto policy details, review your coverage amounts, and enroll in paperless billing.


AAA agents are available to help you file a claim, and to answer questions about your coverage, limits, or deductibles.