AAA in the community
Street racing prevention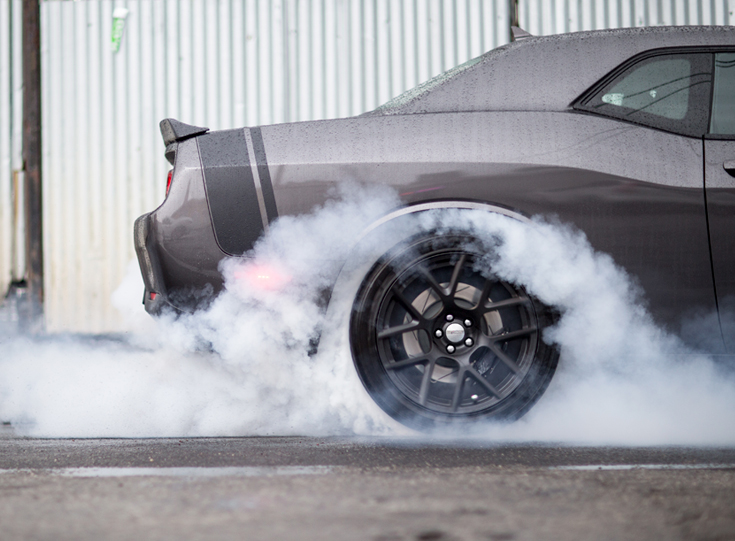 Street racing kills & is not worth the risk!
AAA believes illegal street races and side shows endanger all road users. That's why AAA clubs across the country are working to:
Raise awareness of the problem
Partner with law enforcement and other traffic safety groups dedicated to stopping these illegal activities
Sponsor educational campaigns to deter street races and sideshows
Provide opportunities to move racing from public roads to closed racetracks
What is street racing?
Street racing is typically an unsanctioned, illegal form of auto racing on a public road. A street takeover involves dozens or sometimes hundreds of cars and occupants that arrive in a coordinated fashion at a pre-identified intersection, parking in a way that blocks the thoroughfare and conducting exhibitions of speed and other dangerous maneuvers such as a circular skidding maneuver known as "drifting." In addition to being highly disruptive, street racing and street takeovers can be dangerous and deadly.
Street racing & law enforcement

Many law enforcement departments across the country report increases in illegal street racing activities, which can be a threat to participants, spectators, and all road users, including other drivers, passengers, bicyclists, and pedestrians.
In 2020, the California Highway Patrol responded to more than 25,000 calls involving illegal street racing statewide, an alarming increase of more than 3,500 calls from the year before. Dangerous driving activities have surged even more during the pandemic.

Law enforcement takes street racing very seriously. Depending upon the jurisdiction, if law enforcement witnesses a motor vehicle speed contest on any street or highway, participants can be arrested, imprisoned, and their vehicle(s) can be impounded

Did you know that street racing is illegal and that in some states, spectators can also be cited? If you're watching street racing or are at a location where preparations for such an event take place, you can be considered a spectator and, in some states, are liable for a potential citation. 
If you're challenged to a speed contest or a street race, say no. It can save lives. Don't risk taking the life of an innocent bystander, having your vehicle impounded, or being sentenced to jail time.
AAA & Street Racing Kills partnership
Street racing often involves teen drivers, which is why AAA and the nonprofit organization Street Racking Kills (SRK) have teamed up to educate younger drivers on the dangers of engaging in races with other drivers on our roadways.
AAA and SRK encourage parents and guardians to educate their young drivers about the consequences of speeding and racing. Recent research by the AAA Foundation for Traffic Safety found that even modestly higher speeds at the time of a crash dramatically increase the chances of severe injury and death, in addition to canceling out the benefits of vehicle safety features such as like airbags. Illegal street racing is speeding on steroids, leading to tragic, and avoidable deaths and injuries on U.S. roads.
AAA believes that license suspension is an appropriate penalty that—in coordination with strong laws and enforcement—can discourage drivers and spectators from attending high-risk gatherings of sideshows and takeovers.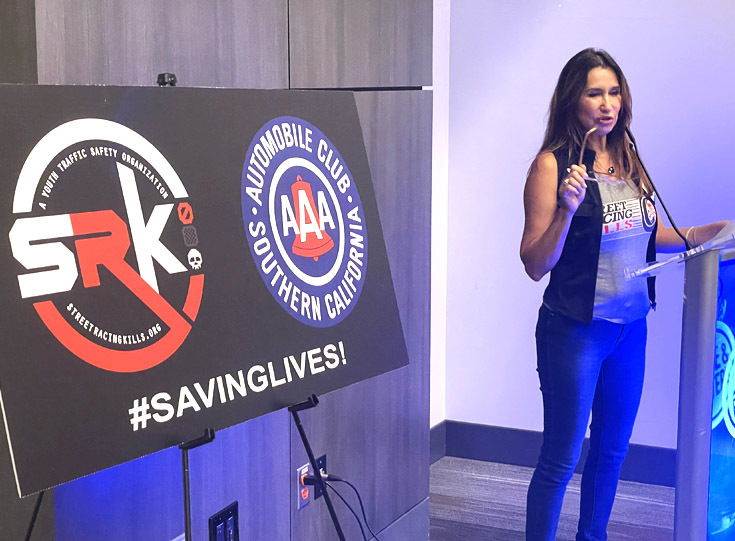 AAA and Street Racing Kills are working together to spread the message through media events involving law enforcement and families who lost loved ones to this type of dangerous activity.
Keep it on the tracks, not the streets

To prevent losing your car, license, and even your or someone else's life, AAA encourages racing fans to take their passion to a racetrack rather than the streets. Find a raceway near you with the NHRA track locator.