AAA in the Community
Working to end impaired driving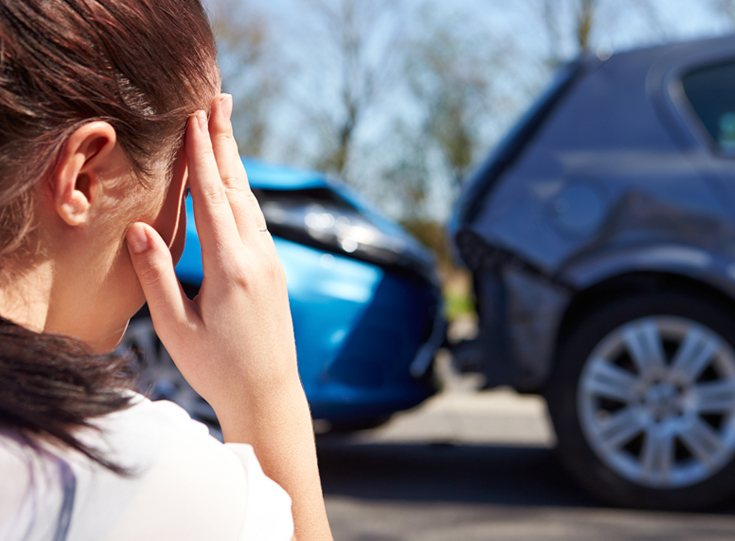 Preventing impaired driving is top priority for AAA
Since the 1980s, efforts to address drinking and driving have resulted in reductions in alcohol-related crashes and fatalities. But as cannabis becomes legal in more states and as long as intoxicated driving remains an issue, we must continue our work to help keep people safe on the road every day.
What is impaired driving?

Impaired driving is when any foreign substance in your body impacts your motor skills, vision, or decision-making ability. This can include cannabis, illegal drugs, over-the-counter or prescribed medications, and alcohol. In the United States, it is illegal to drive with a blood alcohol content (BAC) of 0.08% or more.
How AAA is fighting against impaired driving
Ignition interlock devices

We support ignition interlock devices to deter repeat DUI/DWI offenders from driving impaired. The device is installed on the offender's vehicle as a condition of having their driver's license reinstated and requires the driver to breathe into it. If alcohol is detected, the device prevents the car from starting.
Laws & penalties
With attorney fees, penalties, increased insurance costs, and other expenses, the average cost of a DUI in the U.S. can run as high as $15,000 for first-time DUI/DWI offenders. We work to publicize traffic laws and raise awareness about the penalties resulting from impaired driving.
Learn more about alcohol-impaired driving laws and drug-impaired driving laws in your state. 
Anti-DUI/DWI efforts
AAA participates in anti-DUI/DWI efforts and coalitions that bring together law enforcement, the judicial system, lawmakers, and other organizations to promote public education, responsible beverage service training, and provide resources for sobriety checkpoints.
Safe ride home
We support safe ride home programs and designated drivers, particularly during high-risk holidays like New Year's Eve and the Fourth of July.
Drug Recognition Enforcement (DRE) training
AAA supports law enforcement drug recognition training so officers can gain the experience necessary to identify drug-impaired driving and keep our roads safe.
Research studies by the AAA Foundation for Traffic Safety
AAA Foundation for Traffic Safety is a not-for-profit research and education organization dedicated to saving lives by preventing traffic crashes and reducing injuries in crashes. The foundation focuses on 4 research areas to generate safety recommendations: driver behavior and performance, emerging technologies, roadway systems and drivers, and vulnerable road users.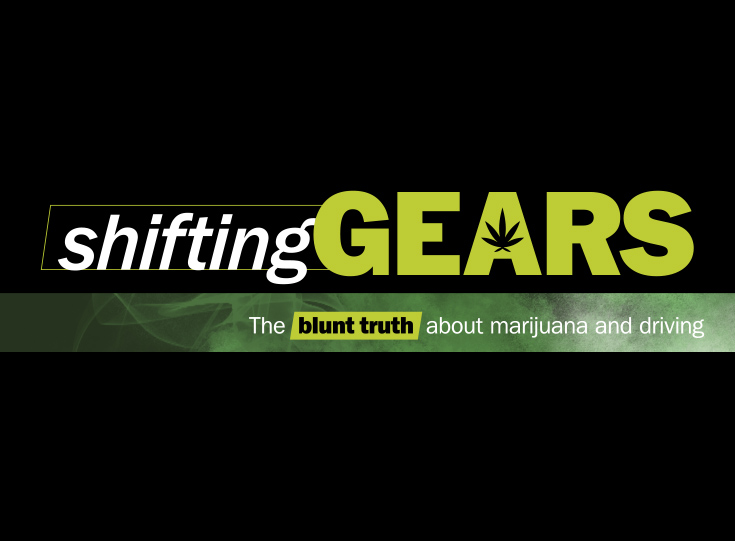 Shifting Gears: the blunt truth about marijuana & driving
How does cannabis impact driving skills, and what parts of the brain and body are impaired? What other transportation is available? These questions and more will be answered in Shifting Gears: the blunt truth about marijuana and driving e-learning module.
After completing the module, test your knowledge by downloading and taking a short quiz.
Tips on how to help prevent impaired driving
Designated drivers
Take your role as designated driver seriously by not drinking alcoholic beverages or using drugs.
Always buckle up and require passengers to do the same.
If someone you know has been drinking or using marijuana, take their keys and help them get home safely.
If you encounter an impaired driver on the road, keep a safe distance and ask a passenger to call 911 (or pull over to a safe location to make the call yourself).
Party hosts
Ask guests to designate a sober driver in advance.
Download rideshare service apps to your cellphone in case you need to request a ride for guests.
Take away car keys from partygoers as they arrive and don't let them drive impaired.
Encourage guests to pace themselves. Serve food, non-alcoholic beverages, water, and get ideas for mocktails.
Do not give alcohol or cannabis to anyone under age 21. It is illegal.
If possible, let guests stay overnight.