AAA Driving School
Enroll in AAA Driving School in Texas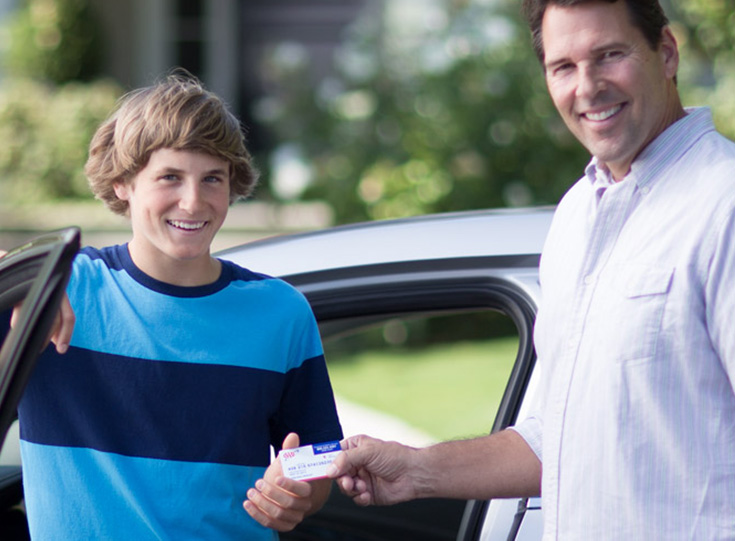 Start your teen on the right road
The right driving school can make all the difference. That's why AAA developed a premier research-based curriculum with teen safety in mind, so you can confidently put your new driver on the road. 
Save $901 on the online and 14-hour in-car package or $30 on the online course only.2
AAA offers online & behind-the-wheel driver training
Your teen can take 32 hours of online driver education and 14 hours of in-car driving lessons. Upon successful completion of the course, your teen will receive a free 12-month dependent associate membership3 ($33 value) and may also qualify for an auto insurance discount.4
How much does AAA Driving School cost?
| | |
| --- | --- |
| Benefit level | Online course & 14 hours of in-car lessons |
| AAA Premier® | ̶̶̶̶$̶̶̶̶4̶̶̶̶̶̶̶̶̶4̶̶̶5̶̶̶̶  $355 |
| AAA Plus® | ̶̶̶̶$̶̶̶̶̶̶̶̶̶4̶̶̶5̶̶̶8̶̶̶  $368 |
| Classic level of membership | ̶̶̶̶$̶̶̶4̶̶̶7̶̶̶5̶̶̶  $385 |
Prices shown include $90 savings for the online and 14-hour in-car lessons package. Valid until June 30, 2022. 
Enroll in online & in-car driver training
Online & behind-the-wheel instruction package
Online driver education course
Research-based curriculum
Meets TDLR and DPS training requirements
Focuses on safety, not speed of course completion
Highly interactive course content

Behind-the-wheel driving instruction
Available at the 3 Texas AAA branches below. Call or click to enroll.
Locations that offer behind-the-wheel instruction
Dallas Central Branch
8160 Park Lane, Ste. 305
Dallas, TX 75231
North Tarrant County Branch
3001 Hwy. 121, Ste. 250
Euless, TX 76039
Plano Branch
7200 Independence Pkwy., Ste. 224
Plano, TX 75025 
Online-only driver education course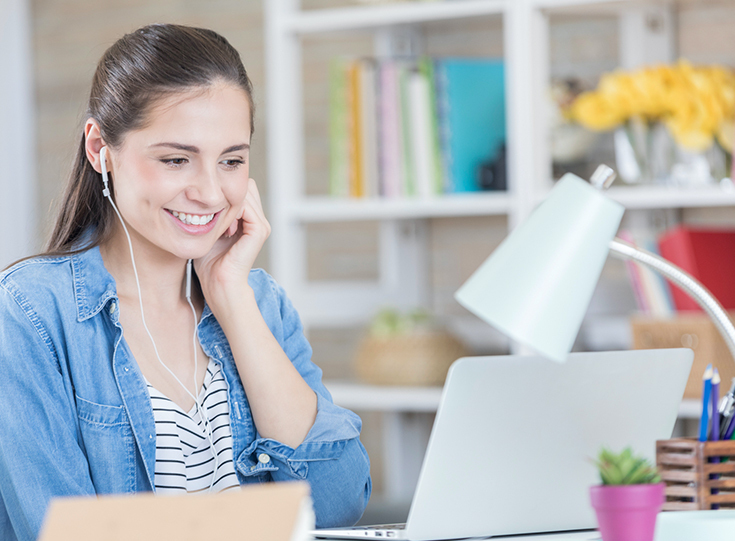 Teens can work at their own pace through AAA's 32-hour, TDLR-approved online driver education course which includes training videos, Crash Cam footage, driving simulations, interactive memory exercises, and quizzes. Teens who complete the course will be eligible to apply for a Texas learner license if they are at least 15 years old. Teens are still required to complete behind-the-wheel instruction.
For a limited time, save $30 on the online-only driver education course.

Other videos you might like:
Why Texas parents should pick a professional driving instructor for their teen
Texas allows parents to provide in-car training to meet licensing requirements. But a study by the Texas Transportation Institute found that after completing the mandatory 6-month learners' permit phase, parent-taught drivers were more likely to be convicted of driving violations and to be involved in serious crashes.
Frequently asked questions